T-Mobile Samsung Galaxy Note II Available for $370 After $50 Rebate
The Samsung Galaxy Note II is now available on T-Mobile for $70 more than it costs on other carriers after a $50 mail in rebate.
T-Mobile subscribers who want to buy the new Samsung Galaxy Note II will have to pay $419.99 up front for the 5.5-inch smartphone. After buying the phone they can submit a mail in rebate to recoup $50 of that cost, bringing the effective cost down to $369.99.
AT&T and Sprint sell the Samsung Galaxy Note II for $299.99. Both carriers offer 4G LTE in the smartphone, while T-Mobile only has its "4G" HSPA+ network which is theoretically as fast. Aside from the specific radios and carrier logos on the shell every carrier has the same version of the Galaxy Note II, which makes T-Mobile's pricing strange.
Read: Samsung Galaxy Note II Review: The Perfect Pocket Notebook Replacement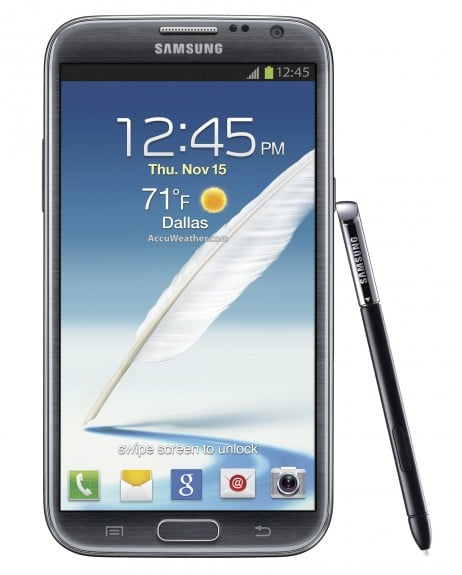 The Galaxy Note II is greatly improved over its predecessor. Most critics praised the phone for its speed, software, and long battery life. It received an Editors' Choice Award from GottaBeMobile and high scores on other sites.
The Galaxy Note II is one of the first smartphones in the U.S. with a quad-core processor and 4G LTE on carriers that support it. It has a large 5.5-inch 720p AMOLED display, a 1.6GHz Exynos processor, and 2GB of RAM. The phone looks like an enlarged Galaxy S III, but the S Pen and a series of apps that take advantage of it make the Note II an entirely different device.
T-Mobile's version of the Galaxy Note II will ship now, but AT&T, Sprint, and Verizon subscribers need to wait for the phone to arrive on their carrier of choice.

As an Amazon Associate I earn from qualifying purchases.