T-Mobile USA Lights Up 4G HSPA+ Coverage in 10 New Markets for Unlocked iPhone Owners
If you're an owner of the iPhone, chances are in the past if you had your smartphone unlocked and attempted to use it in the U.S. under wireless carrier T-Mobile, you found yourself in the data slow lane being capped at 2G EDGE speeds due to spectrum incompatibilities with the handset and the network while your peers on AT&T were speeding ahead with 3G or 4G HSPA+ connections. Fortunately, since then, as a result of the botched merger with AT&T, T-Mobile USA found itself as the beneficiary of some iPhone-compatible 1900 MHz spectrum, which it is slowly turning on, so iPhone and unlocked smartphones using its network could benefit from its network. Now, T-Mobile has announced ten additional markets where the 1900 MHz spectrum has been turned on.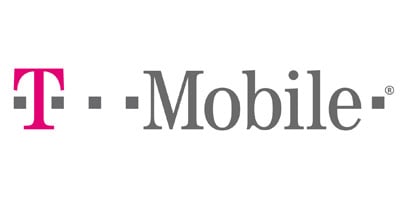 According to the wireless provider's press release, the ten new markets include: Miami; Phoenix; San Francisco; Mesa and Tucson, Ariz.; Modesto, Oakland, San Jose and Stockton, Calif.; and Fort Lauderdale, Fla.
While the press release didn't specifically call out the iPhone, the unambiguous message definitely targets 'unlocked AT&T smartphones' enjoying 'a significant speed boost' on 4G HSPA+ on T-Mobile's network:
With these upgrades, customers who live in or are planning holiday visits to San Francisco, Silicon Valley, the Gold Coast in the Sunshine State of Florida or the Valley of the Sun in Arizona, will benefit from enhanced voice and data coverage, and faster speeds on unlocked devices to connect with friends and family. Customers in these metro areas can also bring their unlocked AT&T smartphones to T-Mobile, and experience a significant speed boost on our 4G network, while also saving up to $50/month compared to AT&T*!
The announcement brings T-Mobile's nationwide iPhone-compatible 4G HSPA+ spectrum to a total of 15 markets, though unofficially, it has been reported that areas outside of T-Mobile's announcement have also been blessed with enhanced 4G HSPA+ coverage. Your mileage may vary.
The beauty of bringing an unlocked smartphone to T-Mobile is that you'll be able to enjoy either unlimited data plans without throttling, or low-cost unlimited plans with throttling after a set amount, but no overages.
And HSPA+ speeds on T-Mobile are great where they are available. In San Jose, California, I've been able to get download speeds up to 15 Mbps and upload speeds between 2-3 Mbps with low latency. These speeds are comparable to LTE speeds, though LTE can get faster if the network isn't congested.