T-Mobile's "4G" Network To Be iPhone-ready By The End of 2012
Unlocked iPhone users will finally be able to use "4G" HSPA+ on T-Mobile's network later this year.
T-Mobile will be using its 1900 MHz spectrum to run its "4G" HSPA+ network. That repurposing will let iPhone users finally use more than just 2G on T-Mobile's network. T-Mobile recently received the spectrum from AT&T as part of the deal for the merger that didn't pan out.
The iPhone is the most popular phone that can take advantage of the additional spectrum. Other unlocked HSPA+ phones will be able to run on T-Mobile's "4G" network.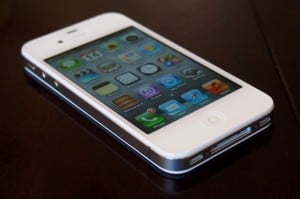 According to AppleInsider, T-Mobile CTO Neville Ray said it would "make sense" for T-Mobile to advertise to iPhone users later this year. There's no guarantee that the carrier will, but it would make sense to advertise that the network can handle the iPhone.
This doesn't mean T-Mobile will start carrying the iPhone officially, it just means that unlocked iPhone users will get more out of the iPhone on their carrier of choice.
As part of the same announcement T-Mobile announced that it will use "Release 10" equipment from Ericsson and Nokia Siemens Networks for 4G LTE. The project will cost the company $4 billion, and will start this year with the rollout continuing through 2013. With the rollout T-Mobile will likely be the last of the big four U.S. carriers to rollout 4G LTE.
With any luck T-Mobile's upcoming 4G LTE will work with the rumored iPhone 5 with 4G LTE, so iPhone users on T-Mobile won't always be a generation behind.