T-Mobile's HSPA+ 42 Network Continues to Expand
T-Mobile has announced that it has brought its high-speed HSPA+ 42 network to eight new markets today which brings the total amount of markets where it's available in the United States to 183. HSPA+ 42 is going to be T-Mobile's weapon against its competitors 4G LTE networks until it too is able to roll out its own LTE network, a roll out that is scheduled to take place sometime in 2013.
The expansion comes just as the carrier is poised to launch two new HSPA+ 42 smartphones in the Samsung Galaxy S Blaze 4G, which will be touching down next week, and the HTC One S, a device that should be launching sometime during the spring.
The 42 in HSPA+ 42 stands for the maximum about of bytes per second that devices on the network can pull down. The network isn't as far as 4G LTE but it's definitely a whole lot faster than regular old 3G.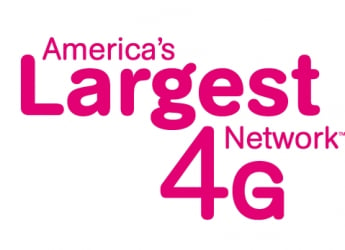 T-Mobile's latest expansion includes:
Abilene, TX.
Amarillo, TX.
Odessa, TX.
Victoria, TX.
Bakersfield, CA.
Eau Claire, Wis.
Joplin, MO.
St. Joseph, MO.
Fantastic news for those already on T-Mobile in those areas and certainly welcoming news to those that are thinking about hopping aboard the Magenta carrier at some point in the near future.
Of course, with 4G LTE becoming more and more prevalent – just look at AT&T and Sprint, oh, and the new iPad – T-Mobile is going to have a tough time selling customers on a network that features lesser data speeds.
However, T-Mobile offers some of the cheapest data plans in the land and paired with a phone like the HTC One S or the Galaxy S II, it certainly is an appealing destination for those that don't care about super speedy data.

As an Amazon Associate I earn from qualifying purchases.