Tablet Camera Showdown: iPad 2, Xoom, Galaxy Tab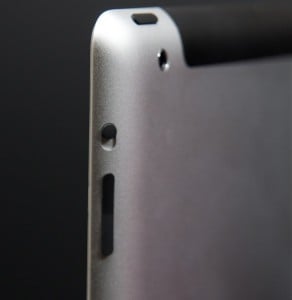 MacWorld puts the cameras on three popular tablets head-to-head for a showdown, and finds that the iPad 2's camera for video is good, but digital still image quality left a lot to be desired. Scoring consistently high in both image and video quality is the Motorola Xoom, which ha a 5-megapixel still rear-facing camera that's capable of 720p HD video capture. The iPad, which has a great 720p HD rear video camera does poorly at digital still images with its sub-megapixel resolution.
According to our lab tests, image quality isn't going to be one of them. In this case, megapixels did matter, and the iPad 2's 0.69-megapixel sensor turned out iPod touch-esque results. On a bright note, the new iPad does shoot decent video, and it even outscored a dedicated video-capture device in that realm. Not too shabby.
And here are the rankings from MacWorld:
Overall Image Score
1. Canon PowerShot S95 (85.6, Very Good)
2. Apple iPhone 4 (66.2, Fair)
3. Motorola Xoom (64.8, Fair)
4. Samsung Galaxy Tab (63.6, Fair)
5. Apple iPod touch (58, Poor)
6. Apple iPad 2 (57.8, Poor)
Heading up the rear of our testbed was the Apple iPad 2, which has a 0.69-megapixel camera that performs similarly to the camera in the latest iPod touch. The iPad 2's camera snaps photos that look decent on its own display, but are noticeably grainy and muddy once you print them out.
Overall video quality scores
1. Canon PowerShot S95 (73.2, Good)
2. Apple iPhone 4 (71.6, Good)
3. Motorola Xoom (64.4, Fair)
4. Apple iPad 2 (60.6, Fair)
5. Cisco Flip Video UltraHD (60.4, Fair)
6. Apple iPod touch (58.8, Poor)
7. Samsung Galaxy Tab (58.0, Poor)
The iPad 2 landed in second place among the tablets, and it also captures 720p high-definition video at 30 frames per second. It earned a better video rating than the Cisco Flip Video UltraHD in our bright-light tests, and it was on par with the Flip in low-light situations, but it captured the weakest-sounding audio of the devices in our testbed. The iPad 2 also earned an overall video rating of Fair.
You can head on over to MacWorld to see the image and video results yourself.