Tablet PC 2.0: How Important is the Pen?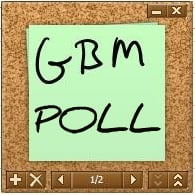 The heart and soul of GottaBeMobile has been Tablet PCs; we've documented and provided news about the latest and greatest tablets to hit the market for several years. Our readers are perhaps the most savvy tablet experts around. That being said, what are your thoughts about purchasing any of the upcoming Tablet 2.0 devices that we've been reading so much about? Perhaps the main question to ask is this: How important is pen and inking support?
For most hardcore Tablet PC loyalists, the lack of pen and inking support coming from what we've seen with Tablet 2.0 is surely disappointing. Is the lack of inking enough to prevent you from jumping on the Tablet 2.0 bandwagon, or are you holding out hope that one of these companies will realize the pen's mighty power?
While Tablet PC 2.0, a slate-styled, multimedia consumption device, seems to be knocking at the door to success, the traditional Tablet PC appears to have fallen off the radar. For years, folks have said that Tablet PCs are too expensive, have been marketed poorly, and now seem to be losing the crippled support they had from their Grandpappy Microsoft. These events are all taking place despite the fact that Bill Gates, former Microsoft head, states that the pen has a place in computing.
Sure, we may eventually see support for limited inking on the iPad with a stylus like the Pogo Sketch, but that is truly a limited writing experience. Where are the tablets that feature the pen as the primary method of input? Help us answer the age-old question of whether the pen will yet again be more powerful than the sword keyboard. Feel free to share your thoughts in the comments and vote in the poll below.
[polldaddy poll="2703061″]

As an Amazon Associate I earn from qualifying purchases.