Tablet PCs Behind The Scenes With The Dark Side of the Moon Tour
Cue up your favortie Pink Floyd album. Linda Epstein of TabletPC2.com just sent an email about a very cool article she just posted. Apparently technicians for Roger Waters Dark Side of the Moon Tour were using Tablet PCs to control the sound. We've seen this kind of usage before but it is great to see it again. In my opinion it is a natural scenario for the Tablet PC. Here's a shot Linda posted of Fred Volger the Sound Designer checking out a TabletKiosk eo UMPC.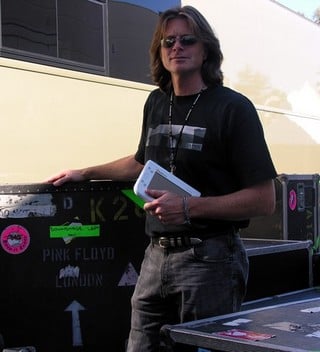 There are some other great pictures on TabletPC2.com. Check them out.

As an Amazon Associate I earn from qualifying purchases.