Tablet PCs Too Expensive? I Think That's Changing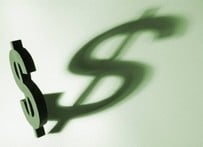 I've seen a number of blog posts recently from various sources in which bloggers are thinking about buying a Tablet PC but are scared away by the price. A lot of this talk has been from students preparing to go back to school. While that certainly may be true with some models and makes, it isn't necessarily the case across the board with Tablet PCs anymore. Josh Einstein and I were chatting last night and he recently picked up a new Dual Core Gateway convertible at a great price. That prompted me to take a look at some current pricing.
First up, take a look at this ad on the Best Buy site. You can purchase a Gateway Core Duo Convertible (Tablet) PC, with a 100 gigabyte HD, 1 gig of memory, with a dual layer optical drive and much more for $1099.99 at the moment. Granted this is only one model of Tablet PC, so let's take a look at Toshiba's R25 that you can find at Comp USA. For very similar specs, albeit very different Tablet PCs, the R25 can be had for $1299.99. Although with specials, I've seen it a bit lower.
If you look at Dell's site you'll see that similarly configured (tough to be exact given what Dell is currently offering) Core Duo laptops are running at a base price of just over $1100, (the base "Dual Core Powerhouse is $1269 after rebates) and of course that is not including the Tablet PC OS, and only comes with XP Home. (There's no fire extinguisher included either. Sorry, couldn't resist.)
Certainly you can find cheaper laptops, but if you're looking to make a purchase of a Dual Core portable or mobile computer, Tablets can now be considered right in the mix of things when you are shopping around. While this may be some apple and orange nit-picking here, I think we're seeing the benefits of several OEMs taking a more aggressive posture in the retail channels. Now, if they'd only get a bit more aggressive in marketing and advertising those aggressive moves.