TabletKiosk MediSlate MCA i1040XT Reviewed, Impressive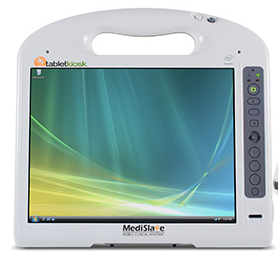 With President Obama focusing in on the healthcare industry, it doesn't take a rocket scientist to see that companies like TabletKiosk, TegaTech, Panasonic, and Motion Computing have the right product at the right time.
TabletKiosk's own MediSlate MCA i1040XT Tablet PC underwent a very thorough review, and the folks at DigitalReviews came away quite impressed. Checkout why DigitalReviews is encouraging healthcare institutions to contact TegaTech and TabletKiosk to learn more.

This article may contain affiliate links. Click here for more details.