TabletPC2.com's Annual Santa's List is a Treat for Geeks
There are certainly many ways to know that the Christmas season is quickly approaching. One of those ways I look forward to each and every year is TabletPC2.com's Annual Santa's List.  Linda Epstein, the site owner of the site, does an amazing job gathering tons of gadgets that any geek worth the name would jump for joy to find in his or her stocking. The photography is always excellent enough to make me drool over a gadget or two.
Head on over to TabletPC2.com and see what Linda and Santa have up their sleeves.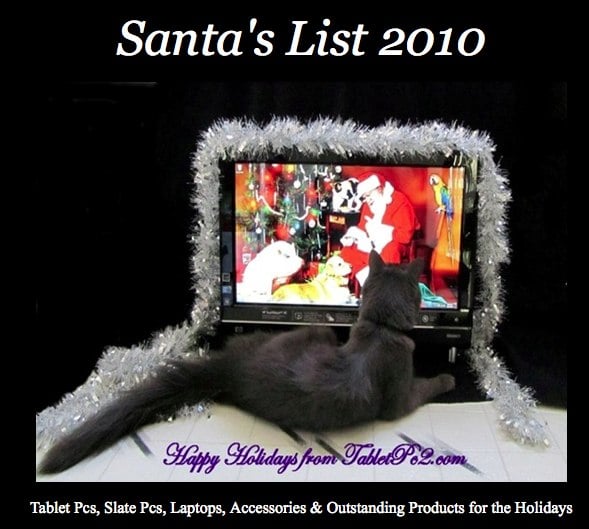 As an Amazon Associate I earn from qualifying purchases.