Tablets Are a TV Watchers' Best Friend
iPads and tablets are a great TV companion, or at least that's what recent surveys say about where tablet owners use the devices the most.
Tablets like the iPad aren't cutting into the amount of TV we watch, but according to Forrester Research 85% of tablet owners are using their tablets while watching TV.
As an iPad owner who spends too much time watching TV with the iPad in hand, the survey isn't surprising. Forrester's numbers sync up with Nielsen's report that 30% of tablet use happens in front of the TV. The number's measure different usage, so don't think one has to be wrong.
What Are Tablet Users Doing While They Watch
Tablets are great for checking out social networks, reading email and surfing the web while on the couch, but there's much more.
With a huge amount companion TV apps it's no wonder that tablets are used in front of the TV.
GetGlue offers a social network dedicated to movies and tv shows, which places its use right smack in front of the TV. GetGlue users can check in to watching a TV show or movie with others.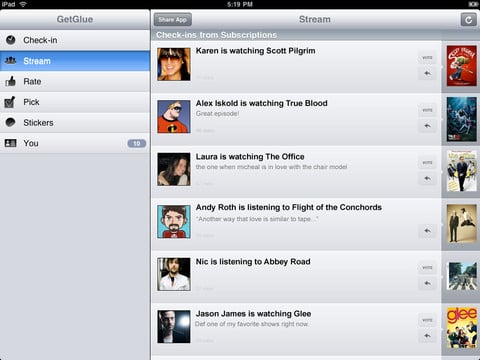 GetGlue rewards users with stickers and the opportunity to win prizes by checking into TV shows and special events. Users can share their status with other social networks.
Viggle takes TV watching on the iPad to another level by rewarding couch potatoes for watching TV and sharing their viewing habits. Though Viggle is an iPhone app, it will work on the iPad.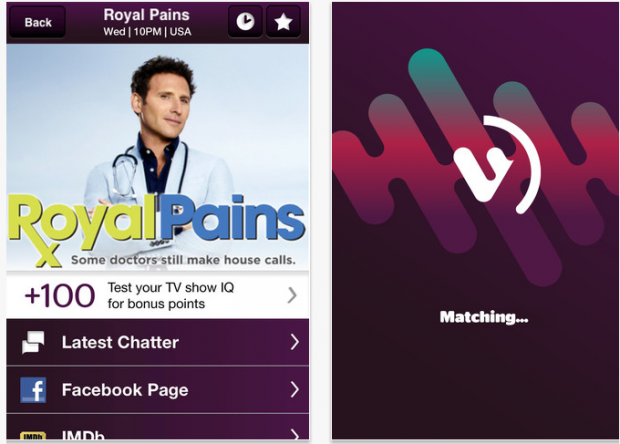 Viggle users can earn rewards for Best Buy, Burger King, Fandango and many other retailers.
There are also sports apps like PlayUp and Fancake allow sports fans
These are just a few of the dedicated TV apps. Personally, I play loads of casual iPad games while watching TV.
How do you use a tablet in the living room?