Tablets at CES 2013 Roundup
A lot of new tablets were introduced at this year's CES. While there a lot of tablets to choose from already, many of the tablets we saw at CES were trying to compete with more popular tablets, such as the iPad and the Nexus 7.
While tablets provide different functions, the user should approach purchasing one based on what they intend on using their tablet for. For example the 11″ Yoga IdeaPad would be great for getting work done and also portability, but it doesn't compare to the gaming power of the Razer Edge. Consumers should keep this concept in mind when looking to purchase a new tablet.
Listed below are some of the best tablets we saw at CES 2013.
Lenovo 11″ Yoga IdeaPad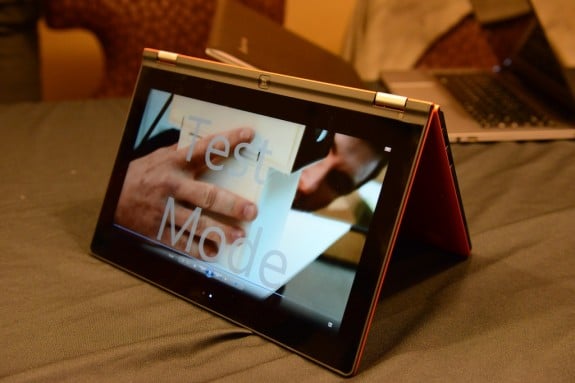 The Lenovo IdeaPad Yoga 11S is basically a smaller version of the Yoga 13. It has the same design and features but it works better as a tablet with the smaller 11.6″ screen size. The 11S has four different positions it can operate in. The tablet supports multi-touch; apps will recognize more than one finger being used at the same time on the display. The IdeaPad Yoga 11S will retail for $799 in June of 2013.
Lenovo ThinkPad Helix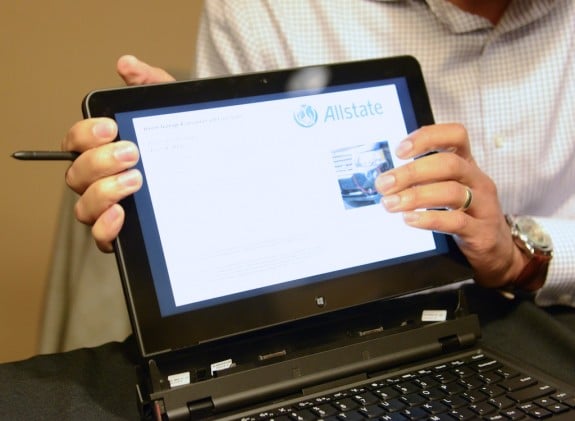 The Lenovo ThinkPad Helix is a ultra-book that also has features of a convertible tablet. The Helix is aimed at business users with it's removable 1080p display on an 11.6″ screen. It also it boasts up to 10 hours of battery life which is great for working off the grid. Lenovo is planning on shipping out the base models around late February at the starting price of $1,499.
Vizio 10″ Tablet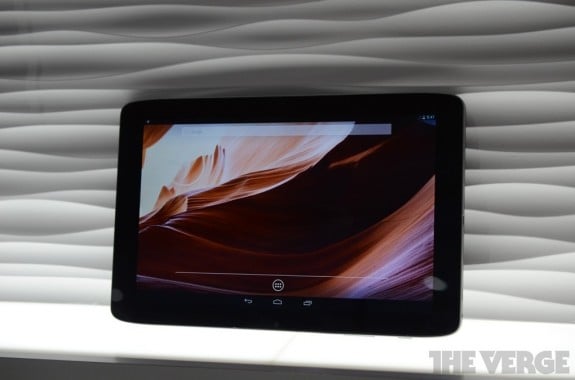 Images from: The Verge
This new 10″ Vizio tablet is a device that is powered by the new Tegra 4 chip from Nvidia, which is great for battery life and gaming. This 10″ tablet is also very light, which makes using the device over a long period of time more comfortable. It is unknown when the tablet will be offered for sale and at what price point.
Vizio 7″ Tablet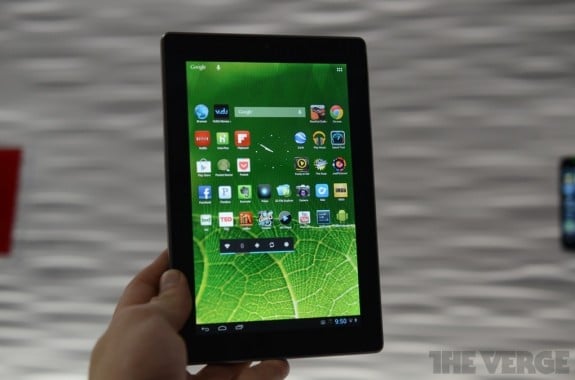 Images from: The Verge
The 7″ tablet that Vizio has announced will try to compete with other 7″ tablet variants such as the Nexus 7 and Kindle Fire HD. This device has a Tegra 3 processor and is the same form factor as a Kindle e-reader. While pricing is still up in the air the device should be available in the first half of the year.
Vizio Windows 8 tablet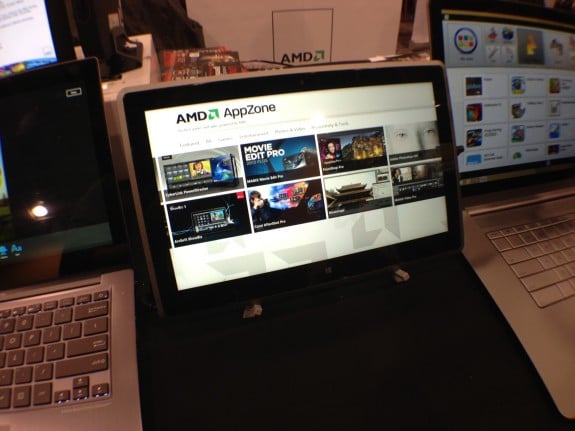 Another tablet that Vizio announced is an 11.6″ tablet that runs Windows 8. This tablet PC is now the smallest one in the Vizio lineup and it features fairly typical specifications for a Windows 8 tablet. Prices for the device are uncertain, as well as when the device will become available for purchase.
Acer Iconia B1-A71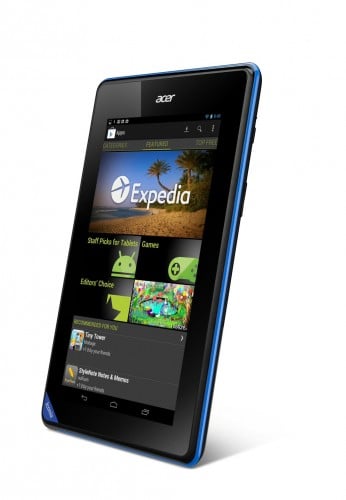 Acer is another company that came out with a new tablet at CES 2013: the Iconia B1-A71. The Iconia has a 7″ screen and is almost comparable to a Nexus 7, but it doesn't quite match up. The price of the device will be less than $150 but there is not a release date for the tablet yet.
AMD Temash
Images from: The Verge
The AMD Temash is a new tablet that was announced by AMD that looks like it will be a solid competitor. This tablet runs on Windows 8 and is especially nice for gaming, with a 1080p display. The Temash offers up to 10 hours of battery life.
OLPC 7″ Android XO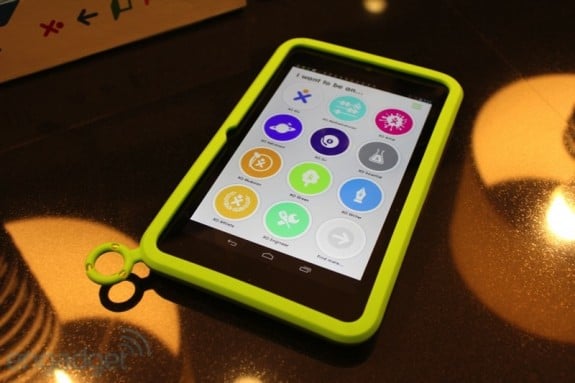 The OLPC XO tablet is a 7″ Android tablet that definitely has some unique features. One of these is a handcrank, which allows the user to charge up the battery manually. They claim that for every minute of cranking ten minutes of battery power is created. There are not any specifics on the price or release date currently.
Panasonic 4K Tablet Prototype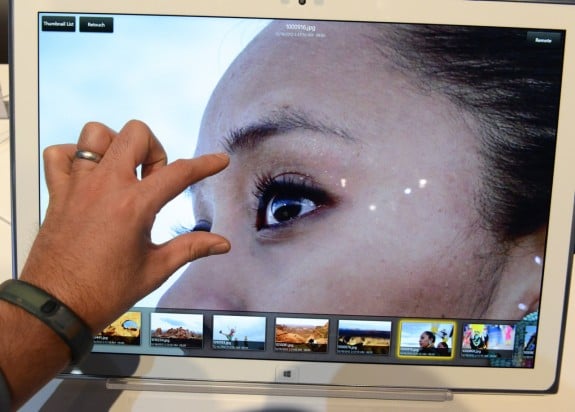 The Panasonic 4K Tablet prototype is a tablet that stands out against the rest mostly due to the insanely high screen resolution. In addition to an amazing display the 4K prototype features a front facing camera, micro-USB, micro-SD card slot, and runs Windows 8. Since it is a prototype the price and release date are still up in the air.
Asus Transformer P1801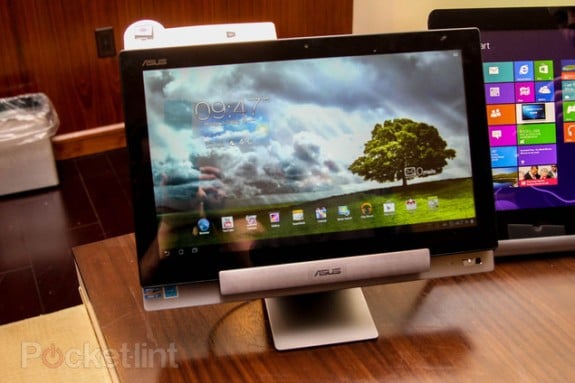 Images from: Pocket-lint
The Asus Transformer P1801 is an all-in-one desktop that runs both Android and Windows 8. The Transformer features an 18.5″ multi-touch display, and also has a battery so that it can be used as a tablet. One really cool feature of the Transformer is that it allows users to use both Windows 8 and Android at the same time when it is attached to an external monitor.
Razer Edge Gaming Tablet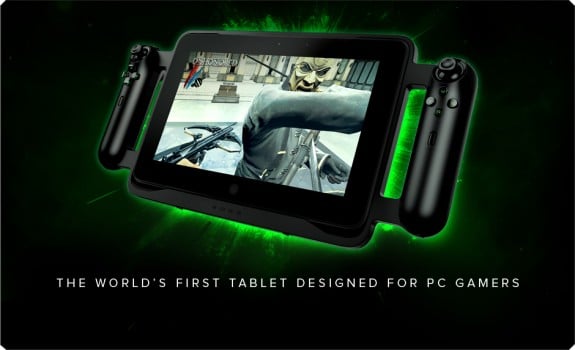 The Razer Edge is a Gaming Tablet that is specifically built for playing PC games. Many tablets are used for gaming but the Razer tablet is capable of playing high end PC games with moderate specifications. The low end Razer Edge has a Core i5, 4GB of Ram and a 64GB SSD, this model is available for $999.99. The Gotta Be Mobile team actually gave the Razer Edge an award for the Best Gaming device at CES 2013.