Tablets on the Small Screen
A GottaBeMobile reader just emailed in these stills from an episode of HBO's Entourage where a TouchSmart tx2 makes a cameo. HP has at least one product placement expert on staff, as do a lot of B2C companies.
I wish someone would tell the guy actor to either convert the tx2 into tablet mode when walking around with the thing.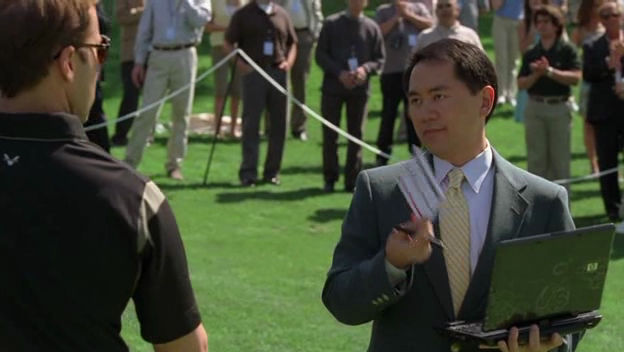 Last night I watched an episode of The Closer and the main character used an HP 2730p to help track down a killer. Detective Johnson at least knows how to handle a tablet properly in the episode Smells Like Murder. She holds it in portrait mode to hone in on a GPS blip on a map.
I watch more TV than I probably should and notice just about every piece of hardware that talking heads and characters use. I've seen scores of MacBooks and Dell monitors strategically placed on TV shows, but not a whole lot of tablets. I'm trying to rack my brain, but can't think of any other recent tablet cameos. Have you spotted any?