Tablets, Tablets, Everywhere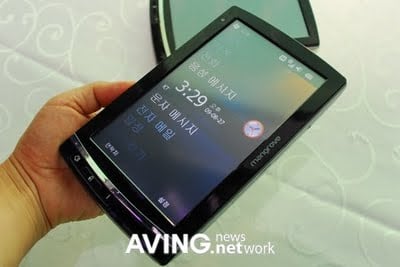 It looks like Tablets might (I emphasize might) see a surge similar to Netbooks based on the fact that multiple manufacturers are prepping and releasing devices that they or others call Tablets. It's just my opinion but I wouldn't expect that surge to have the same disruptive effect that Netbooks did. What I do sense down the road is consumer and market confusion.
That said, here's another Tablet called the C-motech Mangrove. It's running Windows Mobile on the Snapdragon platform. It is actually more of a MID than a Tablet, but the fact that it is a slate (no keyboard) means it is being called a Tablet everywhere. There's no release date or price on this from the Korean firm. It's got a 7 inch touch screen and a 3G option.