Taiwanese Site Sued After Leaking iPad 3 Dock Connector
In July, Taiwanese site Apple.pro had posted pictures of what the site claimed to be the new dock and ribbon connector cable for Apple's third-generation iPad 3 tablet. The leaked images of the dock connector cabling system and the connector itself shows that Apple may be attempting to make some very modest changes to the 30-pin dock connector, which has appeared since the days of the iPod, now named the iPod Classic. The leaked part unfortunately doesn't represent as radical a change as Apple's MagSafe patent for dock connectors.
The image, however, does not reveal anything about the iPad 3 tablet, including specs, shape, or design. It does show that the internal area of the dock connector to be white, which would match the dock connector area in the white version of Apple's iPhone 4S.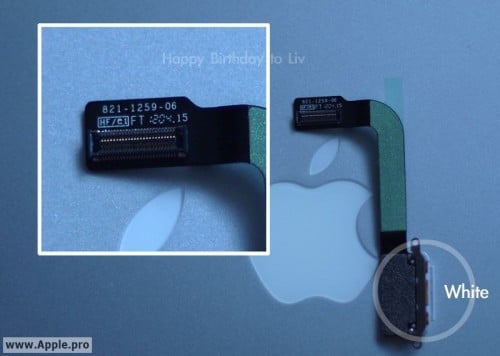 According to Apple.pro, due to the leaked image, suppliers are now suing the website. It's unclear if the dock connector part that was leaked will make its way to the final iPad 3 or not, but the lawsuit is adding attention to the part, if not credibility to the leak.
The iPad 3 may be released as early as February, if prior speculations hold true. Apple has historically announced its new consumer slates in early Spring.
Via: Mac Rumors

As an Amazon Associate I earn from qualifying purchases.