Takes Makes iPhone Photos Into Videos Instantly
A new iPhone app called Takes helps users decide between taking photos or video by taking both at the same time automatically.
Takes is fairly similar to the HTC Zoe feature in the new HTC One, though with a few missing features. The app gives users what looks like a typical camera UI, with an easy way to take still photos. The app also records video after the user takes a photo, giving them both a still photo and a short snippet of video.
After taking a number of photos users can either create their own Take, or let the app create one for them. A Take uses several of the photos and stitches them into a video similar to HTC Zoe. Users can either put their videos together in the order they took the photos, or they can choose to rearrange the videos as they see fit.
Takes also offers a number of filters, several of which share the same names and qualities of Instagram features, as well as music to put over the videos. The music selections includes songs from relatively unknown bands such as Takes Two and Jonathan Dimmel (artists can submit their own music for the app through the company's website).
After users create a Take, they can share it to their social networks including Facebook and Twitter. Strangely, however, the app only seems to let users share to one service at a time, so they have to go back into a menu, select the Take and share it again to put it on both social networks.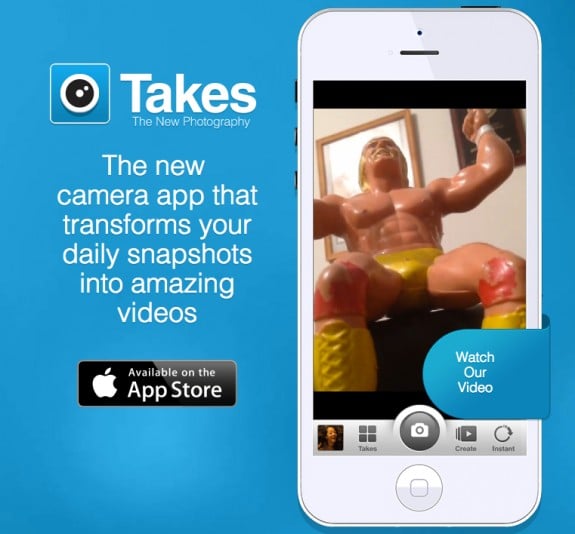 The app also includes its own feed where users can share their Takes. It seems the company wants users to discover videos mostly through the app, which is why it's difficult to share them to several sources.
Regardless of where the user posts the Take, all videos include a few seconds advertising the app at the end of the video.
The idea of Takes seems interesting, but HTC Zoe seems to have a better implementation of the idea of taking photos and short videos at the same time.

As an Amazon Associate I earn from qualifying purchases.