How to Screenshot Your IPhone
Here is how to screenshot your iPhone to save what is on the screen so you can keep it for later, send it to someone or add it to a note.
As an Apple user, my iPhone is one of the devices I use the most, especially when on the go.
Often times we want to save a screenshot of what we see on the iPhone screen. I know in my personal usage, I've wanted to save screenshots of iMessage conversations, funny comments on a website, an address or event reminder or anything that might need to be referenced later.
Fortunately, Apple recognizes the need to often "snapshot" your life on the iPhone and has included a built in iPhone screen shot feature which is incredible easy to perform.
This is a quick guide on how to take screenshots with your iPhone and what to do with them when done.
How to Screenshot Your iPhone
Here is a quick how-to video on the proper way to take a screenshot with your iPhone!
Watch the video above for a step by step walkthrough on taking and saving screenshots.
How to Take the iPhone Screenshots
When you encounter an image on your screen you would like to take a screenshot of, push the Home Button and the Sleep/Wake Switch at the same time. This works the same way on the iPhone 6s, iPhone 6, iPhone SE, iPhone 5s, iPhone 5 and iPhone 4s — even though the power button isn't always in the right place.
If timed properly, you will notice a white flash (much like a camera flash bulb) appear on the screen and gradually fade. This is a visual indication that the screenshot has been captured and saved to your Camera Roll.
If you have your phone in Loud mode (Ringer switch flipped up), you will hear a shutter sound effect at the same time as the white flash, again indicating the screenshot was successful.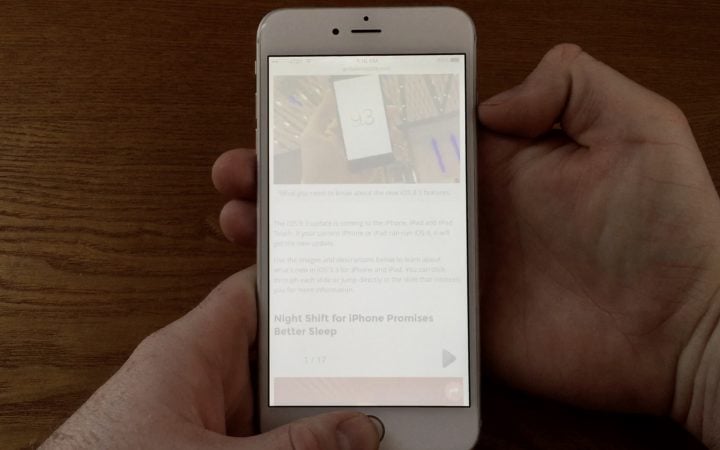 If you keep turning the iPhone off, you are pressing the power button early. If you keep going to your home screen you are pressing the home button early. Press at a slow pace and at a similar time if you have trouble. Remember you don't need to push with force or try to mash them both down at exactly the same millisecond for this to work.
Using the Screenshot
When you want to use the screenshot further than just safekeeping in the Camera Roll, you interact with it the same way you would a photo. You are able to tap the Share icon in the bottom left corner and have the option to Message, Mail, Share on iCloud Photo Library, Add to Notes and much more! The possibilities are quite endless for utilizing your screenshots.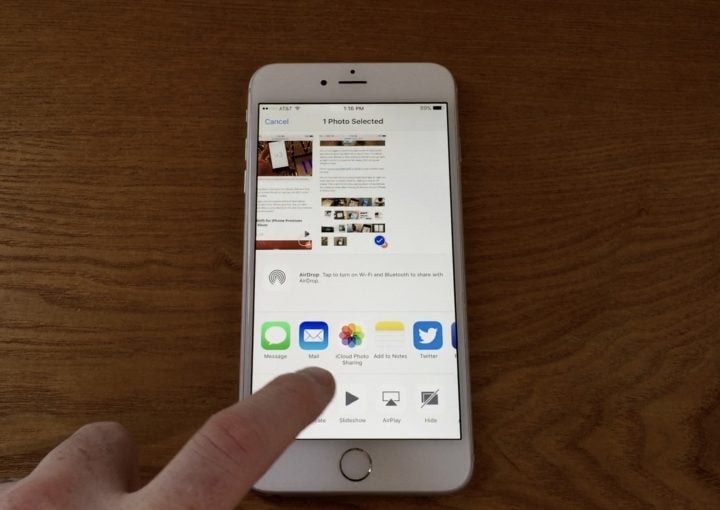 Next time you need to quickly jot down information from a website on a piece of paper, remember that you are able to save yourself some time and effort by using a very simple but extremely handy feature of iOS.

This article may contain affiliate links. Click here for more details.