Taking Tablet PCs To The School Board
Over at the Teachers Using Technology site there is a great video of KellyC making a presentation in front of the local school board. Not just any presentation, he's using a Tablet PC to demonstrate how Tablet PCs can be an effective tool in education. The school district is pursuing a bond proposal of 6.8 million dollars to update infrastructure and replace computers.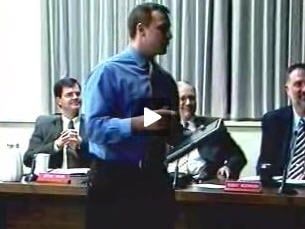 I love this quote from the article: "I did purchase the tablet with my own funds (wife was furious) and I use it daily." Been there, done that. I hope they have good luck with the proposal because as we've seen time and time again, Tablet PCs in the classroom are a natural teaching and creative tool. Thanks to Ryan for the heads up on this.

As an Amazon Associate I earn from qualifying purchases.