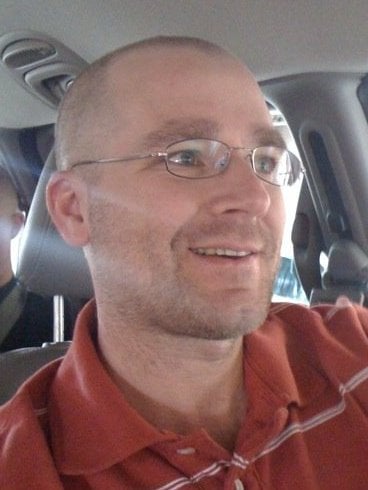 When I made the decision in February to sell GottaBeMobile to Notebooks.com and Xavier Lanier, my primary motivation was due to the time and energies caring for my daughter was requiring. Selling GottaBeMobile to Xavier was an answered prayer for me and my family, and I am very thankful for his loyal shepherding over the past six months.
Feeling very secure about the future of GottaBeMobile and the team that Xavier has built upon, I have decided to take the next phase in the process of selling GottaBeMobile and step away. Effective August 8th, I will no longer be contributing content to GottaBeMobile. This decision is soley based on the reason I sold the site back in February: to reclaim time and energies, and be able to focus on needed areas at home due to my daughter's long term needs. This next step is one I must take.
I believe my stepping away at this point will allow the site grow even stronger and develop solidly under Xavier's leadership. With a loyal and enthusiastic readership, a dedicated focus on mobile computing, forged with a talented stable of writers, there is nothing but good in GottaBeMobile's future.
Running GottaBeMobile has been much more than about covering the latest in computers, gadgets and recording videos. Many of the readers here date back to 2002 and have followed me over the years as I've covered the world of Tablet PCs and mobile computing. We have developed wonderful friendships, enjoyed meeting at various conferences and meet-ups, having coffee when you've come to town, talking over the phone, and developing meaningful dialogue outside the area of technology. I've also been blessed to get to know, and develop some real friendships through various vendors like Motion Computing, TabletKiosk, MobileDemand, Lenovo, Ivy Worldwide, TechSmith, Microsoft, Allegiance Technology Partners, Active Ink Software, and too many others to go on listing. Many of these vendors and their CEOs reached out to me personally during some rough stretches the past several years. To say that I have been blessed with friendship would be an understatement.
I am also very thankful for the friendships that have formed amongst our writing team, some of the most overworked and loyal people I have ever worked with. Our friendships go back seven years or more. I will deeply miss working with Warner, Matt Faulkner, Matt Dillon, Truc, Sumocat, Craig, Xavier, Sierra, and John on a daily basis, but very good friends we will remain for sure. It is for that which I am most thankful as I look back at what God has done through the years. He gave me some of the most awesome and loyal friends, and used something as piddly as a computer to do it.
I still have a few articles and one or two videos in me until the 8th of August, so you'll still have to put up with me for just a little bit longer. Our family is then heading off for a week of vacation in Breckenridge, Colorado – our first family vacation in over five years. I'll also be checking in from time to time, commenting on articles, and keeping up to date with the latest in mobile technology from the group who does it the best — GottaBeMobile.com.
For those who are interested, I write on a frequent basis on a variety of topics, as well as post the latest regarding my family, to RobBushway.com. I'm also on Facebook, so feel free to send me a friend request.
As we come to mind, please keep my family in your prayers. God has laid out a long and difficult path for us.
Always yours,
Rob

This article may contain affiliate links. Click here for more details.