Talks Continue and On Track for Nokia, Microsoft for Windows Phone 7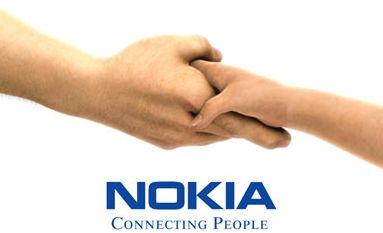 Despite having announced that it will be adopting Microsoft's mobile Windows Phone 7 operating system on Nokia-made smartphones, the world's largest phone maker still has not concluded talks with Microsoft on the full terms and agreement for switching from Symbian to Windows Phone. According to Nokia, talks are on schedule and are continuing between Nokia and Microsoft.
Reuters writes: "Negotiations have progressed very well. They will be concluded well on schedule," Kai Oistamo, head of corporate development at Nokia, said on Monday.
Nokia and Microsoft had announced a non-binding agreement around the start of Mobile World Congress last month to use Windows Phone 7 as the main platform on the company's phones. Since the deal was announced, Google, which was in a race with Microsoft to woo Nokia to adopt its platform, had said that ultimately Nokia chose Windows Phone 7 because Microsoft had given the Finnish phone-maker monetary incentives. The press had reported that such incentives could result in Nokia gaining $1 billion to adopt Windows Phone 7, though the financial terms of the deal have not yet been disclosed.
As the deal continues to stretch out and a finite agreement has yet to be reached, Reuters is reporting that many analysts are fearing that the long talks could potentially delay release of new hardware by Nokia running Microsoft's mobile OS. Both companies are seen as underdogs in the smartphone race despite having once held dominant market positions.
Nokia says it is still on track to releasing phones. The bulk of the company's Windows Phone 7 devices should materialize in 2012.

As an Amazon Associate I earn from qualifying purchases.