Target Helps You Load Up On New Apps, TV Shows, Music, Movies on New iPad, Apple TV
So what do you do now that you have a new Apple TV set top box or just recently purchased or received as a gift a new iPad? You fill it up with content, of course. After Best Buy's recent 20 percent off promotion (now expired) of iTunes gift cards, Target is offering a similar promotion off of select iTunes gift cards purchased on its website. Users can enter the promo code TGT99VQH at checkout to receive 15 percent off of the iTunes gift cards. With the iTunes gift cards, users can then purchase new ebooks, digital magazines, TV shows, movies, music, and videos for watching and viewing on their Mac or iOS devices.
Target's promotion ends at the end of the month on March 31.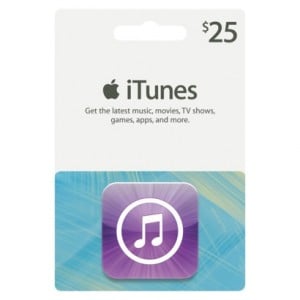 With gift card purchases, there are no returns accepted.
For those who purchase or own a new Apple TV, the 15 percent off gift cards could also be applied to a Netflix subscription. As Apple and Netflix now allow new Netflix subscribers who sign up over the new Apple TV hardware to purchase a Netflix subscription and bill their iTunes account, these discounted gift cards could essentially net you a discounted Netflix subscription if you use the funds for that very purpose. Otherwise, you can load up on other digital content on your new iOS hardware.
15 percent is a great discount. The maximum discount that I've seen through an Apple retail partner is 20 percent.

As an Amazon Associate I earn from qualifying purchases.