Target Is Latest to Join iPhone 5c Discount Frenzy
The iPhone 5c is seeing a massive discount across multiple retail franchises, including Best Buy, RadioShack and Walmart. The latest to join in will be Target, according to CNET. Starting on Sunday, Target will discount the iPhone 5c to as low as $50 in order to match the discounted price given at many other competitor retailers. Previously, the device was discounted to $80.
Furthermore, if customers use their Target REDCard, they'll get an additional 5% off the price. This discount follows a swift move in the retail industry to chop the price of the iPhone 5c by $50. Currently, Walmart is selling the new phone at the cheapest price around — $45 after signing a two-year contract. $50 is the next-cheapest price, so there's certainly not a lot of difference there, but Walmart thinks it can get more people buying from its stores with the slight undercut.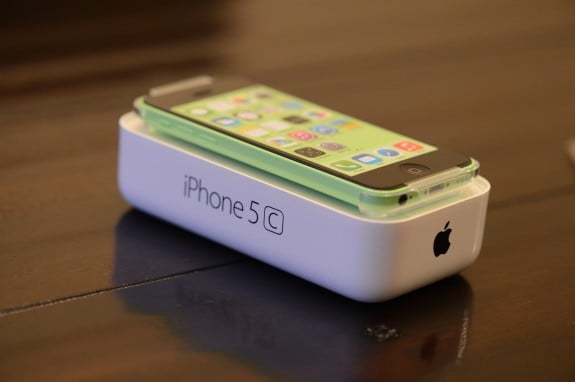 No one is really quite sure why retailers are slashing the price of the iPhone 5c, but some say it has to do with the lack of sales for the new phone. It has even been reported that Apple is slowing down production of the iPhone 5c by half because there's already a ton of units that still need to be sold. Then again, it's not really known whether or not the phones just aren't selling well, or if Apple exceeded demand for the device by simply making more units than they thought necessary.
Apple announced last month that the iPhone 5s and iPhone 5c combined for nine million iPhones sold over opening weekend. That almost doubles the amount of iPhones that Apple claimed to sell last year during the iPhone 5 launch. However, analysts are saying that Apple fudged the numbers this year, saying that the company is counting all iPhones that were shipped out, rather than those that were actually sold.
The iPhone 5c is Apple's entry-level iPhone this year, and it replaces the iPhone 5. It essentially has the same internal hardware as the iPhone 5, but it includes a better camera and a new plastic outer shell that comes in a range of bright colors. Cleverly enough, while this phone is essentially using year-old hardware, Apple is advertising it as a new product in order to keep the iPhone 5's legacy of sorts ongoing and continuing to sell.