Targus iPad 2 Cases Announced
Computer accessory manufacturer Targus is announcing three new iPad 2 cases to be released in conjunction with Apple's new tablet. The first is the Targus 360° Rotating Stand/Case. What makes this case unique is that with the iPad in the case it will rotate 360° allowing the span portion of the case to be used in either portrait or landscape mode. On the back the case has a cutout which will frame the iPad logo. It has a hard outer shell, and a scratch resistant interior lighting. It costs $59.99.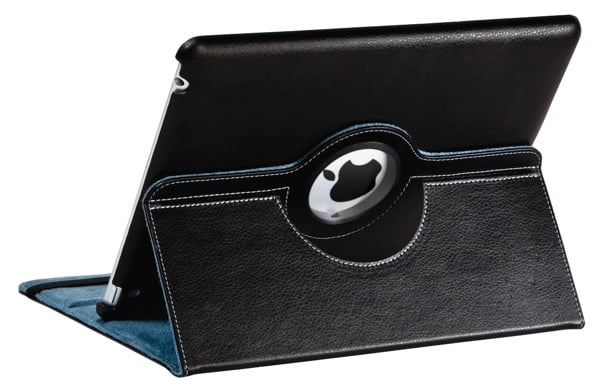 Below you can see the case in both landscape (left) and portrait (right) modes.
The Protective Cover/Stand will both protect the iPad and hold it at three viewing angles. It has a formfitting hard exterior. At each of the four corners there are grips which will keep the iPad from sliding around on a table when using the case as a stand.  The inside is lined with a scratch resistant material. This case will cost $39.99.
The third case is the Protective TPU Skin. At only $24.99 is the least expensive of the three. It is primarily used to protect the iPad from ordinary wear and tear. It will not cover the screen, so this is best for people who keep their iPad in a bag or just use it around the house or office. It is made of a clear material which allows you to see the Apple logo on the back.
All three of these cases will be available as soon as the iPad 2Pad ships on March 11through all the normal retail outlets.

As an Amazon Associate I earn from qualifying purchases.