Tatung Joins The Windows Mobile/UMPC Kinda Merged Thing
First there was the HTC Athena, now Tatung is jumping into the mix with another "looks like a UMPC but runs Windows Mobile" device. Carrypad has what little info there is (and there isn't much) so I'm guessing we might see more about this at CES.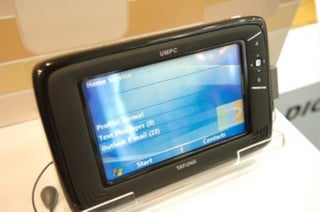 So, I'm just asking, remember back late spring/early summer when there was a discussion bouncing around as to what exactly qualified as a UMPC? If I'm remembering correctly, I don't think anyone thought that running the Windows Mobile OS as the sole operating system qualified.

As an Amazon Associate I earn from qualifying purchases.