TEGA v2 Tablet Arriving Today. What Do You Want To Know?
Hugo Ortega's TEGA v2 Tablet/Slate arrives for a review sometime later today. Designed to dual boot both Windows 7 and Android the review unit will arrive with the capability to do just that, but the Android flavor is 1.6 (plans are in the works for later versions of the Android OS.) The TEGA V2 is running Intel's Pinetrail. I plan on spending the weekend checking out the device and I'm sure there will be video early next week. So, GBM Readers, what do you want to know? Leave comments if you have things you want me to check out and I'll do my best.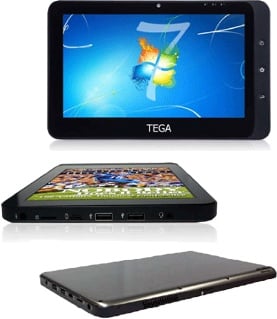 This article may contain affiliate links. Click here for more details.