Telus to Debut BlackBerry PlayBook 4G LTE in Canada
Canadian carrier Telus will be the first carrier to debut RIM's BlackBerry PlayBook tablet with integrated 4G LTE. The PlayBook had launched last year, but was only available in a WiFi-only configuration and now RIM is updating the slate with 4G LTE and a speedier processor, giving users of its tablets near ubiquitous access to Internet connectivity through fast mobile broadband connections. The tablet will launch on August 9th in Canada.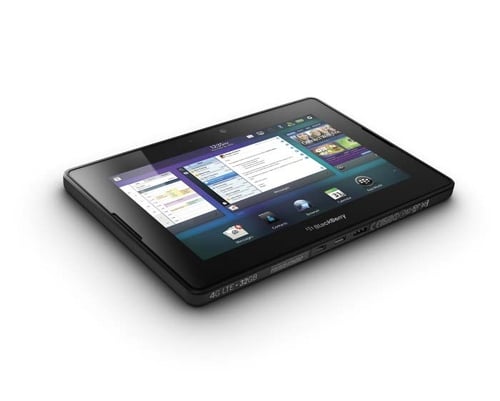 Research in Motion writes on its official blog that the 4G-enabled PlayBook model will be equipped with a dual-core 1.5 GHz processor, up from the dual-core 1.0 GHz CPU from the WiFi model, as well as come configured with 32 GB of non-expandable on-board storage.
The device had debuted with very limited capabilities last year. When the PlayBook was launched, RIM did not have any native PIM apps for contacts, calendars, or emails on-board. The company had subsequently issued a maintenance update that brought these features to the tablet. Additionally, an Android emulation layer also allows users to run Android apps as well to expand the ecosystem.
U.S. carrier Sprint was at one point confirmed to launch RIM's PlayBook on its 4G WiMax network last year, but the carrier had backed out of carrying the 4G device. It's unclear if any U.S. carrier will revisit the PlayBook with 4G LTE now.

As an Amazon Associate I earn from qualifying purchases.