Tesla Adds Range Enhancing Sport Option
Typically, when a person orders a "Performance Plus" package on their vehicle, they are not used to getting better range or fuel economy. But that's exactly what you get with the Tesla Model S "Performance Plus" package.
For an additional $6,500 over the price of a normal Model S, drivers can purchase a vehicle with wider rear tires, upgraded stabilizer bars and bushings, and other performance-enhancing features. Since the Model S uses an air suspension, programming different modes depending on driver preference is easier than with fixed shocks. However, it does take a lot of work to dial in the precise setting. Tesla even admit that it took "hundreds of iterations" to get the tuning right.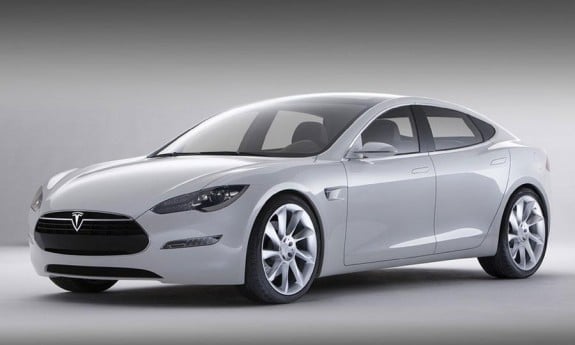 The wider rear tires will create a staggered setup (meaning that they cannot be rotated front to rear) that will improve grip while cornering. The increased grip should also help in preventing the rear of the vehicle stepping out when driven in extreme situations. Tesla clearly has the German performance brands (BMW's M Division, Audi's RS line, and Mercedes-Benz's AMG) in sight when targeting this package.
The Michelin Sport PS2 tires that are part of this performance package also have improved range. According to Tesla, the tires will add an additional 6 to 12 miles of driving range per charge.
Tesla's legal issues are definitely not holding the company back from continuing to develop other models (like a future truck) but also expanding the available options for the Model S. It is also not surprising that they added a performance package to the mix. Out-of-the-box the 85kwh version of the Model S is incredibly fast. Performance enthusiasts (and people who just want to spend more money to be unique) want options geared directly to them. The "Performance Plus" package will help boost the Tesla bottom line and provide enthusiasts with an option that they crave.