Tesla S to Feature Integrated Computer, WWAN and 17″ Haptic Touchscreen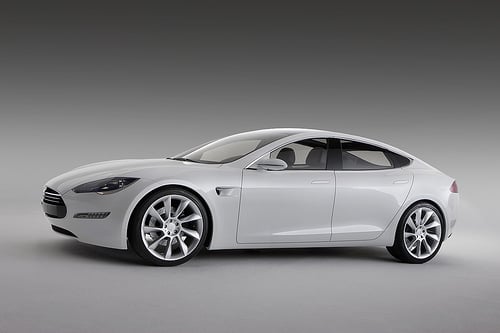 Tesla Motors announced the Model S, an electric car that will feature a 17″ 'infotainment touchscreen.'   According to the company's press release the touchscreen "…allows passengers to listen to Pandora Radio or consult Google Maps, or check their state of charge remotely from their iPhone or laptop." Pretty cool features for an in-car computer, but that's just the beginning.
I contacted Tesla Motors to get more information about the computer and while they can't offer too many details about the touchscreen, it's clear it'll be an integral part of the Model S.
"We're not releasing all the details right now! Keep in mind we are 2.5 years out from the start of production, and a lot will change. Not only will li-ion battery capacity continue to increase (by roughly 8-10 percent per year as it has for a decade) but obviously software and wireless technology will improve. The show car we debuted yesterday has 3G connectivity — but will that be the fastest and most robust in 2.5 years? That's hard to say," wrote Rachel Konrad, senior communications manager of Tesla Motors. "The haptic display is really extraordinary."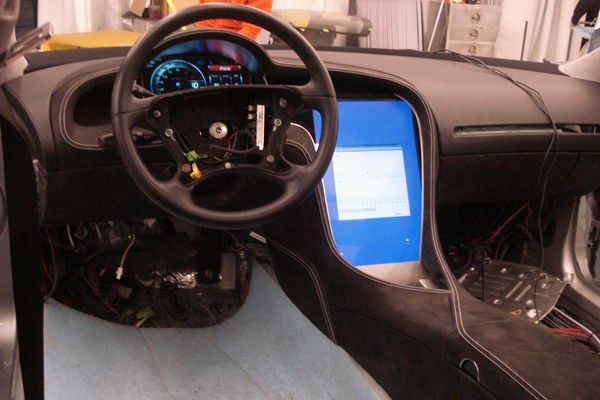 Tesla Motors was founded by Elon Musk, a PayPal co-founder. Its investors include Google co-founders Sergey Brin   and Larry Page.
Tesla interior pic via Kevin Rose