Tethering Support Coming to Nokia Lumia 800 and Lumia 710
Yesterday, it became apparent that Nokia's low-end Windows Phone, the Lumia 610, would be arriving with tethering on- board at launch. Lumia 710 and Lumia 800 owners , were, needless to say, jealous because their phones do not possess that feature right now. Those who own those devices can rest easy though as Nokia has confirmed that tethering support will arrive for both the Nokia 710 and the Nokia 800 through a software update via Zune.
Those looking to pick up the Nokia Lumia 900 when it launches should know that the device will also have tethering support, which is also known as Wi-Fi hotspot, when it launches later on this year.
We assume this means that both the AT&T version of the Lumia 900 and the T-Mobile variant of the Lumia 710 will both have support in the future as well.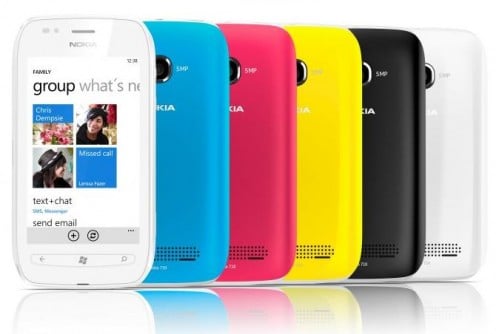 This feature will of course allow you to share a mobile data connection, through your phone, with a device like a laptop.
As for a timetable for when the update will arrive for the Lumia 710 and 800, Nokia would only say that it would be arriving 'soon'. And as we know, in the mobile world that could mean tomorrow or it could mean months from now.
But beggars can't be choosers and it's exciting to know that Nokia hasn't left its first two Windows Phone devices out in the cold.
This is a pretty amazing move on Nokia's part because there are currently a lot of Windows Phones out there that don't have this capability at all.

As an Amazon Associate I earn from qualifying purchases.