Thanksgiving: 8 Tech Items I'm Truly Thankful For
As we gear up for Thanksgiving Day, I promise you that the things below fall way down my list of things in general for which I'm truly thankful. My faith, family, careers and health top my list. After things like these plus freedom and friends I would say that technology cracks the top ten — near the bottom of the list.
I chose these things because they have really become game changers in my life. I'll share how each of them have changed my life for the good.
So, here are the things that I am truly thankful for in the area of technology.
Apple TV
I first got my Apple TV last year, but this year it really became a truly useful gadget for both entertainment and work. For just $99 it has become a game-changer tool in my life.
First, I use my Apple TV primarily as a Netflix and Podcast box. My family watches mostly DVRed TV but Netflix movies and TV shows come in a close second.
In addition to viewing Netflix, I watch a few video Podcasts religiously. I learn a lot from them and sometimes just enjoy having them on in the background as I work.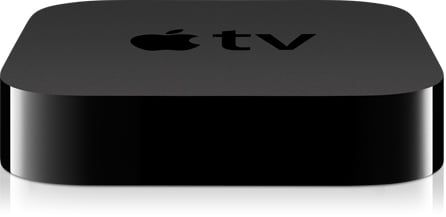 Thanks to the upgrade to iOS 5 and AirPlay mirroring, the Apple TV has become a useful work tool. I teach and use the iPad to make my presentations. I used to have to hook up to a projector and stand next to the wall somewhat far away from my class members in the large fellowship hall of our church. With AirPlay I just walk in the room, turn on the projector and Apple TV and hit the share button on my iPad before firing up Keynote or a whiteboard app. I love being able to teach this way.
We also use the Apple TV and streaming to play background music during church dinners. I play all my videos on it by ripping DVDs to my Mac Mini in my office and stream them to the Apple TV via Wi-Fi.
Siri
Siri could do much more than it does and I believe it will. But already it has become such an integral part of how I use my iPhone. Unless I'm in a situation where speaking voice commands or dictating would be rude (movies, meetings, etc.), I almost never just type on my iPhone anymore.
I send text messages, check the weather, search the Internet all using Siri the majority of time. It speeds things up and makes me more productive and more connected since I'm not staring at the keyboard on my little iPhone screen. Now if only Siri could launch apps and become integrated into them, then it would be the coolest new iOS feature since Apple created the iPhone.
Kindle Fire
I used to love my Kindle and then Amazon let me put apps on it and also gave it a color screen that I can now read at night. They called it the Fire and I love this thing. It has become my third most used mobile tool, behind my iPhone and iPad.
I read on it and check email. I check Twitter and play a couple of games. I'm addicted to checking the Amazon App Store for the free app of the day. The one app I missed the most since switching back to the iPhone from my Android phone was Daily Bible, an app that notifies me each day with a single inspiration verse from the Bible and reminds me to do a daily reading.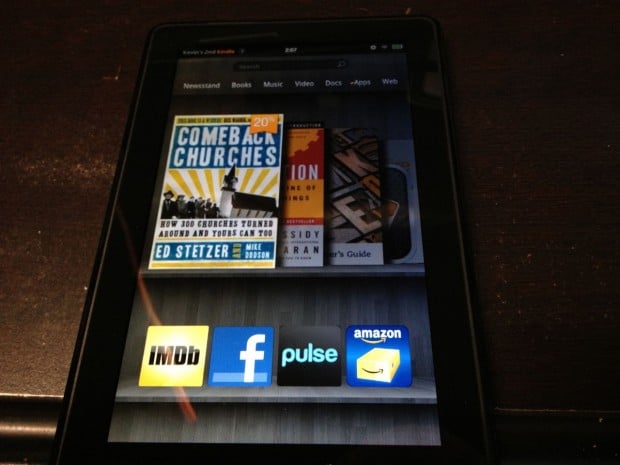 At only $199, this thing gives the iPad a run for its money. It still won't replace my iPad because of the ability to make presentations through the Apple TV, some apps that are either not as good on the Fire or not available, and sometimes I want a bigger screen. Despite all that, the Fire burned its way into my pantheon of tech and deserves a place on this list.
Spotify
Spotify, the subscription all-you-can-eat music service that lets you stream or download almost any song you want, joins this list not because I use so much, but because my son does. I've given him a subscription and now he doesn't bother me to buy him iTunes music anymore. You see our family shares one iTunes account. When he wants a new album or song he has to come to me and get it. $10 a month alleviates that need and both of us are much happier.
Nikon D3100
I used to be a Canon guy, but then I chose to sell my XTi and get a PowerShot G12. Big mistake! Not because the G12 was a bad camera, but because I'm a DSLR guy. I then started looking around and decided the ability to shoot HD video and take great shots at a bargain price was worth switching to the dark side. I'm glad I did because the D3100 is a great entry-level DSLR.
I'm not a great photography, but I love to take pictures. I also really love having the power of a DSLR but also the simple hand holding this camera offers when you just don't feel like thinking about the shot. I can use the advance features when I'm feeling artsy and I can use it like a point-and-shot when I'm not and just need to get a quit pic. The video this camera takes isn't great, but good enough for most of my needs.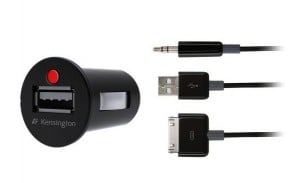 Kensington 2-in-1 Car Charger AUX Cable
A lot of people will think I'm nuts for picking an adapter cable for this list, but this little cable makes my life so much easier. In one cable I can charge my iPhone and send the audio from it to my car stereo all with just one plug in my car. I never have a low battery now thanks to this cable. Sometimes I don't even plug my iPhone in at night knowing the next day I'll be in the car for at least an hour or two, plenty of time to charge my phone all the way. The audio is better than bluetooth and more dependable too.
Facebook Groups
I hate Facebook. So why put this feature on the list? As much as I hate Facebook, I know that everyone on the Internet uses it. So I've set up two special groups. One for my church in general and one for a group of single adults at our church. Through the groups people in my church keep in touch and encourage one another during the day. For example, just this week a lady in my church had surgery. She posted when she was having it so I knew when I'd be going to the hospital that day to pray for her. Other members encouraged her and after she came through the surgery her husband notified us.
The singles group at our church has some people in it who really struggle with social integration. From the privacy of their homes they can get encouragement and support from the group. One young lady really came out of her shell and blossomed thanks in part to this Facebook group and the positive reinforcement from the group through Facebook.
I still hate Facebook in general, but these two groups have really helped me connect to people in my church in ways that I don't think would have happened otherwise.
iPad 2 3G
While I love the Fire it won't replace my single most uses and enjoyed piece of technology behind my laptop. I've shared ways I use it, but because of how versatile the iPad has become thanks to the plethora and variety of great apps, I am far more productive during the day than I was previously.
For awhile I turned off the 3G access through AT&T. But with it I am always online and able to get the information I need. I am an unabashed iPad fanboy!

As an Amazon Associate I earn from qualifying purchases.