The 9 Most Exciting 2017 Xbox One Games
Microsoft's Xbox One entertainment console had its best year ever, it seems. The company even managed to best Sony's PS4 in sales for months. The Xbox One S release gets a lot of the credit for gaming platform's change in fortune for 2016, but it didn't do it alone. The 2016 Xbox One games line-up had to have helped in a big way. People buy video game consoles because they're excited about the games that'll be available. Microsoft is likely hoping that the 2017 Xbox One games line-up will have the same effect as last year's slate did.
The 2017 Xbox One games line up has some stars in it. Microsoft is continuing its focus on Xbox One exclusives that tell all new stories and mechanics different from what gamers are used to. Of the four games its studios and partners are working on, one is from a franchise just getting started. Crackdown 3 and Halo Wars 2 aren't new franchises, but new versions of exclusive games Xbox fans thought that they would never get.
At the same time, Microsoft's partners are heavily pushing 2017 Xbox One games of their own. Electronic Arts has not one, but two heavy hitters planned this year. Ubisoft is attempting to kick-start an all-new franchise. It's also betting that a refreshed take on an old franchise will have role-playing game fans singing its praises.
The 2017 Xbox One games line-up is exciting, all things considered. Here are the 10 most exciting and interesting games coming to your Microsoft-made living room console, that we know about.
2017 Xbox One Games: Sea of Thieves – 2017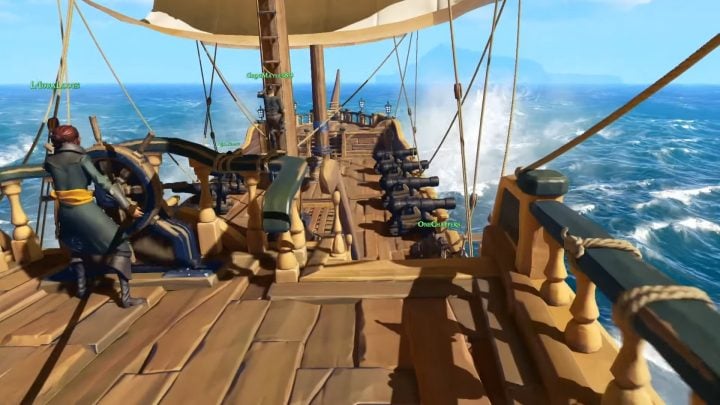 The second of Microsoft's exclusives games, Sea of Thieves is a strange, strange title. Developer Rare has created a first-person role-playing game that takes place on the high seas. What we know right now is that players get to team up with their friends and create their own pirate ship crew in Sea of Thieves
Read: Sea of Thieves Release: Everything That We Know
We're not sure when it's coming in 2017, just that it's still set for release. It's very likely that Microsoft will have more on Sea of Thieves to share during this year's Electronic Entertainment Expo in June.
2017 Xbox One Games: For Honor – February 14th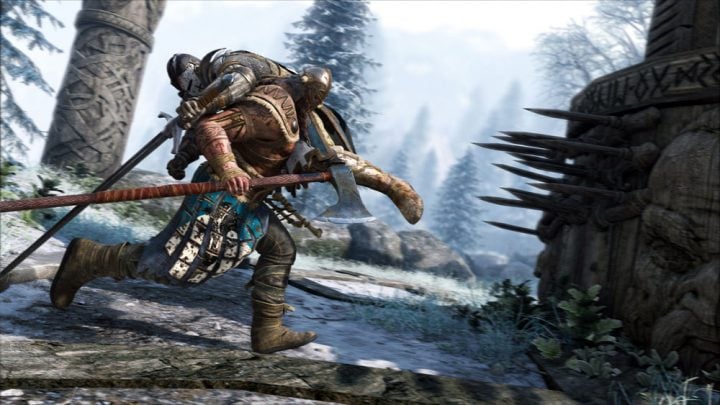 Ubisoft's first attempt at a hack-and-slash game, For Honor brings together the world's different warrior factions for epic battles. Players choose a faction, then decide what kind of warrior they want to be. Each has its own strengths and weaknesses. The recently revealed Shoguki deals an incredible amount of damage, but is slow to move in any direction, for example. There are medieval Knights, Samurai and Vikings.
Read: For Honor Release: 5 Things to Know
Besides the online game, Ubisoft has fashioned a story that explains how each of these different factions from around the globe came to be locked in a war for survival. Some of the multiplayer characters are used in the game's campaign, giving players a great opportunity to experience the world in a way that they like.
For Honor arrives on store shelves February 14th.
2017 Xbox One Games: Halo Wars 2 – February 21st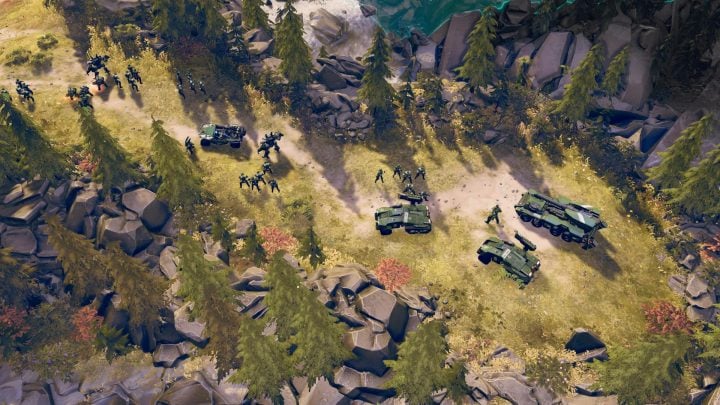 Halo Wars comes full circle with the upcoming release of Halo Wars 2. The original was created by a now defunct studio. It remains one of the few real-time strategy games to ever translate well to a video game console. Usually, they're the domain of gaming PCs.
Halo Wars 2 is set to arrive this February on both Xbox One and PCs running Windows 10. Creative Assembly developed the game. Besides Domination, Deathmatch and Stronghold modes, the two have created a Blitz Mode that uses card power-ups.
Read: Halo Wars 2 Release Date: What We Know Now
343 Industries focused on the title's story and larger place within the Halo universe. It's been years since the Spirit of Fire began drifting in space. Suddenly, the ship finds itself near a Forerunner installation under the control by a whole new threat that owes its existence to the Covenant forces that nearly destroyed Earth and her colonies.
2017 Xbox One Games: Tom Clancy's Ghost Recon Wildlands – March 7th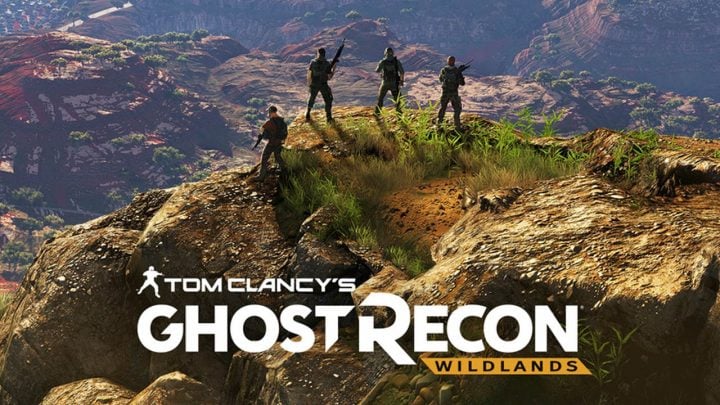 Tom Clancy's Ghost Recon Wildlands takes players to the largest open-world space ever created by Ubisoft. Set in Bolivia, players create their own government agent to infiltrate the world of one of the biggest drug cartels ever.
Read: Tom Clancy's Ghost Recon Wildlands: 6 Things to Know & See
Co-operative play and infiltration are a big part of Ghost Recon Wildlands. The game has more weather spaces and climates, plus a range of vehicles and weapons. The game arrives on store shelves March 7th.
2017 Xbox One Games: Mass Effect Andromeda – March 21st & March 23rd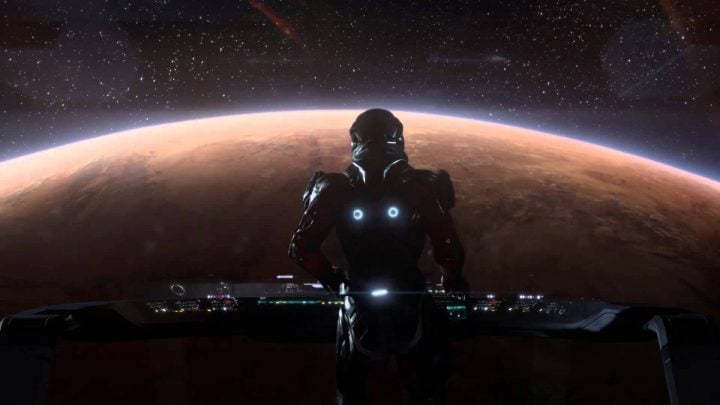 Exploration of a new galaxy, that's what Mass Effect Andromeda promises fans. The Pathfinder Program has successfully sent an entire colony's worth of humans into the Andromeda galaxy to make a new home. It's the Pathfinder's job to sort of clear the way for this new colony by investigating new worlds and learning about all the new surroundings they'll have to acclimate to.
Read: Mass Effect Andromeda Release Details: What We Know
Developer Bioware promises better visuals, an interesting crew and refined role-playing mechanics. A new all-terrain vehicle allows the crew of the Tempest to go from place to place on every planet worth exploring easily. The Tempest itself allows the Pathfinder to travel from planet to planet. In addition to the single player experience, developer Bioware has some multiplayer experiences on the way too.
Mass Effect Andromeda will be the first game in the series to launch since Mass Effect 3.
2017 Xbox One Games: Crackdown 3 – 2017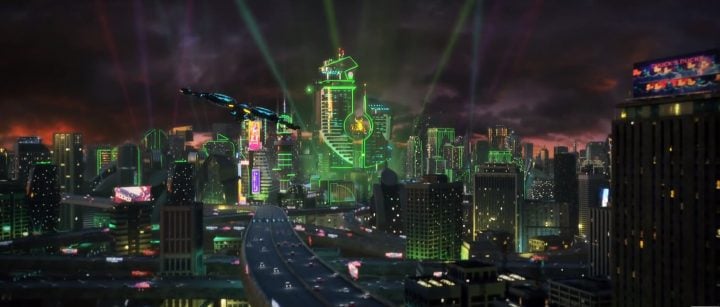 One of two 2017 Xbox exclusives coming, Crackdown 3 hasn't been seen a lot since it was first announced at E3 2014. We do know that the basic premise behind the game hasn't changed. Players are Agents sent in by the government to help clean up Pacific City.
Read: The Crackdown 3 Release: What We Know & Think We Know
Besides the seamless co-operative play, this new game's most striking feature is its destructible environments. Using the power of Xbox Live, buildings in Pacific City collapse and fail with real-world physics in mind. The game will have an offline mode that doesn't support full-scale destruction but does offer a similar play experience.
We don't know when Crackdown 3 will arrive on store shelves, just that Microsoft expects to make the game available sometime in 2017.
2017 Xbox One Games: Injustice 2 – May 16th
The ultimate fighting and comic book fantasy game is back for another iteration. Injustice 2 features some upgraded combat, new must-learn moves for each character, and role-playing game mechanics that allow users to upgrade their favorite villains and heroes over time.
Read: Injustice 2 Release: Everything That We Know
Injustice 2 launches on May 16th.
2017 Xbox One Games: Read Dead Redemption 2
Scheduled for release sometime in 2017, Red Dead Redemption 2 is the sequel that fans of developer Rockstar have been waiting for the most following the success of Grand Theft Auto 5. The first Red Dead Redemption was a huge hit thanks to its carefully crafted story and western roots.
Read: Red Dead Redemption 2 Release: 5 Things to Know
We know nothing about Red Dead Redemption 2 besides its release window.
2017 Xbox One Games: Star Wars Battlefront 2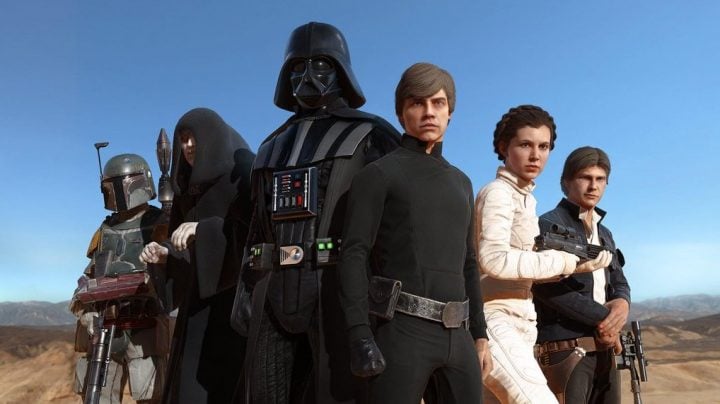 Another game confirmed for 2017, Star Wars Battlefront 2's release is confirmed, but we know absolutely nothing about it. The first Star Wars Battlefront became a huge success because of its mix of great visuals and excellent combat mechanics.
All told, 2017 will be filled with must-have Xbox One games for everyone. As we get to the middle of the year, expect more details on the titles coming later in the year and downloadable content announcements for the games featured earlier in the year.
It's worth noting that Microsoft plans to launch the Xbox Scorpio sometime this year as well. That'll likely spurn even more talk of game upgrades as developers look to take advantage of that console's internals. An Xbox One S costs $299.

As an Amazon Associate I earn from qualifying purchases.