The 5 Best Android Smartphones [January, 2013]
Samsung Galaxy Note 2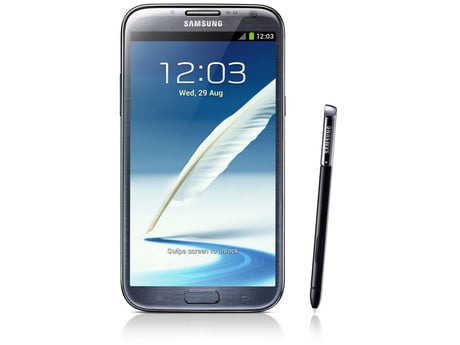 The Samsung Galaxy Note 2, Samsung's 5.5-inchphablet, is a thin, productivity monster.
Read: Samsung Galaxy Note 2 Review.
It features a beastly 5.5-inch Super AMOLED HD display, quad-core power, Android 4.1 Jelly Bean, an S-Pen stylus that takes advantage of some unique apps, and a battery that lasts.
For those that need a device that is part smartphone and part tablet, whether it's for watching content or getting work done on a commute, the Galaxy Note 2 is a phone to look at and deservedly is in our top five Android smartphones for January.