The 5 Best AT&T Smartphones [August, 2013]
Samsung Galaxy Note 2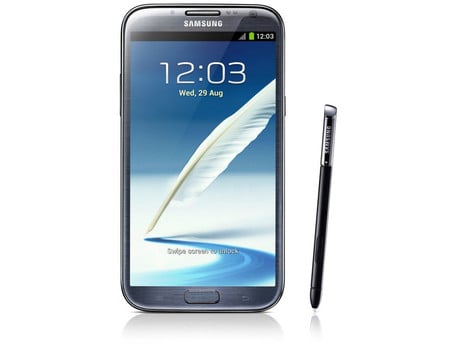 The Samsung Galaxy Note 2 is getting replaced on September 4th and still, it endures.
Read: Samsung Galaxy Note 2 Review.
The Galaxy Note 3 is set for arrival on September 4th, with a release that should come shortly after launch but that doesn't mean the Galaxy Note 2 falls out of the rankings here. In fact, the Galaxy Note 3 should only make it stronger.
Rumor has it that Android 4.3 is coming for the Galaxy Note 2 and it should also bring some features from the Galaxy Note 3 to Galaxy Note 2 owners as well.
We should also point out that the Galaxy Note 2's hardware remains fantastic and that it will receive better software support than AT&T's LG Optimus G Pro. Some food for though and certainly a device worth a gander.

This article may contain affiliate links. Click here for more details.