The 5 Best AT&T Smartphones [December, 2012]
Yesterday, we took a look at what we consider to be the five best Verizon smartphones on the market right now. Today, it's time to take a look at the competition as we run down what we consider to be the five best smartphones on Verizon's chief rival, AT&T.
With Black Friday and Cyber Monday in the rear view mirror, it's almost time for the final month of 2012 to begin. This year has been full of smartphones launches and those looking to pick up a new smartphone in the month of December are going to find the market stocked with choices. That's going to likely present a problem to some people but fortunately, it's a great problem to have.
One of the carriers that will be vying for shoppers attention is AT&T, one of the largest cellular providers in the United States and one that is growing its network on what seems like a weekly basis.
Read: The 5 Best Verizon Smartphones [December, 2012].
While Verizon is still king when it comes to 4G LTE, AT&T has been making strides in rolling out its new high-speed network. It currently has 4G LTE live in over 100 markets across the U.S. including several metropolitan areas. And while it may not have the same 4G LTE footprint as Verizon, it doesn't mean that it's lacking in 4G LTE smartphones. In fact, AT&T has a rather vast selection of devices.
The carrier has rolled out several new phones in the past few weeks including one of the best Android smartphones to date as well as a couple of Windows Phone 8 devices that likely have perked the interest of consumers in the market for something new. But which are the best?
Here, we run down the smartphones that we feel are the best available, right now, on AT&T's network.
iPhone 5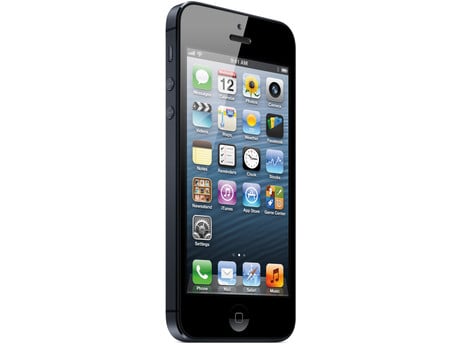 The iPhone 5 remains one of the best phones on AT&T's network. Apple's latest creation not only has a larger screen then previous models, but it finally also brings 4G LTE data speeds to the table.
Read: iPhone 5 Review: A Month with the new iPhone.
With the iPhone 5, Apple has bumped the screen size up to 4-inches, added 4G LTE, made the rear camera even better, bestowed iOS 6 upon it, given it an HD front-facing camera, and changed up the design adding aluminum in place of the glass.
It's a slick addition to the iPhone family and it's arguably the best iPhone ever made. The price of the AT&T iPhone 5 is congruent with all the others, checking in with a $199.99 starting tag for the 16GB model.