The 5 Best AT&T Smartphones [July, 2013]
With the summer in full swing and the month of July now here, many consumers in the United States will likely be looking to pick up a new smartphone, particularly on AT&T, the nation's second largest 4G LTE service provider. However, thanks to an arsenal of smartphones, picking a smartphone on AT&T this month is going to be quite the challenge.
The first half of 2013 was quieter than usual but it did produce some big name smartphones for carriers in the United States. One carrier that benefited was old Ma Bell, otherwise known as AT&T, a carrier that has been battling Verizon, Sprint and others for supremacy for years now. And while it still isn't the top honcho in terms of LTE deployment, the carrier is making strides, making it an extremely attractive option for smartphone shoppers.
Verizon is king of the 4G LTE jungle, at least for the moment. With its LTE roll out 99% complete, its competitors can only eat its dust. One of those competitors is AT&T which has been slowly making a dent in Verizon's LTE marketshare and like Verizon, plans to complete its roll out by the end of the year. With smartphones shifting to LTE, this has never been more important and with its growing network, AT&T is now appealing than ever.
Also helping is that aforementioned smartphone lineup that is currently chock full of fantastic devices. And while that is a good thing for consumers, it can also be a bad thing for those that don't keep up with smartphone news.
AT&T's lineup is a crowded one to be sure and those making a decision in July are not going to have an easy go of it. However, like all carriers, AT&T possesses phones that simply are the best of the best. That said, here are the devices that we consider to be the five best AT&T smartphones for the month of July, 2013.
iPhone 5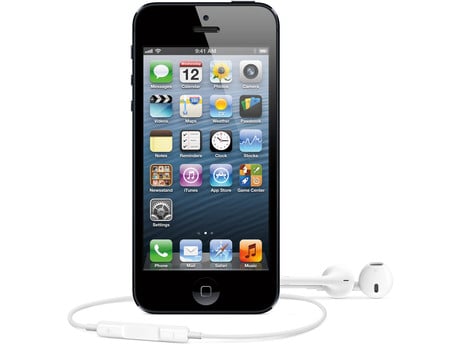 The iPhone 5 remains a stalwart on this list and it will likely remain on the list of best AT&T smartphones until the arrival of the iPhone 5S which is thought to be coming out sometime this fall.
The reason? It possesses some admirable qualities including a slim aluminum design, 4-inch Retina Display, high quality camera and of course, Apple's iOS software that is continually updated.
It still costs $199.99 on-contract but that's a reasonable cost for a phone of this caliber.