The 5 Best Bluetooth Speakers for the Home
Sometimes you want the convenience of a Bluetooth connection to your speakers, but don't want to deal with the tinny sound put out by those portable Bluetooth speakers. We've put together a list of some of the best Bluetooth speakers for home use.
These days, Bluetooth speakers are all the rage. What started out as an expensive way to take a mediocre speaker everywhere you go has evolved into a whole ecosystem of products at just about every price point and quality level. You can find cheap Bluetooth speakers for $20 online – though don't expect much in terms of audio quality from them – and you can find speakers that offer Bluetooth and cost nearly three thousand dollars.
Most of these speakers are intended for portable use. You charge them up at home, toss them in your bag, and head out to the beach or camping trip; even a relatively cheap Bluetooth speaker can allow a much larger group to enjoy the music streaming from your smartphone or tablet.
Having a wireless speaker for your home has its benefits, too. Unlike proprietary technologies such as Apple's AirPlay, Google's Cast, or solutions from smaller companies such as Sonos, Bluetooth can be a wireless audio technology that works with pretty much any device that has a Bluetooth radio. That means that iPhones, Androids, Windows Phones, BlackBerries, even those weird and expensive portable audio players – they all work.
Harman Kardon Aura Wireless Speaker System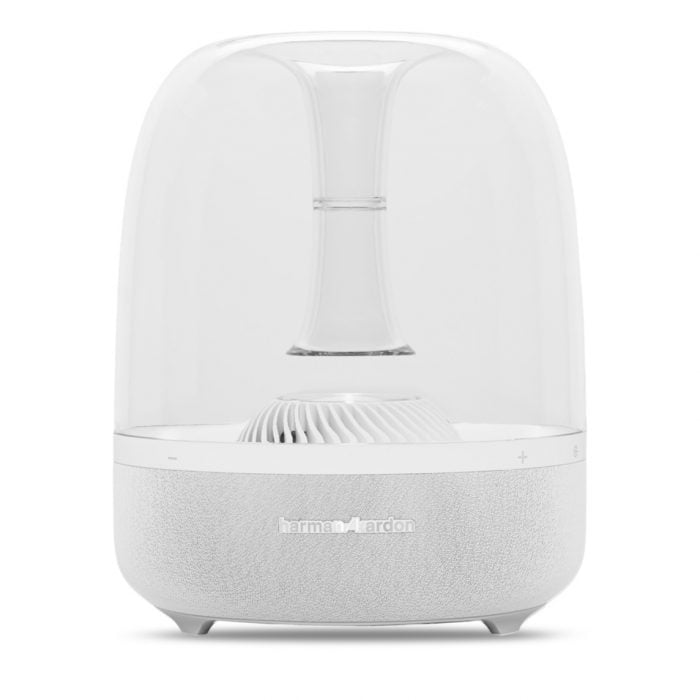 We put the HK Aura speaker in our best AirPlay roundup because we liked the sound it produces; at not much more than $200, you can get a speaker with room-filling sound. One of the nice features of the Aura is its shape: Harmon Kardon built the speaker with seven drivers in a ring design to ensure that no matter where in a room you put the speaker, you shouldn't have trouble hearing it.
There's also a down-firing subwoofer for enhanced bass reproduction. You can connect to the speaker over Bluetooth (obviously), but also via Apple's AirPlay and with a wire via the Aura's 3.5mm audio jack. An iOS app is available that lets you customize the speaker.
Price: $228 | Buy
Bang & Olufsen Beolit 15 Bluetooth Speaker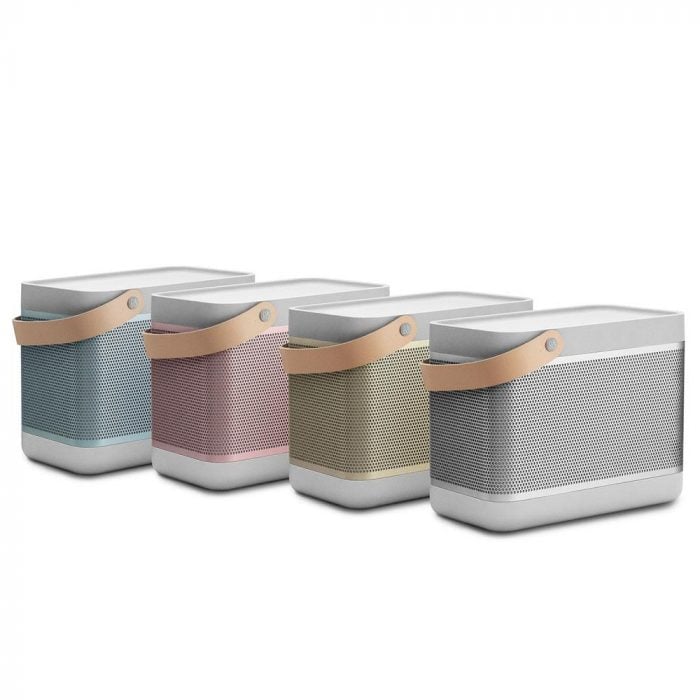 In terms of a speaker's outward design, it's really hard to do much better than Bang & Olufsen (also known as B&O). The Beolit 15 is reminiscent of a classic picnic basket, with a nice leather strap for moving it around. An anodized aluminum speaker grill wraps all the way around the device and comes in one of four colors: Natural Champagne, Polar Blue, Shaded Rosa, or Natural, and a rubber tray on top lets you set your phone down without worrying about scratching either device.
But looks aren't everything; fortunately, the Beolit 15 sounds great, too. Like the Aura, B&O constructed the speaker such that it offers 360° sound, and it also offers the ability to pair two Beolits together for stereo sound. You can connect two Bluetooth devices at a time with up to eight paired units stored in memory. Technically the speaker is portable, with a promised 24-hour battery life (you'll be lucky to get a third or half of that, however), but at over eight pounds, this is less something you'd bring with you on a trip and more something you might move from the living room to the patio.
Price: $504 | Buy
Peachtree Audio DEEPBLUE2 Bluetooth Speaker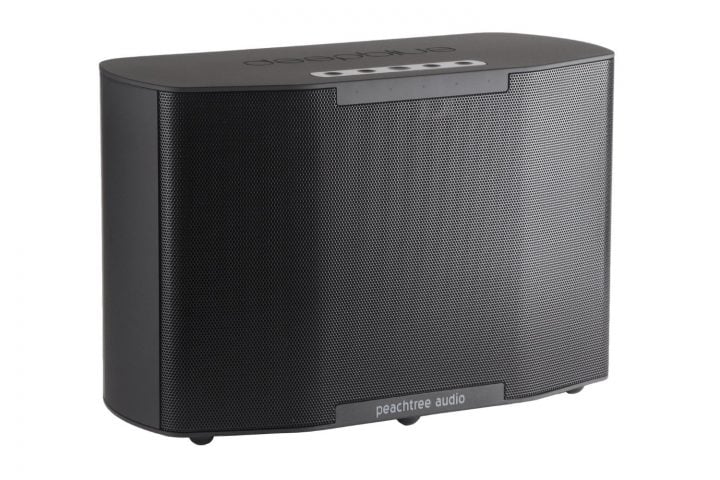 When you talk about speakers, you can't rely solely on how good they look, even if you're pretty hardcore with regard to the design of everyday objects. Sound is the more important property for many people, and that's where Peachtree Audio's DEEPBLUE2 comes in.
The design is understated, and honestly, almost a little cheap looking – but appearances are certainly deceiving, because the DEEPBLUE2 produces some of the best sound you can get in a wireless speaker at this price. In part, that's because this speaker is a little bigger than it appears at 9 x 14 x 7 inches and 16 pounds – Peachtree packs in five different drivers (two high frequency, two midrange, and two low frequency). Unlike some of the other options on the list, this speaker is designed to sit on a shelf or table with its back against the wall, with a curved front projecting sound out into the room.
Price: $399 | Buy
Francesco Pellisari Zemi Aria Bluetooth Speaker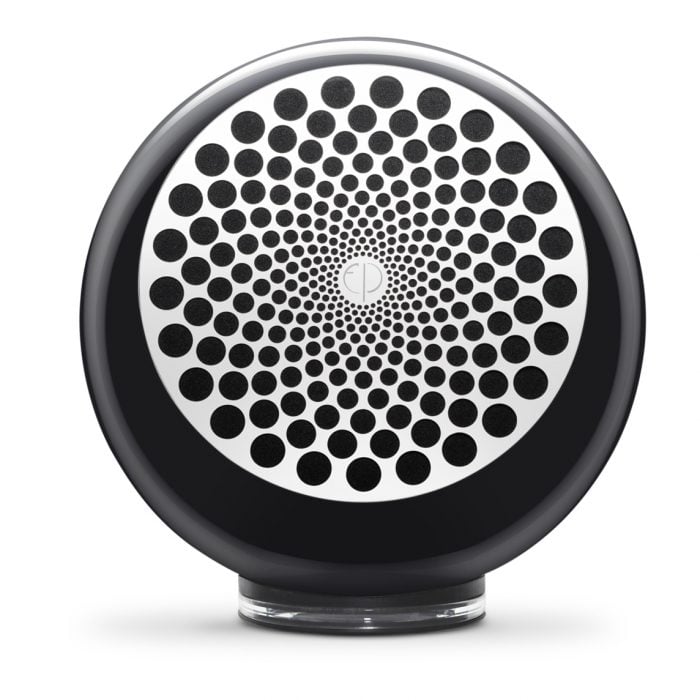 Having just finished talking about how design isn't everything for a good home Bluetooth speaker, we have the awesome Zemi Aria – which looks like what you might get if they had Bluetooth technology back in 1968. Unlike just about every other speaker on our list, the Zemi Aria doesn't look like a speaker so much as it looks like a stylized retro-inspired sculpture.
The Zemi Aria is nice because with its small size – roughly 11 inches in diameter – it can go just about anywhere, though you'll want to set it a little lower since its fancy grille tilts a little bit upward. Inside, it offers a set of 2.1 speakers with a total output of 125 watts (RMS, not peak). You can you Bluetooth or AirPlay to connect wirelessly, but there are wired connections you can use as well (both analog and optical).
Price: $799 | Buy
Devialet Phantom Wireless Speaker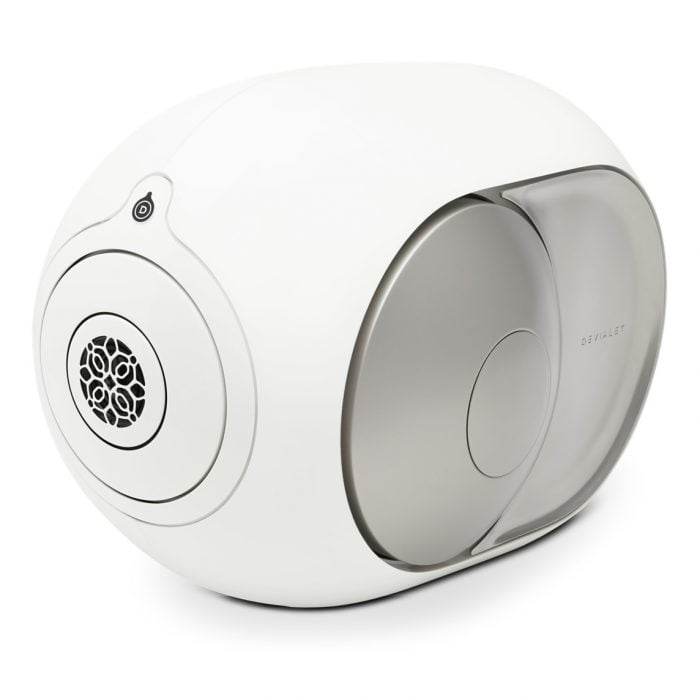 The Devialet Phantom is one of the most innovative new speakers in recent years, thanks to a new, all-metal driver technology (each speaker has two inner engines with 60 pounds of thrust). Because of the new design, the Devialet Phantom can go up to very loud volumes without the worry of distortion; it also manages to go from subsonic (16Hz) to ultrasonic (25kHz) in a single, small package. You can stream your music to the Phantom over Bluetooth or Wi-Fi.
Devialet has added a number of cool features to the Phantom in addition to the great audio quality – you can pair with an app on your smartphone and update the speaker's firmware for more features down the road. Additionally, you can join up to ten Phantoms together and create either a home theater or multi-room audio system. The base model of the Phantom offers 750W of power, while a special Devialet Silver Phantom jacks it all the way up to a gobstopping 3000 watts. With a great design and performance, the only downside to this option is the price.
750W Price: $1990 | Buy
3000W Price: $2390 | Buy

As an Amazon Associate I earn from qualifying purchases.