The 5 Best PS4 Games Still Coming in 2015
It's been a busy 2015 for PS4 games and the PS4 console itself. The PS4 remains ahead of the Xbox One in terms of overall sales. By most estimates, the console continues to dominate sales in Europe and Asia specifically. Better pricing and a steady stream of smart console bundles have kept the console afloat.
July marks the latter half of the year. From this month on, video game developers and video game enthusiasts are focusing on the fall and winter months when new Xbox, PC and PS4 games should start to surface again. It's from September to November that we see high-profile releases from developers like Activision, Ubisoft and Electronic Arts. It's also in that time frame that we expect new exclusive games to arrive as convincing reasons for upgrading.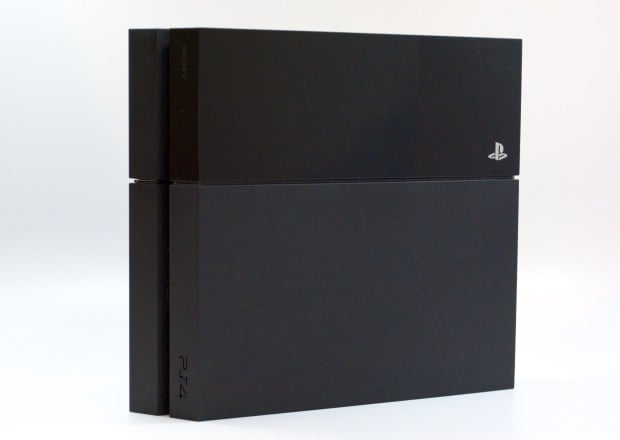 The first half of 2015 might have been stuffed with PS4 games to play, but the latter half of this year is looking pretty light. Uncharted 4: A Thief's End has been delayed, pushed into 2016 because of quality concerns, it seems. By comparison, the Xbox One has a trifecta of titles, with Rise of the Tomb Raider, Forza Motorsport 6 and Halo 5: Guardians all coming this holiday season.
To fill in this gap Sony is working directly with third-party developers to get exclusive content for their PS4 games. This means that even if a game is available on the Xbox One, users who purchase the PS4 version are getting a slightly better deal for the same price. Here are 5 great PS4 games still coming in 2015. All of them aren't necessarily exclusive PS4 games, but each has something to offer on the PS4 that isn't available in Microsoft's ecosystem.
2015 PS4 Games – Destiny The Taken King
For months video game developer Bungie and publisher Activision made it clear that they were into Destiny for the long haul. Shortly before the E3 2015 gaming trade show in June the two confirmed that this meant Destiny wouldn't adhere to the same life-cycle as typical games. Coming a year after its original launch, Destiny The Taken King is a massive expansion pack. Costing $40 digitally, it'll add new weapons, new classes and new powers to the already established Destiny universe. What's more, players will get new maps and new story-related missions to experience.
Read: Spectacular Destiny The Taken King PS4 Bundle Revealed
Destiny The Taken King belongs in this PS4 games round-up because anyone who purchases it for PlayStation beginning September 15th gets an exclusive Echo Chamber co-operative multiplayer mission, the Sector 618 multiplayer map and one of three legendary gear sets depending on what type of Guardian character they've created.
2015 PS4 Games – Tearaway Unfolded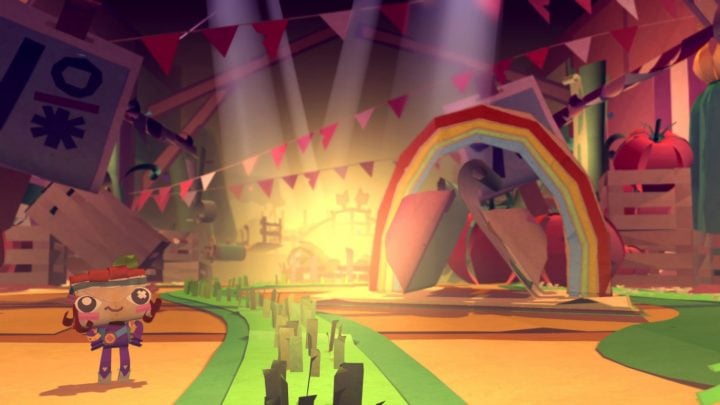 Tearaway Unfolded is neither an all-new title nor an expected PS4 blockbuster game. Instead, it's an example of the growing number of games fit somewhere in between being a smaller title with a big enough fan base to support its launch on another system. (Tearaway was previously available on Sony's PS Vita handheld console.)
Costing $39.99, Tearaway Unfolded will take the third-person platformer characteristics of the original game and push graphics and performance further. Buyers can expect better graphics plus and altered story from the original. In the game you play as one of two paper characters trying to deliver a message.
Tearaway Unfolded For PS4 launches on September 8th for the PS4. It's not high on the exposure scale yet, but it's expected to be the biggest release of the smaller PS4 games coming this year.
2015 PS4 Games – Call of Duty Black Ops 3
Call of Duty Black Ops 3 would normally not belong in a round-up of PS4 games. It's the furthest thing away from a PS4 exclusive. The enormously successful franchise has past iterations on both the Xbox 360 and PS3. The Xbox One is getting its own copy of Call of Duty Black Ops 3. At E3 2015 Sony revealed that the promotional agreement Microsoft and publisher Activision had for years now was over. In fact, the company declared that "PlayStation is the new home of Call of Duty."
Read: Call of Duty Black Ops 3 Impressions: Big Maps, Mobility
Call of Duty Black Ops 3's multiplayer beta kicks off the summer on the PS4. What's more, downloadable content and map pack updates will come to the PS4 version of Call of Duty Black Ops 3 a month before it arrives on Microsoft's console. That's roughly the same deal that Microsoft used to thwart the PlayStation all these years. Call of Duty Black Ops 3 arrives on November 6th for the PS4.
2015 PS4 Games – Uncharted: The Nathan Drake Collection
Uncharted: A Thief's End isn't one of the PS4 games coming this year, but that doesn't mean that there isn't a game in the series on the way. Earlier this year Sony announced Uncharted: The Nathan Drake Collection.
Read: Uncharted The Nathan Drake Collection Leaks Ahead of E3 2015
Launching October 9th, Uncharted: The Nathan Drake Collection is exactly what its name suggests that it is. Sony is adding more trophies, better graphics and a special photo mode to Uncharted: Drake's Fortune, Uncharted 2: Among Thieves and Uncharted 3: Drake's Deception. Besides, exclusive weapons and character skins, anyone who pre-orders gets access to the Uncharted 4 multiplayer beta.
2015 PS4 Games – Star Wars Battlefront
Finally there's Star Wars Battlefront from video game developer DICE and Electronic Arts. Star Wars Battlefront is a sandbox multiplayer shooter. Gamers play as a member of the Rebel Alliance or the Galactic Empire dropped into a huge war zone. Everything from AT-AT walkers to attack fighters are featured.
Read: Sneaky New Star Wars Battlefront Leaks Tell All
Sony has a deal with Electronic Arts for Star Wars Battlefront too. It's hard to imagine that the two companies wont unveil exclusive content ahead its November 17th release when you consider Sony has done that with all other PS4 games it partners with.
Good luck with your PS4 games purchases this year. There'll be plenty to play.

This article may contain affiliate links. Click here for more details.