The 5 Best Sprint Smartphones [July, 2013]
Samsung Galaxy Note 2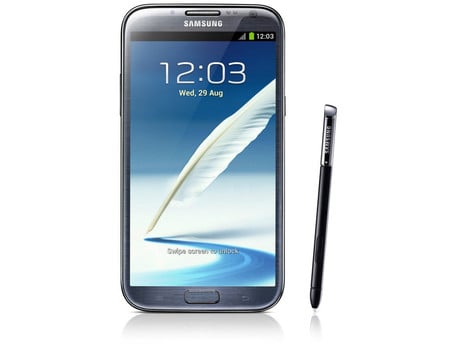 The Samsung Galaxy Note 2, despite rumors of a Galaxy Note 3, remains one of the best options on Sprint's 4G LTE network.
Read: Samsung Galaxy Note 2 Review.
Sprint's Galaxy Note 2 has been a stalwart on this list and it will likely remain here thanks to its still powerful hardware and software and some updates that should garner some fantastic features in the future.
Among those are software features from the Galaxy S4 and Galaxy Note 3 which should arrive in updates sometime in the months ahead.
It also helps that the Galaxy Note 2 is much cheaper than it once was.

This article may contain affiliate links. Click here for more details.