The 7.85″ iPad is Real, In Apple's Labs
Apple has a 7.85-inch iPad hidden away in secret labs at the Cupertino headquarters.
John Gruber, of DaringFireball, shared new information about the oft rumored iPad Mini during The Talk Show Podcast with Dan Benjamin as reported by the TechBlock.
Gruber says that numerous sources confirm that Apple is playing around with the size of the iPad.
Gruber doesn't say that Apple will release a smaller iPad, but he is sure that Apple has an iPad Mini in the lab. Listen in at the 1:19 mark to hear the discussion.
Well, I don't know. What I do know is that they have one in the lab…a 7.85 inch iPad that runs at 1024×768… it's just like the 9.7″ iPad shrunk down a little bit. Apps wouldn't need to be recompiled or redesigned to work optimally on it. It's just the iPad smaller.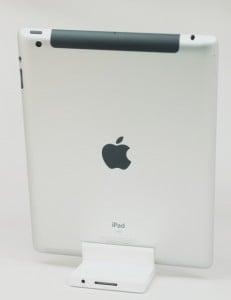 The resolution of a smaller iPad is important. Rumors have cited new resolutions for a smaller iPad, which could cause app scaling problems, but a smaller iPad with a 1024 x 768 resolution display would avoid that problem, though developers would need to make sure app interfaces worked well on a third screen size.
Internal prototyping at Apple could fuel rumors of a 5-inch and a 7-inch iPad as much as by rumors within Chinese manufacturing companies.
Gene Munster of Piper Jaffray expects that Apple will release a smaller 7-inch iPad at a $300 based on his observations of Apple, the tablet market and Chinese supply chains.
John Gruber is very connected with Apple insiders and is often dead-on with Apple rumors.
The existence of a 7.85″ iPad in an Apple lab doesn't mean that Apple will ever release a smaller iPad. Apple and other technology companies work on countless new devices in labs that never make it to the public. Even the rumblings in Chinese supply chains don't mean that Apple will produce a smaller cheaper iPad.
A smaller iPad makes sense for many reasons, and it should come as no surprise that Apple is experimenting with the size of the iPad.

As an Amazon Associate I earn from qualifying purchases.