The App-ification of Software Prices: Why Prices Are On the Decline
Is the move to an App Store model bringing prices of software way down? It would seem so based on the prices of some key pieces of software as they are placed in the Mac App Store.
When Apple released its own Mac App Store for Mac OS X, they included a high-end image editing and organizing program called Aperture. If you buy this program at a regular Apple Store in the mall or at their online store it costs $199 (see below). You'd be a fool to do so. In the Mac App Store it is just $79.99 (see above).
That is a significant discount. Another example is the iWork 09 office suite. Online or in the Apple Store it is $79. In the Mac App Store each of the three programs in the suite is just $19.99 each or about $60 total.
It isn't just Apple that is slashing prices for placement in the Mac App Store. A popular image editor for Mac is Pixelmator. It is a $60 program, but when it first opened in the Mac App Store they cut the price to $30 and made a killing at half the regular price. It is now back up to the pre-sale price of $59.99.
With the iOS and Android Marketplace pushing free apps or others for just $.99 to $4.99 for "expensive" apps, it seems that computer software prices have dropped. When I look around the Mac App Store or the software aisle at an electronics store and see programs for $40 or more, I cringe. I've always been a cheapskate, and the $1-$5 apps have made this worse. There are expensive apps in the Mac App Store (and the other app stores) but pricey apps are increasingly rare.
The economics lesson most of us received in social studies class said that you can make more money by selling products for less. Developers have to find that sweet spot where they can cut the cost to drive up sales without eating away at profits to a point where they are just giving away their apps. That is why you see prices fluctuate like the case of Pixelmator.
With the announcement of Apple's flagship video editor, Final Cut Pro X, coming to the Mac App Store in June for $299, one is tempted to say this is further evidence of the trend. It is actually evidence of a related trend by Apple. Their new strategy is divide and conquer where they unbundle application suites and sell them in their own Mac App Store for a slightly less total cost.
There are three examples of the divide and conquer strategy from Apple. First, is iWork. The three apps are $60 total versus $80 online or at the Apple Store. Unbundling means they will still sell the group of apps to those who want all three, but now they will add customers who would not buy the suite but will buy just one or two for $20 each. You have a net total gain for Apple.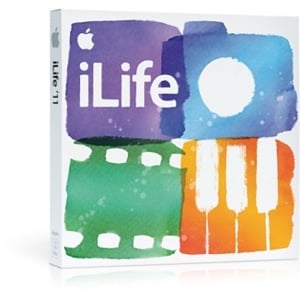 Another example is iLife '11. Bundled, you pay $49.99 for iPhoto, iMovie, GarageBand, iWeb and iDVD. New Macs already have the suite, but those purachased before its release have to upgrade. Some people wll buy all three four $45 and upgrade iDVD and iWeb with Software Update in the OS. Apple gets the same number of sales of the bundle, but adds those who won't pay for the bundle but are willing to drop $15 for just one or two of them in the Mac App Store. They save money and Apple has another total net gain.
This brings us to Final Cut Studio, which like iLife or iWork is a suite. It is made up of powerful creativity software centered around video and movie making. For $999 you get Final Cut Pro 7, Motion 4 for graphics and animation, Soundtrack Pro 3 for audio editing, Color 1.5 for fixing color and a few more. Apple announced Final Cut Pro X for only $299 when purchased in the Mac App Store when it is released in June.
Is this the first step in the unbundling of Final Cut Studio? I think so. And you will likely see some updated versions of the other applications in the next couple of months. Eventually they will all show up in the Mac App Store each for less than the $299 Final Cut Pro X. The total of all of them together will likely be about $100 less than the full Final Cut Studio is together right now. As a result Apple will still sell a lot of bundles, but will add more money to their bottom line as people buy the unbundled programs not needing the whole suite.
This is a great trend for Mac users. Let's hope that companies like Microsoft and Adobe get on board. I'd love to buy Word for $79, Numbers for $14.99, Keynote for $14.99, Photoshop for $189 and maybe Acrobat for $69 in the Mac App Store. It would save me a lot of money and probably make them a lot more money. When Windows 8 finally launches with its own built-in app store, Microsoft should take notes and learn from Apple's success.
Adobe has offered one alternative to high priced software with the announcement of a rental model for Adobe CS 5.5 coming soon. With software prices declining in the App Store model, their $1300 for the Design Standard version of their suite is looking awfully expensive. Does $59/month sound better? Sure does! That would be the monthly fee if you chose to take advantage of the new payment model.
Adobe's model isn't going to work though. They will still sell to regular customers who see the $1300 price tag as a necessary business expense for their work. Some might try out the program in the rental model for a short term. But after twenty-two months you would have paid more than the total cost and most people don't pay $1300 each time they buy the software. They pay the first time and then upgrade for $500. That is less than ten months of rental. Adobe needs to try again if it is going to compete in the app-ificcation of software prices. Maybe their new iPad version of Photoshop recently demonstrated will help.

As an Amazon Associate I earn from qualifying purchases.