The Best Apple TV Apps of 2015
At the end of every year, Apple puts together a list for each of its platforms of what it considers to be the best apps of the year. This year, for the first time, we get to see Apple put out a list for their Apple TV.
Despite only being on the market for about a month and a half, Apple likely wanted to drum up extra publicity for its fledgling platform. According to Apple SVP Eddy Cue, there are a little over 2000 apps in the App Store that work with the Apple TV – many of those aren't TV-only apps, of course; there are a number of apps whose developers extended to the Apple TV instead of creating a whole new title.
That means that when you log into the new Apple TV for the first time with your iTunes account, you might find that you own a number of apps already – without having to purchase anything new.
Apple published twelve different apps in all as rating their coveted Best Apple TV Apps of 2015 title: six of them are more general apps, and the other six are games. Mr. Cue noted that about half of the new Apple TV customers are upgrades from previous generation devices, while the other half are new to the Apple TV world. In addition to noting the popularity of the system for casual games, he suggested that some of the political candidates would do well to launch an Apple TV app.
Is that a smart political move, or just savvy marketing on the part of one of Apple's most senior executives? We'll leave that up to you. Here's the full list of apps – again, these are the best Apple TV apps as determined by Apple, not us – they tend to base the rankings on which apps take advantage of the system's capabilities, which apps, best exemplify Apple's design guidelines, which apps become surprise hits, and simply which apps their editors think are the coolest.
If you take a look at the ten apps on the best-of list, you'll quickly notice there's more than a few streaming video apps. A bonus to the new tvOS software that powers the Apple TV is that it allows third party developers to more quickly iterate on their software – and bring it in line with the UIs they design on other platforms. This is especially relevant with Netflix's new Apple TV app.
The 20 Best Apple TV Apps of 2015 (as determined by Apple)

The Ten Best Apple TV Apps (not including games)
HBO Now – iTunes link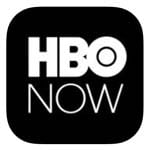 HBO Now offers Apple TV owners the ability to stream HBO content directly on their TVs without having to go through Airplay first. It's only recently that the premium cable channels brought their content to the various digital platforms without the need for a cable subscription.
The HBO Now app is free of charge, and comes with a 30-day free trial, but after that you'll need to start shelling out $14.99 per month. That's cheaper than some cable companies charge for the movie channel, and you get the bonus of not having to pay for the rest of the cable packages you might not want.
Currently, HBO Now is only available on iOS devices while they're physically within the United States.
Zova – Personal Trainer – iTunes link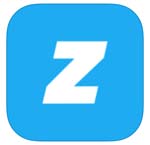 Zova offers users access to a number of workouts ranging from three to thirty minutes in length. By installing it on your Apple TV, you can gain access to a number of workouts on demand, without the need to run to the gym – and for the most part, they're much easier to follow on a big television screen, as opposed to a smaller phone display.
Users can focus on their particular needs – strength, cardio, flexibility, yoga – you name it. If you've also purchased or otherwise received an Apple Watch, you can use Zova on there, too. Your heartrate will then be displayed on your television in real time, as you work out, and activity in Zova will count towards your Apple Watch's daily activity requirements.
The Zova app is free and comes with some content you don't need to pay for. There are premium accounts that come with extra content, customized fitness plans, and more. You can subscribe for $9.99 per month (currently $7.99/mo at the time of writing, with a three-month plan for $12.99).
Kitchen Stories – iTunes link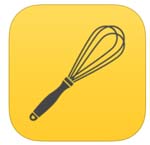 If there's anything that should worry traditional television operators, apps like this should should scare the heck out of Food Network. German startup Kitchen Stories puts recipes and other food content right on your television.
There are thousands of recipes available, in categories like 20 Minute Dishes, Pasta, etc. You get free HD videos showing how to make the recipes, and you can upload your own content to share as part of social network that combines cooking blogs with pinterest. It's a pretty tightly integrated experience, and it's very polished. It's also all free – we're not sure how they make money, but we're happy to enjoy the experience while it lasts.
Netflix – iTunes link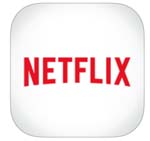 Netflix needs no explanation – it's simply the world's largest streaming video service, responsible for a huge percentage of peak internet traffic (especially here in North America). The new Apple TV app brings their offering in line with the rest of their user interfaces across the web and other devices. The move has been a bit controversial to fans of the older Apple TV design, but it does provide a more consistent experience, not to mention vastly superior scrubbing options.
Airbnb – iTunes link

One of the fabled unicorn startups – a tech company that reaches and surpasses the magical billion dollar valuation – Airbnb lets you rent out rooms in your house to everyday people, like a cross between hotels and the bed and breakfasts that gave the app its name.
The new Apple TV app lets you browse listings in HD on your television screen, which is nice if you're planning a getaway for more than just yourself – your spouse or fellow travelers can watch along with you and help pick out where you're going to stay. You might be surprised at the idea of booking a trip as some sort of relaxing TV activity, but experts say that the average traveler visits nearly 40 websites on the way to planning a trip – if you can make it fun, like Airbnb, you're probably going to keep a user's business. Airbnb is free to use, but you will, unsurprisingly, have to shell out to actually book a trip.
Showtime – iTunes link

Much like HBO Now, the Showtime Apple TV app provides customers with access to the complete seasonal content of the Showtime network, including live streaming the station – exactly as if you were a cable subscriber.
The userbase doesn't seem to agree with Apple's assessment in this instant, however, with dozens of complains – some specifically about the Apple TV experience – flooding the reviews on the iTunes app store page. The app itself is free, but you'll need to pay $10.99 a month to actually access any of the content.
Storehouse – iTunes link

Storehouse lets you combine pictures from your Camera Roll, Dropbox, Flickr, or Instagram into a gorgeous layout, with room for you to add captions, stories, and more. You can add up to fifty photos and videos to every page you create; it's a fun way to share specific memories of an event, rather than simply leaving them spread across various social media profiles.
Once your page is set up, it stays private until you share it with your friends – which you can do via e-mail, SMS, or iMessage. You can also open it up more publicly by embedding into a blog or sharing on Facebook. You can also invite friends to share their photos and create a communal story.
In all, the Apple TV app makes for a much more pleasurable photo sharing experience than seeing your aunt's vacation photos from last summer, and it's free to use.
Hulu – iTunes link

Hulu's app for the Apple TV lets Hulu Plus subscribers – and only Hulu Plus subscribers (if you're a fan of using the free website, you're out of luck here) – access the site's content on their televisions. Like the other apps, this one is free to download, but you'll need to be a paid subscriber to do much.
It costs $7.99 per month to subscribe to one of Hulu's plans that features limited commercials, and $13.99 to subscribe to their No Commercials plan, which removes all commercials from the streaming content (although some popular shows still mandate a single commercial at the beginning and end of the episodes).
Take note, however, that if you subscribe to Hulu Plus on the website, it will only cost $11.99 per month, as Hulu isn't required to pay Apple 30% from users who sign up on the website. So if you want to watch Hulu on your Apple TV, do not sign up in the app or on your iPhone – log onto the website and save $24 a year.
Sago Mini Fairy Tales TV – iTunes link

This special app brings the Sago Mini Fairy Tales stories to the Apple TV. Designed for toddlers, you can move the characters around and find all sorts of fun animations – which the developers suggests you can then make up stories to go along with. Unlike some of the other apps available, Sago Mini Fairy Tales TV is its own app, and not part of the similar apps available for the iPhone and iPad. Designed to win over parents' trust, this app features no in-app purchases or third party advertising, so you don't need to worry about your child being exposed to unsavory content or accidentally ringing up hundreds in credit card charges.
Playkids – iTunes link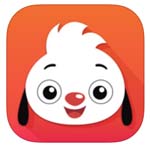 A super popular kids app on the other Apple devices, playkids presents hundreds of preschool-oriented games, cartoons, puzzles, animations, and more (including popular figures like Caillou, Daniel the Tiger, The Wiggles, et al). Designed to help kids achieve developmental milestones, playkids can help your kid with hand-eye coordination, work on memory skills, develop logic – it manages to be both educational and entertaining. It also comes with an Apple Watch app that lets you send messages to your kids, like hugs, reminders to brush their teeth, etc, as well as providing you with a summary of how much time is spent in the app.
The app is free, and comes with some free content, but Playkids offers a subscription which gives you access to all the available content at once, as long as your subscription is active (similar to PlayStation Plus) – you can subscribe for $7 per month, $40 for six months, or $70 for a full year.
The Ten Best Apple TV Games
Rayman Adventures – iTunes link
This update brings the beloved PlayStation character to your Apple TV. It's a free-to-play app that splits gameplay between action, where you might go on an epic quest, and exploration / collection, where you seek out the Incrediballs, grow tall trees, and make music. Rated 4+, this app is free to download but makes money via extreme in-app purchases, so take care: you can download extra gems to unlock more gameplay at costs of up to a stunning $90.
Lumino City – iTunes link

Lumino City is a wonderful little point-and-click adventure that brings to mind classic games like the King's Quest series of the late 80s and early 90s. Of course, those games couldn't hold a candle to the wonderfully drawn visuals of Lumino City, where you play a young girl on the search for her grandfather. This game nails the atmosphere, with wonderful visuals, music, and humor, and its 4+ rating means it's approachable to anyone between the ages of 4 and 104. Definitely recommended, and well worth the $4.99 price of admission.
Beat Sports – iTunes link (link goes to the remote app for the iPhone)

Beat Sports – this game feels awfully familiar, and for good reason. It's basically a modern redo of Wii Sports, and everything that made the Wii a fun party system applies here. This ball game  uses motion and rhythm to control your characters, where you play various sports against cartoon aliens against fun space backgrounds.
The app costs $10 on the Apple TV, and is only available on the Apple TV – it's the first of what will likely be a long list of exclusives. Compared to traditional consoles, developing for the Apple TV is vastly cheaper, and the sorts of family-friendly party games that used to live on the Wii and Wii U will likely migrate over to the Apple TV. Beat Sports is designed to use the motion sensing Remote control that accompanies the device, but supports up to three more players with the free remote app for iPhones and iPod Touches. It's rated at 4+.
Skylanders SuperChargers – iTunes link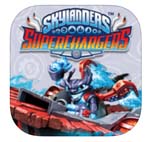 If you're a parent, you're probably familiar with the money-making Skylanders franchise, and if you aren't familar, well, I'm sorry for your wallet. This is a video game series designed to sell toys, and it does so extremely well. The SuperChargers game for Apple TV is a kind of role-playing game where much of the action is completed through driving various unlockable cars.
You can pay to unlock individual tracks and vehicles for prices between $2.99 and $12.99, or just pony up $39.99 to unlock all of the game's content. It's rated 9+ for cartoon violence.
Guitar Hero Live – iTunes link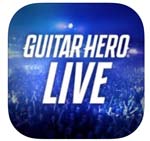 Guitar Hero is back, and it's now available for mobile. You can play along with two included songs for free, after which you have to shell out – either $50 if you're playing all digital (which I have to say is not that fun without a guitar) or closer to $70 if you pick up the guitar controller designed to plug into your iOS device.
Either package gets you access to nearly fifty songs, but unlike the console versions, in which you could unlock new songs by leveling up with coins in game, the new iOS versions require an as-yet-unavailable subscription model. It's rated 9+ for mild profanity.
Beneath the Lighthouse TV – iTunes link (iPhone version)
Beneath the Lighthouse is free to download on your iPhone with a limited experience, or you can pay $3.99 to unlock the full game – it's $3.99 from the start on the Apple TV, and worth it. You can enjoy the really well done artwork as you search to uncover the mystery of why the lighthouse has gone dark. It's rated 9+ for mild cartoon violence.
Octodad: Dadliest Catch – iTunes link
This weird little game puts you in the role of Octodad, an octopus just trying to make it as a human dad without getting caught. Life's hard when you've got tentacles instead of arms and legs; this quirky title captured the imagination of the internet which it launch on Steam some time ago; the well-reviewed iOS version is $4.99 and rated 9+ for mild cartoon violence.
Crossy Road – Endless Arcade Hopper – iTunes link
Have you ever played the often-infuriating Frogger, where you guide a small frog across a series
 of irrationally complex paths, trying to make it home without getting squashed, eaten, drowned…you get the idea? Then you know just how to play Crossy Road, only here, the challenge never ends. The game is free to play and supports multiplayer, but extra characters and gameplay will require in-app purchases of between $0.99 and $2.99. Rated 9+ for mild cartoon violence.
Transistor – iTunes link
Transistor is a stunning game from the creators of Bastion. This sci-fi action RPG puts you in the shoes of a woman who seems to have lost her memory. Fortunately, your talking sword of unknown provenance is here to help guide your hand. Another title first available on PC, it shines on platforms like the Apple TV, and at $9.99, is another worthwhile purchase. It's rated 12+ for mild profanity and mild realistic violence.
Just Dance Now – iTunes link (iPhone version)
Just Dance Now brings the hit console dance game to your Apple TV, and it's not much changed –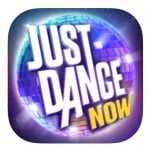 hold your Apple TV remote control or iPhone in hand and dance along with the characters on the screen to some of today's hottest music. The game is free to download, but dangerous – as you'll soon want to buy every new song to dance with. Individual songs may only cost a dollar or two, and you can buy them to unlock permanently, or you can subscribe to the full game for various timeframes – which costs between $3.99 and $39.99, depending. If you don't care to spend anything, you can still watch a 30-second ad before each song and enjoy the game for free. It's rated 4+.