The Best iPad and iPad 2 Apps [May 2011]
Are you looking for some amazing new iPad and iPad 2 apps? We've collected our favorite apps for May 2011 which you need to have on your iPad. These apps will help you stay on task, relax, take photos and stay in the know. Some of these apps are new, while others are old favorites that we can't live without.
Still on the fence about the iPad or iPad 2? Check out the fun things you can do with the tablet and then be sure to read our iPad 2 review to see how the iPad 2 measures up.
Productivity
Wunderlist – FREE
Wunderlist is a beautiful and very functional to do list that offers simple list style to do management, but also can handle some advanced features such as what's due today, starred items and multiple lists. Wunderlist automatically syncs between the web and your other devices which allows you to have it on hand wherever you are. The app earns a spot because the Wunderlist service gets task management right in our opinion.
The Wunderlist app is free and comes with apps for the iPhone, iPad, Android, Mac, Windows and the web. Tasks sync between the devices automatically with your username and password, there's no backend setup.
NoteTaker HD 5 – $4.99
NoteTaker HD is one of our favorite note taking apps. This note taking tool has a wide range of options which earn it a top spot including the ability to use your own backgrounds, palm rejection and support for the HDMI adapter which allows you to use this as a digital whiteboard if you have a projector or HDTV nearby.
Ultimately inking on the iPad comes down to personal preference, but right now NoteTaker HD 5 takes a top spot on our tablet.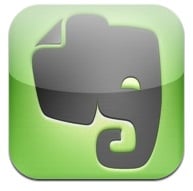 Evernote – FREE
Like having an extra brain, Evernote is the perfect app for keeping track of information on every platform you might ever use. It syncs your notes and organizes them by tags, folders and date. You can save things like pictures, audio, and notes. We use it as a portable scanner and record meetings while taking notes. If someone hands you a meeting handout, just snap a shot with the iPad 2 camera and save it in the note file. There are other apps that work with Evernote extending the services functionality too.
Games
NBA JAM HD – $9.99
NBA JAM is back Baby! If you were a fan of the NBA JAM series on Super Nintendo and Sega Genesis then you will love this faithful transition which brings along all the things you loved about the original. Crazy Announcer, Check. Huge Dunks, Check. BackBoard Breaking and Big Head Mode, Check. Classic 2 v. 2 mode with pushing and goaltending, Check.
In short, NBA JAM is worth the $10 and delivers a fun and easy to play NBA JAM experience on the iPad's touchscreen.
RealRacing HD – $6.99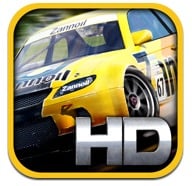 This is one of the most enjoyable racing sim games on the iPad. It makes use of the accelerometer and the gyroscope if you have an iPad 2 giving you accurate steering.
The races are as easy or hard as you want them to be and the career mode allows you to progress in your skill.
Entertainment
IMDb – FREE
If you have ever been watching a movie and wondered where you've seen that guy playing the hero, this is the app for you. It settles a lot of arguments about whether that's the lady who was in that movie we saw last week or not.
It also gives you info about films, TV shows and just about every actor who has ever starred in either one. You can also rate shows and movies, get local TV listings and show times, and find out who won best actor in 1987.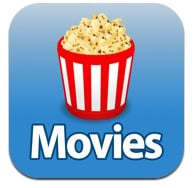 Movies by Flixster with Rotten Tomatoes – FREE
We love Flixster because it not only tells you about what movies are coming out this week and in the coming weeks, but it also gives Rotten Tomatoes ratings. You can learn about DVD releases and read reviews. Link it with social media accounts to share about your favorite flicks or even those you hated.
If you like to view trailers Flixster has them. You can also go back to past movies just in case you are trying to decide what to stream instantly on Netflix or Amazon.
MLB At Bat 11 – $14.99
For baseball fans, MLB at Bat 11 (a past Notebooks.com iPad App of the Week) is the best way to enjoy games if you are out of the market of your favorite team or cannot be near a TV or radio but have Internet access. The live video streaming costs extra, but there are audio feeds, stats, and news for the diehard fan.
This app is also the gold standard for how an official pro sports app should work.  The only thing close in any major sport is the Major League Soccer app.
News
Zite – Free
Zite is essentially a magazine version of Pandora. You choose your topics and can connect to sources like Google Reader, Facebook and Twitter as well. Zite pulls in related items and organizes the stories by topic so that you can catch up on news and topics you care about in a beautiful and fun interface. The Zite app makes it easy to read your news and share it with others. We only wish it had a send to Evernote button!
Zite is like Pandora because you can tell the app if you like a source, a topic or even an author to see more or less of that specific type of news or stories from that writer. Zite is our preferred way to get a good look at the news of the day.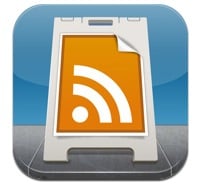 NewsRack – $4.99
For RSS addicts, the two best apps are Flipboard and Newsrack. If you are like us and prefer the text based news app, then this is it. It syncs with Google Reader and does a great job of presenting either the text only version of an article or letting you access the full article as it looks on the web site. You can also have a hybrid of text with graphics but with the ads removed. It is a past Notebooks.com iPad App of the Week.
https://www.youtube.com/watch?v=1WaGbwWArhc&feature=player_embedded
Photography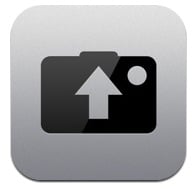 QuickShot – $.99
Taking pictures with the iPad 2 is fine, but getting those photos off the iPad is not the easiest thing. Apply may not have give us a good way to do this, but QuickShot with DropBox does. You take a picture and then it uploads to your DropBox online storage automatically, so long as you have Internet access. If not it will do so the next time the app is open and the iPad 2 is connected. It now will also upload photos in your camera roll so you don't even have to take the pictures with the app. This was a recent Notebooks.com iPad App of the Week.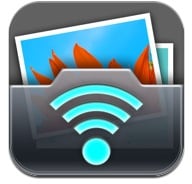 PhotoSync – $1.99
PhotoSync is another app that lets you offload your pictures. Unlike QuickShot it goes directly to the computer, another iPad or an iPhone. The computer has to be running a small piece of software. To work with another iOS device the app must be installed. A third way to get the pictures synced is to access the app via a web browser. The two devices have to be on the same network to work. It syncs selected pictures or all photos since the last sync. It was also a past Notebooks.com iPad App of the Week.
Social Networking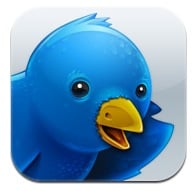 Twitteriffic – FREE
This is one of the best looking Twitter clients fo the iPad. We like it because it is stable, easy to use, and with an in app upgrade you an manage more than one account. It has all the features you would want and presents them in the best interface of all the Twitter apps we have used.
If you use Twitter on the iPad, you need to try out Twitterific.
Friendly – Free
Friendly is like the long lost friend of the iPad, which reconnects on Facebook. This free app delivers a tablet friendly Facebook interface which gives you newsfeeds, photos, notifications and more. You may even prefer this streamlined version of Facebook to the website you see on your computer.
If you have been using the Facebook website on your iPad, you need to download Friendly today. It's a night and day improvement.
Utilities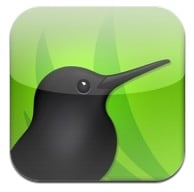 SugarSync – FREE
The SugarSync service is a great backup and syncing tool. This is the client that works with the service. It has a file viewer built into the app so you can not only access your office docs, pictures, and PDFs, but you can also read and view them. If you sync your MP3 files, you can play those better than you can with the new Amazon Cloud Player service.
SugarSync includes 5GB of free storage, but can go higher with subscription plans or through referrals. Check out our recent Sugar Sync review.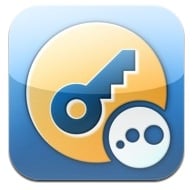 LogMeIn Ignition – $29.99
If you want to remotely access your computer, this is the best app! It is not the cheapest, but in this category you get what you pay for. The app is simple to use, allows you to transfer files between your computer and the iPad and is absolutely the simplest remote access and control on the iPad.
We liked it so much we chose it as a past Notebooks.com iPad App of the Week.
https://www.youtube.com/watch?v=NXSEvaSkVGo&feature=player_embedded
Kevin Purcell and Josh Smith contributed to this list.

As an Amazon Associate I earn from qualifying purchases.