The Best iPad Pro Accessories for the 10-inch iPad Pro
There's an all-new iPad Pro, and an all-new market for iPad Pro accessories. We dig in to the sea of peripherals and go hands on to separate the wheat from the chaff. Here's our list of the best iPad Pro accessories for the new 10-inch iPad Pro.
Whenever a friend or loved one gets a new Apple product and asks for help picking out accessories, it's easy to tell them just to go buy whatever Apple makes. That's because you're basically guaranteed to get a something that looks nice, has acceptable build quality, and fits the device you're trying to accessorize.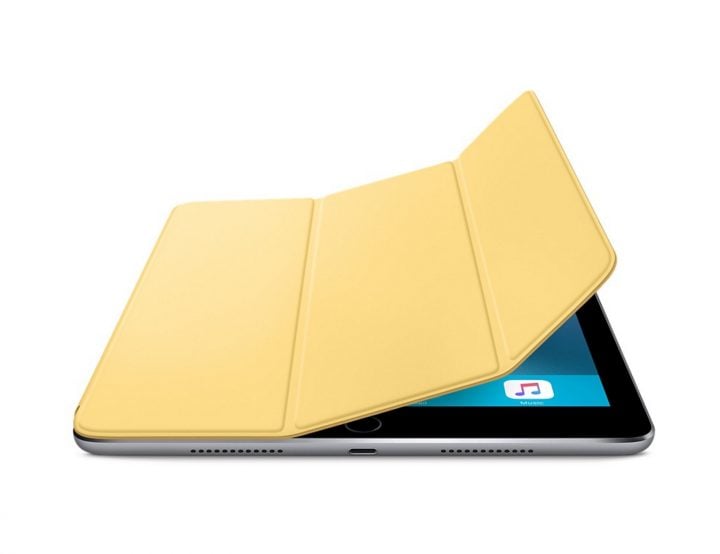 For the most part, that holds true even today. With the iPad Pro, however, there are a number of opportunities that Apple has either missed, or just doesn't seem to care about. Looking for something to protect your Apple Pencil? Nope. What about a case that supports both the iPad Pro and your stylus? Nada. What about an iPad stand, does Apple make something like that? Not yet, and given the acclaim their retail stores get, it almost feels surprising.
Best iPad Pro Cases: Speck Stylefolio Pencil
Price: $60 | Buy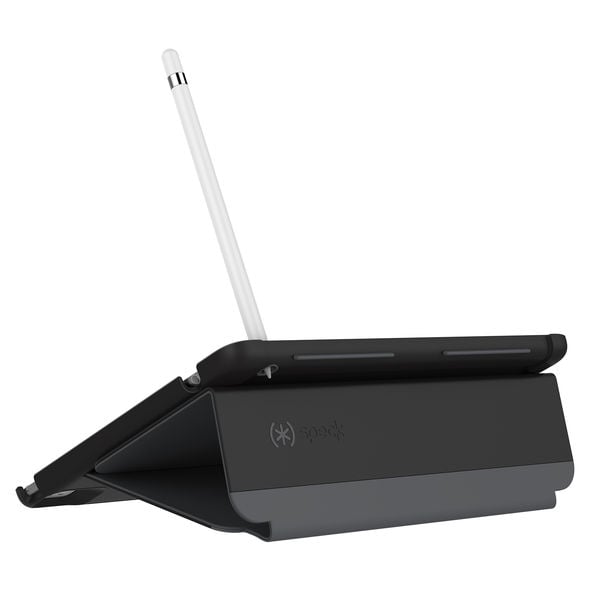 Apple has neglected to offer a product that accommodates both its iPad Pro tablets and their most popular new accessory: the Apple Pencil. Fortunately, a number of third party manufacturers have jumped at the opportunity to fill these niches; one of our favorites is Speck. The Stylefolio Pencil is a tablet case that promises to protect your new iPad Pro from damage, while providing a place for you to keep your Pencil – both when you're using the 10-inch iPad Pro, and when you aren't.
The case itself is black and grey, and is made from a high quality artificial leather product. Since it covers the accessory port, you can't use the Apple Smart Keyboard without first popping your iPad Pro out of the case. You'll be able to pick this case up in stores in a few weeks.
Best iPad Pro Keyboard: Apple Smart Keyboard for 9.7-inch iPad Pro
Price: $149 | Buy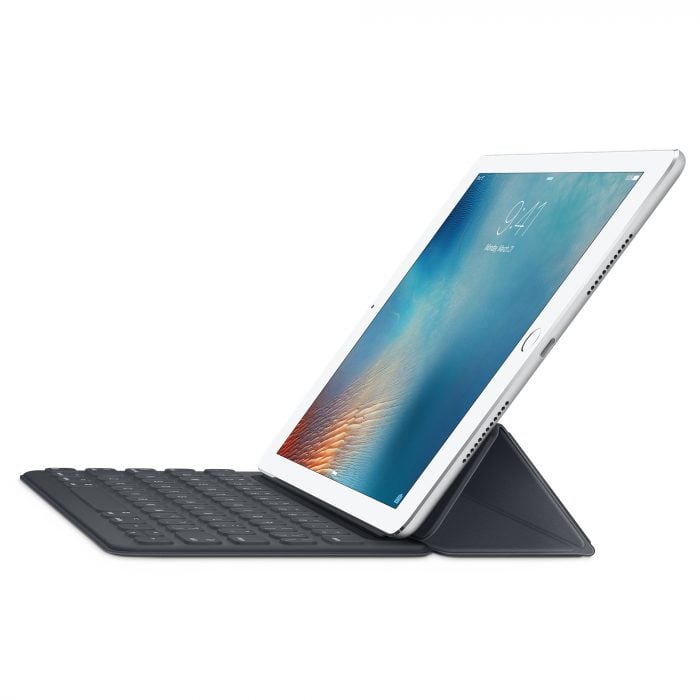 As with its 13-inch sibling, Apple made a Smart Keyboard accessory for the 10-inch iPad Pro. Reminiscent of Microsoft's covers for their convertible Surface lineup, the Apple Smart Keyboard works by connecting to the three-pin connector on the left side of your iPad Pro. That's great, since it means no lag, no pairing, no batteries, no fuss. Despite the small travel distance (that's how far you can depress a key on the keyboard before it bottoms out), the keyboard feels nice to type on.
One issue for some users, especially if you have larger hands, is that you might feel like the keyboard is a little cramped. If possible, you should definitely check out this keyboard in stores before you buy it – or order it from a site with a generous return policy.
Best iPad Pro Cases: Silicone Case for 9.7-inch iPad Pro
Price: $69 | Buy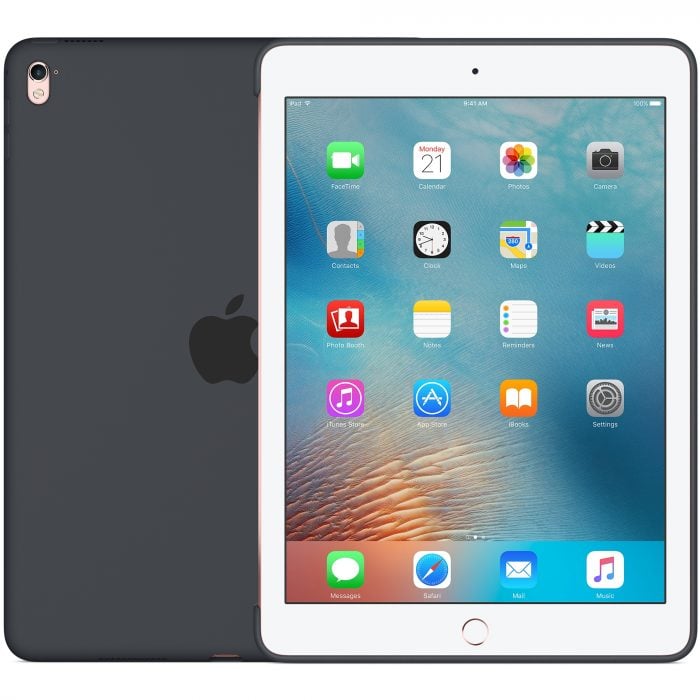 To be completely honest, this Apple Silicone Case for the iPad Pro feels overpriced in the worst Apple way. It's $70 for a silicone case – admittedly one of the best quality ones we've seen, but it's still just a silicone case. And yet, when you're looking for a case that matches your Smart Keyboard or Smart Cover, or if you're looking for a gift for someone that just bought an iPad Pro, you can't really go wrong with this one.
Best iPad Pro Cases: Smart Cover for iPad Pro
Price: $49 | Buy
Much more reasonably priced is Apple's Smart Cover for the iPad Pro. Apple introduced this line of covers way back when for the 2nd generation iPad, and it's been one of the few Apple accessories – with some minor revision – to continue selling well years later. It connects via magnets, and it's secure enough to suspend the iPad by if you lift in the air. Take it in two hands, however, and it's easily removed.
You can use the Smart Cover to prop the iPad Pro up, thanks to the folds in the plastic. Additionally, since the inside is covered in microsuede, not only does it wake your iPad Pro up and put it to sleep, but it also keeps the screen clean every time you close it. Pretty good multitasking for a tablet cover!
Best iPad Pro Stylus: Apple Pencil for iPad Pro
Price: $99 | Buy

The Apple Pencil is, without a doubt, the best stylus you can buy for an Apple product by a country mile. It's much closer in terms of design to the stylus that Microsoft includes with its Surface Pro tablets than to the capacitive styluses that have been sold to iPad users from the beginning. It's admittedly expensive, but when you consider what it does, the value is obvious.
While artists and other design-centric folk might instinctively seek out the Pencil, even the rest of us can find the utility in it – the almost lag-free writing finally makes the iPad into a fantastic paper replacement; while the Bluetooth-enabled stylus does require power, you can charge it in your iPad Pro's Lightning port.
Best Apple Pencil Dock: Apple Pencil Charging Dock
Price: $30 | Buy
Moxiware has come up with an absolutely clever little dock to charge your Apple Pencil. Available in wood and aluminum finishes, the dock provides an easy way to top up your Pencil's battery without using the admittedly silly looking way that Apple suggests. You might be surprised to find anyone selling a charging dock for just $30, but that's mostly because you bring the expensive bits: this dock is "just" a clever shape that you plug your own Lightning cable (the one that comes in your Pencil box) into it.
Best iPad Pro Headphones: Plantronics BackBeat PRO+
Price: $235 | Buy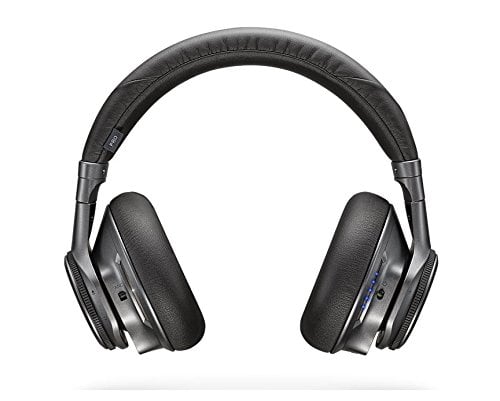 Keep your iPad on your lap and get rid of annoying headphone cords with this pair of Bluetooth headphones from Plantronics. Strictly speaking, you don't need a set of wireless headphones to effectively use your iPad Pro. But they make enjoying it a lot easier – you can sketch or take notes without a cable getting in the way, or set your iPad Pro on the table and watch a movie without disturbing others (check out our full list of the best wireless headphones here)
Additionally, you'll be set for when the iPhone 7 comes out and doesn't have a headphone cable. These cans will let you pair two devices at the same time, so you can enjoy your iPad Pro and take calls on your iPhone without having to switch the connection around. If you don't need the included USB Bluetooth dongle, you can still pick up on last year's model for just $165.
Best Apple Pencil Case: Waterfield Atelier iPad Pencil Case
Price: $29 | Buy
It seems a little silly to buy a case for the Apple Pencil, considering that, much like its namesake, you can stash it in any pocket on your jeans or in your backpack. All the same, it doesn't take much for you to lose the charging cap or damage the nib, and I can speak from experience when I say that the Pencil's thinness makes it easy to lose inside of a larger computer bag.
This leather case from Waterfield is an easy way to fix those issues. The interior is lined with suede to protect your Pencil, and a clip on the back makes it easy to secure to your bag or iPad case.
Best iPad Pro Accessories: Lightning to USB Cable (2m)
Price: $29 | Buy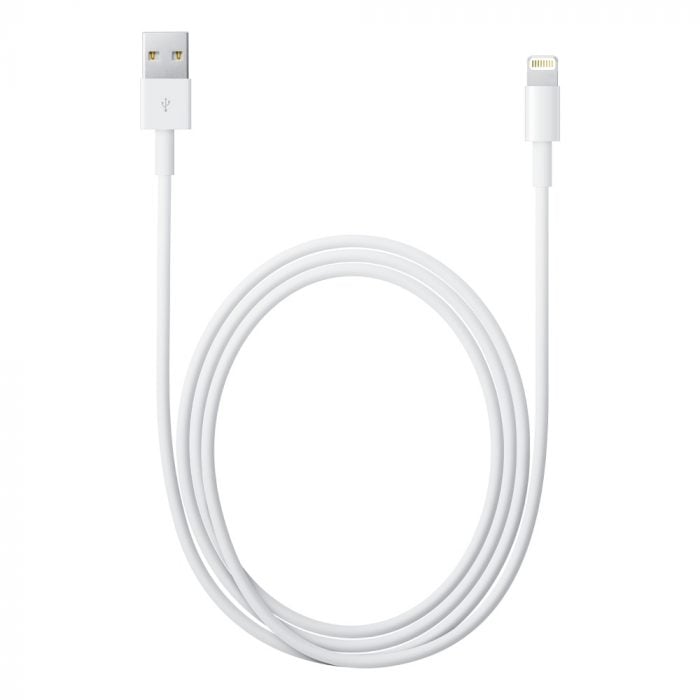 A Lighting to USB cable? Don't you already get one when you purchase the 10-inch iPad Pro? You do, but it's not as good as it could be. When Apple released the 13-inch iPad Pro late last year, one of the surprise inclusions was a 2-meter (around six and a half feet) Lightning cable. The extra length makes it easy to use the iPad while it's charging; you don't have to worry about shifting positions and yanking the charger out of the wall.
Unfortunately, when it came to the 10-inch model, Apple included the normal iPad Lightning cable, which is only 1-meter, or half the length. While it's true that this iPad charges faster, and thus might not need to charge while it's being used, it's always nice to have the option, and it's not that expensive.
Best iPad Pro Controller: SteelSeries Nimbus Wireless Gaming Controller
Price: $50 | Buy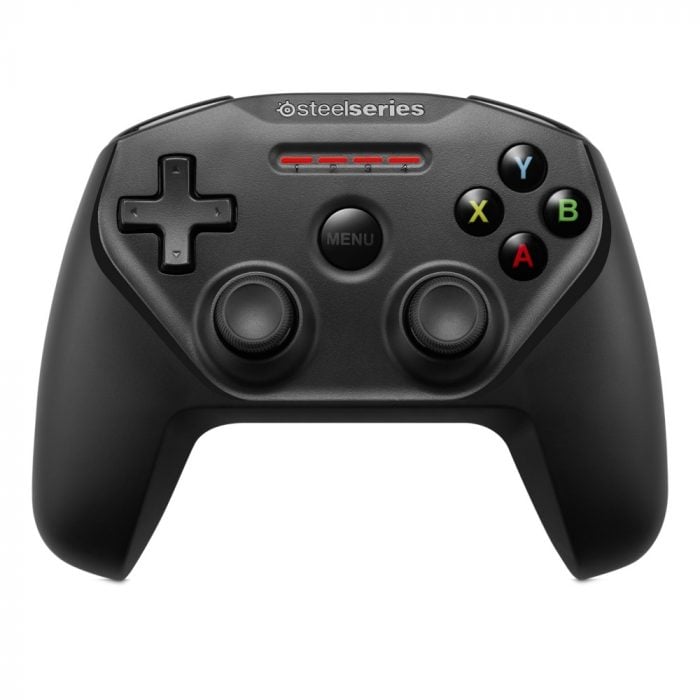 It may have Pro right in the name, but the iPad Pro isn't just for professional users; there's a lot to draw the every day Apple customer to these tablets, too. The iPad Pro has one of the best displays you'll find on any device, and the new, 4-way speakers make everything sound better. With such a great device, who could resist playing a few games?
Not only is the SteelSeries Nimbus a solid controller choice (it feels nice in the hand – not too light, and not too heavy), but it makes the iPad Pro much more fun as a gaming device; you can sit the iPad on a table (or airplane tray), and sit back to play with a controller.
Best iPad Pro Stand: Twelve South Compass 2
Price: $40 | Buy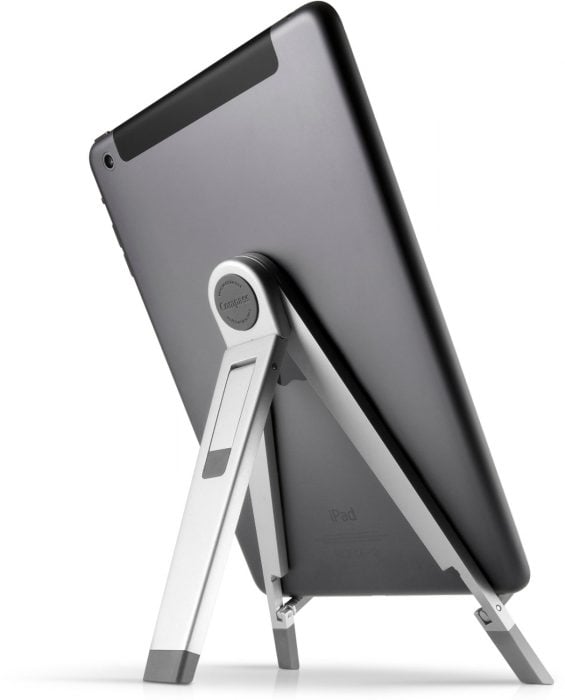 One of the most underrated accessories you can buy for the iPad is a decent stand. Many people view these tablets as single-purpose devices: you use your laptop when you can, and you use your tablet when you can't use your laptop. Sometimes it's nice to treat the iPad as more of a display, and not just a tablet – you can set it up in the kitchen and read a recipe while you cook, or you can set it up next to your "real" computer and use it as a secondary display while you work.
This Compass 2 stand from Twelve South is a superb choice: constructed from solid metal, it has excellent build quality (don't worry – the relevant parts of the stand are covered in silicone to protect your iPad Pro from getting scratched up!). You can use it in either portrait or landscape orientation.

As an Amazon Associate I earn from qualifying purchases.