The Best iPhone and iPad Photo Apps
Photographers use the iPhone and iPad to do some interesting things, from shooting snaps of the kids to creating works of art to post online or even hang in a gallery.
The old adage that says the best camera is the one you have with you may be true, but it also implied that the camera might not really be that good, but it's better than nothing. Thanks to the cameras included in the iPhone 4 and 4S, the best camera you own may also be the one in your phone, which you also will almost always have with you.
The photo apps below will help you step up from taking ordinary pictures to taking photos you can be proud to share and show. I've split them up into the various categories to help you find what you're looking for. The members of our GBM team recommend these apps. If you know of one we've missed, please let us know.
(Related: 12 iPhone Photography Accessories – Lenses, Stands, Filters and More To Enhance Your Photos)
Photo Shooting Apps
You can use the built-in camera app, but I'd bet you will get better results with the following.
Camera+ – $1.99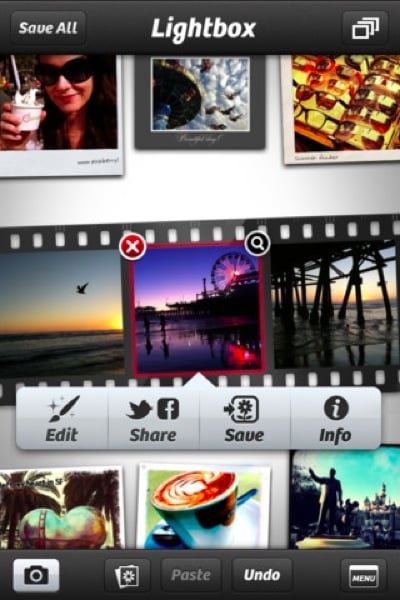 Lauded by many as the best camera app for the iPhone, Camera+ gives you some great features the built-in camera doesn't. You get scene modes, can use the gyroscope as an image stabilizer, and split exposure and focus points so you can get better shots. Add filters and some great image editing before posting online.
Pano – $1.99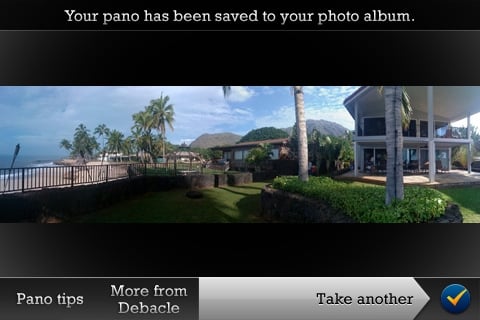 Pano is my favorite panoramic photo app. You aim and begin to shoot and after taking one shot you re-aim to take the next shot until you're done (up to 16 shots in 360 degrees). Prep it for mass appeal and send it out from within the app to various online sharing and social sites.
Photosynth – Free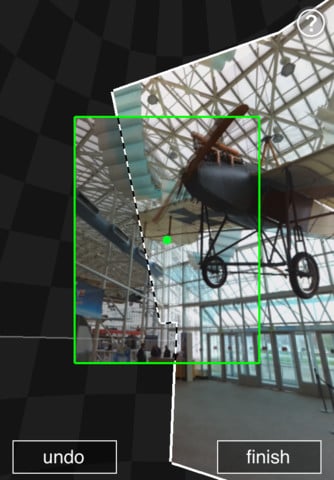 Normal panoramic images look boring after you use Photosynth. Take images in 360 degrees both horizontally and vertically and post them at the Photsynth.net website or via email, Facebook, Bing Maps, and Twitter.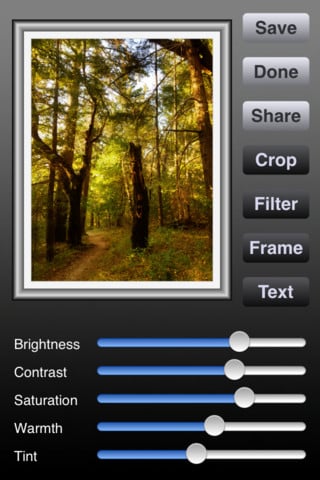 Combine multiple shots exposed for dark and light areas to create a beautiful image of a visually complex scene, like a dark room with a breathtaking view scene through a bright window. You can get it all with one tap of the screen.
Photo Filter Apps
Filters transform photos into something interesting and sometimes save a poorly exposed image making it look great. They often have vintage looks mimicking the cameras or film of earlier generations.
They weren't the first to help you shoot pictures and add filters, but they made it popular. Make the image look like one of a number of vintage cameras or film types. Post them to Instagram and Tweet them or share them on Facebook too. In this app you can also follow your friends or favorite photographers as well.
Dramatic B&W – $.99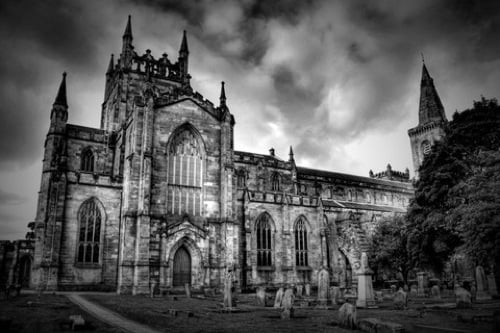 For those who love Ansel Adams or Black and White photography in general, this app does the job. It turns your images into beautiful monochromatic masterpieces with the touch of a screen or by dragging sliders.
100 Cameras in 1 – $1.99
Take one picture and instantly see how it looks in one of 100 different filters. Find the one you like and share it online with Instagram, Facebook, Twitter, DropBox and more.
Photo Editing Apps
If you want more control than the above filter apps give you, then use these apps to help you fix and share your images. Some work with RAW file imported using the Apple Camera Connection Kit, but all of them work with files on your iPad or iPhone.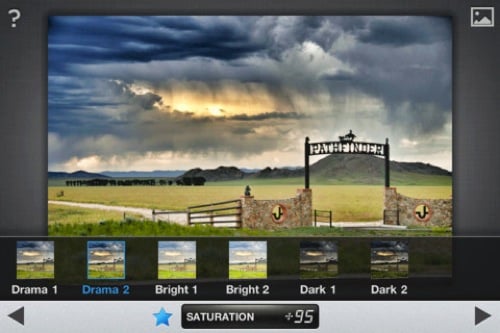 Tweak images with a tap or get more granular with the powerful image editing tools of Snapseed. You can edit RAW files on the iPad. Use built-in filters to make them look interesting with a tap.
PhotoForge2 – $2.99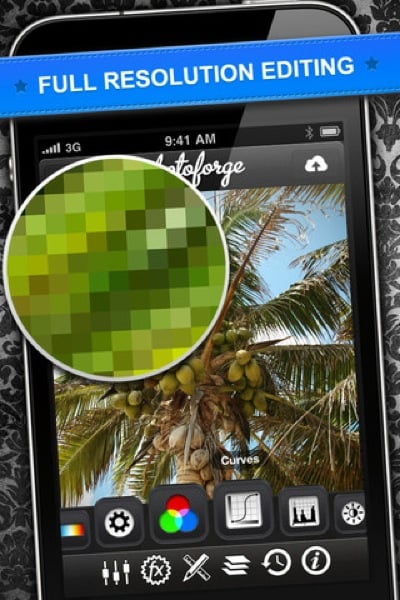 Complex photo editing of images taken with your phone or iPad or those imported from a camera. You can even work with RAW images from your DSLR. It has layers, filters, and all the basic photo manipulation tools you'd find in many powerful desktop apps.
PerfectPhoto – $.99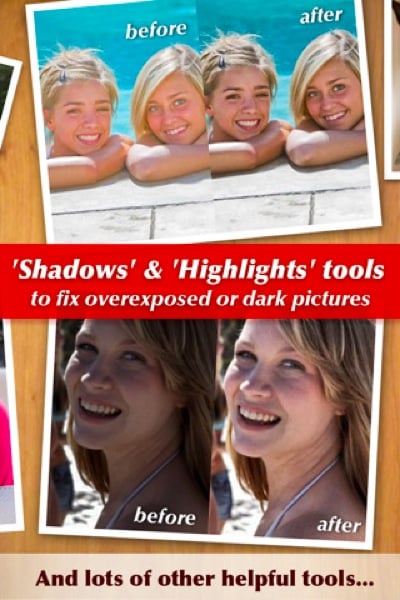 It has all the basic photo editing tools in an attractive interface. You also get some photo effects (their term for filters) to make images pop. A great tool for beginning photographers who want to move up to powerful photo editing but don't want the complicated terminology.
Touch Retouch – $.99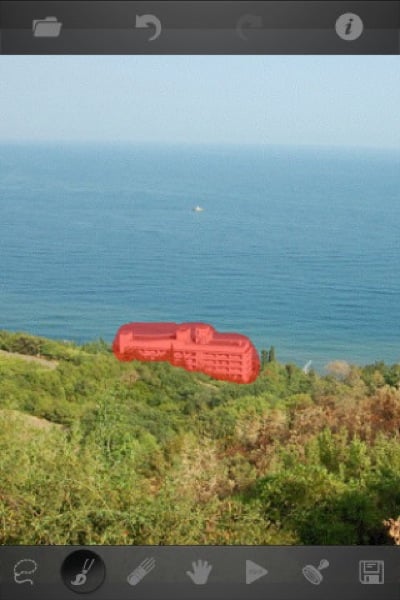 Touch Retouch attempts to fix photos by removing what you don't want, like spots, power lines, ads on buildings, extra people in the background and more. Paint over the object and the app removes it filling it in with the content surrounding it.
Photo Makeover – $.99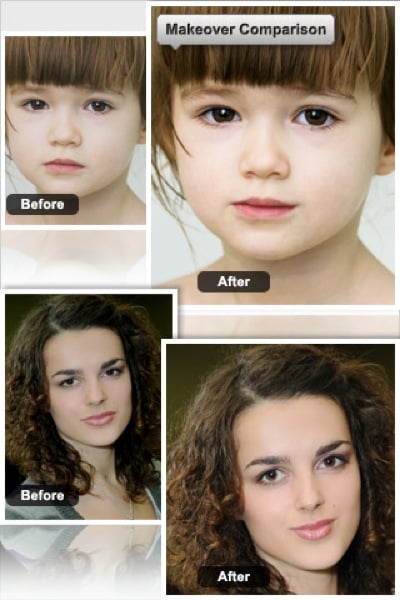 If you take pictures of people, this app will help those people look better. It removes facial blemishes, changes expressions and will even slim people up a bit.
PhotoRAW – $9.99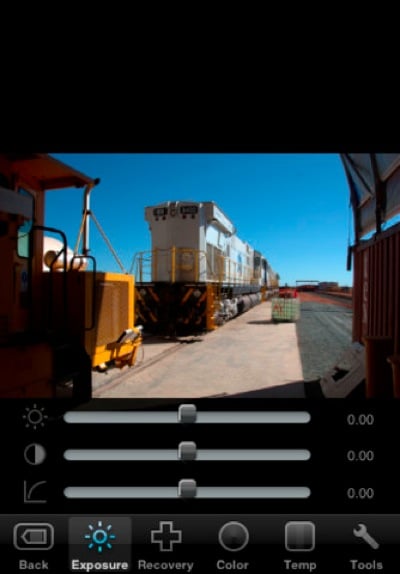 Lets you import RAW images taken on your DSLR or high-end compact camera so you can edit them on your iPad using one of the above apps or so you can get a better look at them out in the field. This helps photographers know if they need to re-shoot or accept the photos already taken.
Photo Support Apps
Even if you don't shoot or transform your images with your iOS device, you can still use it to support your photo business or habit. The following apps help photographers of any stripe enjoy their trade/hobby.
Photosync – $1.99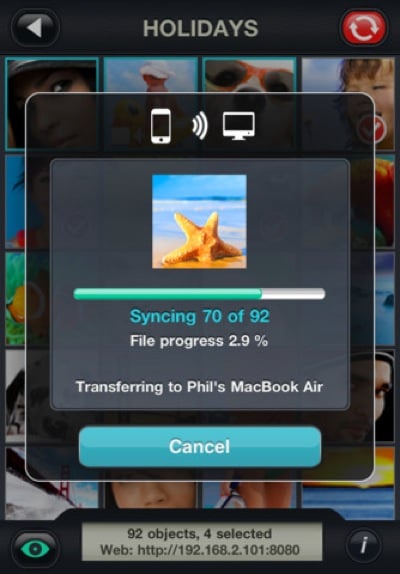 iCloud's PhotoStream works well most of the time, but PhotoSync gives you more control. Wirelessly move images to and from the iPad, iPhone and your computer. Control where the files are stored on the PC/Mac.
Pro photographers will need to get models to sign a release to use their images professionally. This app handles all that for you so you don't need paper anymore.
Folio Book – $9.99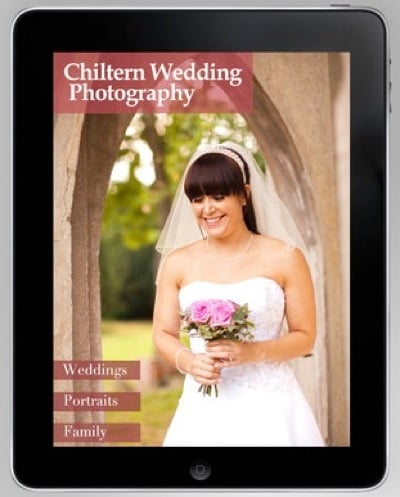 Keep your professional photography portfolio on your iPad instead of in a book saving yourself printing costs and making it more convenient to show off.
Photo365 – $.99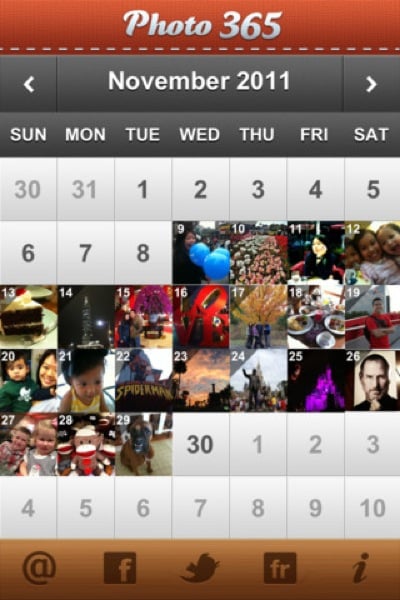 This app reminds you to take a new picture every day, something photographers say is the key to improving your skills. Use it as a photo journal to remember your year. Organize the images in a calendar view. You can keep more than one photo per day and you can share them online.
Photo Sharing Apps
We're not just talking about sending images to Twitter and Facebook, although some of these apps do that, too. The following apps primarily focus on helping you share the pictures you've taken with photo sharing sites or with people offline through print.
Cards – Free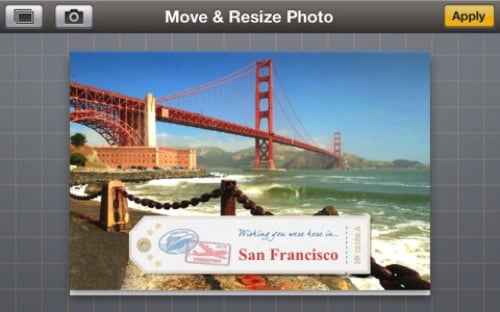 The new Apple created app lets you take your iPhone photos and turn them into quality greeting cards. The app doesn't have much in the way of interesting or unique features, but if you have a photo you really want to share with someone you like or love, this app will let you do it without a lot of fuss.
Postagram – Free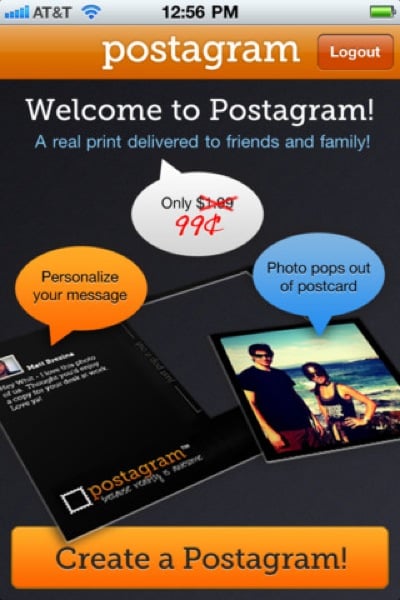 Like cards, this app lets you share your photos by creating post cards instead of greeting cards. Use it to write a quick post card to your friends and family from vacation. The app ties itself to Instagram, however. If you're not an Instagram user, then you won't want to use Postagram. If you are, it makes a nice accessory app to the popular photo sharing and filtering app.
Flickr – Free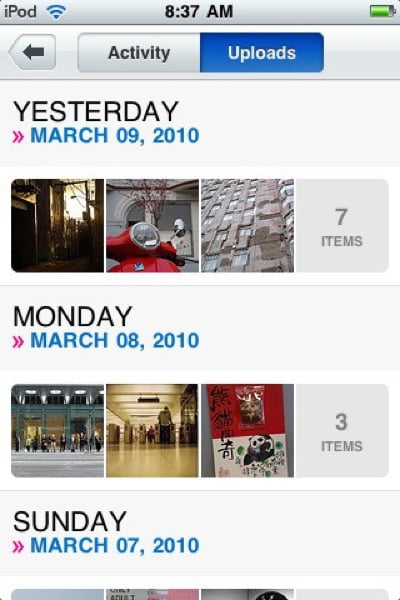 Flickr still offers one of the largest databases of online photos. The interface desperately needs an update, but the community may still be one of the largest and most passionate. The official Flickr app lets you discover already shared photos as well as upload your own.
PhotoBucket – Free
Like Flickr, PhotoBucket lets you share and discover great photos. It focuses more on the enthusiast or pro crowd, but the app will still let you discover or upload great pictures.
SmugMug – Free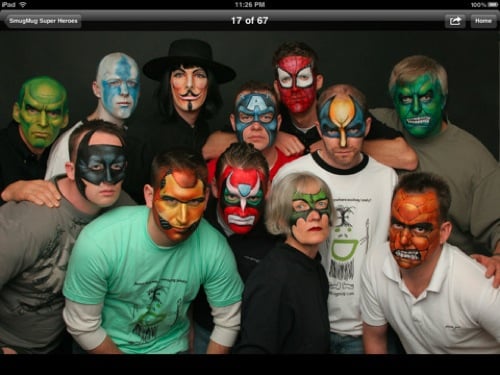 SmugMug has to be my favorite for sharing your photos online. You not only get to show them off, but your friends, family, or customers (for pro photographers) can also order your pictures for print. This app for the iPad can be used as a mobile photo portfolio to show off your work. You can also discover other photographers and their art.