The Best iPhone Games 2016
There are more than 1.4 million apps in the App Store, which means it can be difficult to find new games that are more than just hastily written clones. We've put together some of the best games we've played to give you our take on the best iPhone games: 2016.
Before we jump into the games list, I have a confession to make: despite being an ardent gamer for the past couple of decades, I've never really jumped into the mobile gaming space. Games are often either too simplistic, offering repetitive gameplay that just isn't very compelling, or the reverse – they try to engineer complicated control schemes that make playing on a mobile device super frustrating.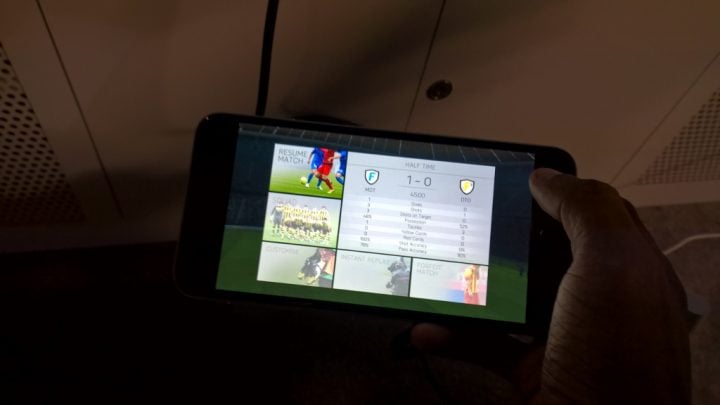 Angry Birds was probably the first iPhone game that truly went viral – almost anyone who has a mobile device has played some version of the Rovio game, and it's easy to see the impact it's had on the app store – most new games have been designed from the ground up to use touchscreens, and even games that were originally designed to be used with controllers have manageable on-screen buttons (and these days, really good controllers that you can use like a portable gaming console).
The best iPhone games have gotten a lot better
Other welcome changes we've seen over the past couple of years are titles that feel like proper games – games you might have played on your PC or PlayStation in the past (sometimes literally), but that you can play on your iPhone today. These are games that have stories spanning dozens of hours, not just the thirty seconds you have while waiting in line.
A welcome presence to the App Store has been Square Enix, who has slowly brought many of its famously long-winded RPGs to iOS; with just your phone and a controller you can relax for hours with no need for a console or TV. Be prepared to pay for the experience, though, as Square has been aggressive about protecting its profit margins; just because its a mobile game doesn't mean that it should be free.
Badland 2
Price: $5 | Rating: 4.5 stars | Buy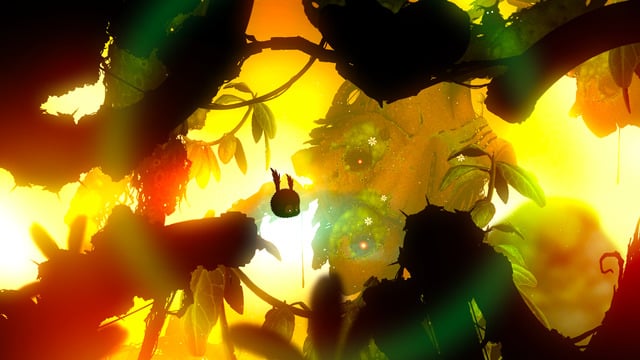 The original Badland was one of the first iOS games that really showed off how good a platformer (of sorts) could look, with its saturated, alien landscape and a legless, leaping protagonist. Badland 2 builds on the first with all new levels, new environmental hazards like frost and magma and 3D Touch support for the iPhone 6s and iPhone 6s Plus.
PKTBALL
Price: Free, with lots of $1 IAPs | Rating: 4.5 stars | Buy
PKTBALL kind of feels like what you might get if Nintendo had decided to bring a Wii Sports game to the iPhone. Lots of cute characters, ridiculous action, and hilarious, unrealistic sports. The game includes leader boards and a mode that lets you have a 4-way multiplayer experience around a single device.
Disney Crossy Road
Price: Free, with IAPs | Rating: 4.5 stars | Buy
Crossy Road may be an unabashed Frogger clone, but it builds upon the original in many fun ways. The result is addictive gameplay with a gorgeous, new pixel art environment. The developer worked with Disney to create a new version with all sorts of tie-ins, like levels from Frozen or collectable characters from most of Disney's movies.
Crashlands
Price: $5 | Rating: 5 stars | Buy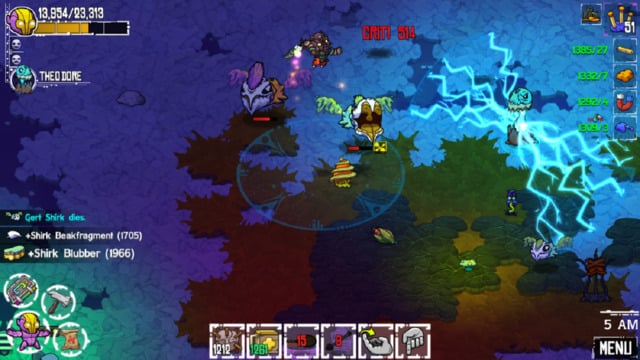 Have you felt like your iPhone gaming has lacked a game starring a galactic trucker? Well, fret no more. Crashlands puts you in the shoes of the stranded Flux Dabes, where you'll need to build your own base – in between delivering packages – in this crafting-heavy RPG.
King Rabbit – Find Gold, Rescue Bunnies
Price: $1, with lots of IAPs | Rating: 5 stars | Buy
This adventure puzzle game puts you into the paws of the King Rabbit – your citizens have been kidnapped, and it's up to you to find them. You can move your cute bunny avatar by swiping on the screen in the direction you want to go, making the game easy to play even if you've only got one hand available. Despite the simple mechanics, it has some surprisingly complex puzzles that hark back to old PC games like Chip's Challenge.
Dungelot: Shattered Lands
Price: $4 | Rating: 4.5 stars | Buy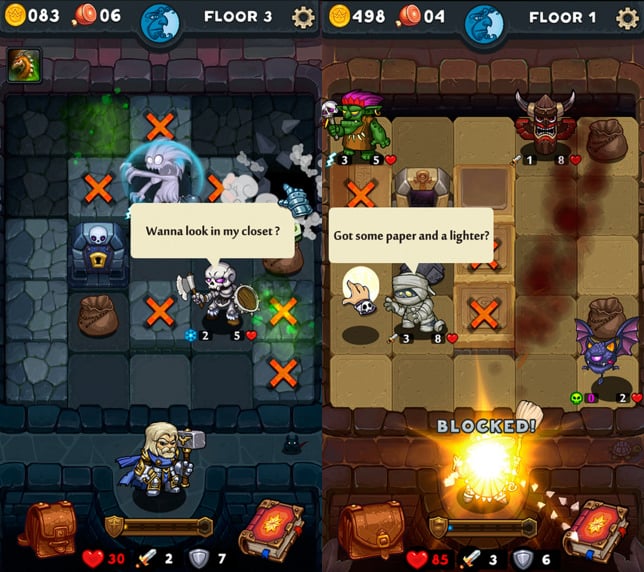 Roguelikes aren't new to the iPhone App Store, but they haven't become as popular on the mobile platform as they have on the PC. If you're unfamiliar with the term, roguelikes are games that feature a mechanic from a 35-year old game called Rogue. In these games, all death is permanent – when your character dies, that's it, game over. You'll have to restart with an all-new character. It adds tension to what otherwise might be a run-of-the-mill dungeon crawl. Dungelot also gives you multiple characters to play with, each of which can be leveled up and customized; it's great way to sink some free time when you're looking to relax, but not necessarily spend hours in a game.
Final Fantasy VII
Price :$16 | Rating: 4 stars | Buy 
If you're not familiar with the legendary Final Fantasy series from Square Enix (formerly Squaresoft), you're in for a treat. Rejiggered to work on an iOS device, these games are the classic sorts of Japanese RPGs that defined gaming for many people. Go on a quest, collect your summons, and save the world from the evil Shinra Electric Power Company (I promise, it's much more menacing in the context of the game).
Final Fantasy IX
Price $21 | Rating: 4 stars | Buy
Much like FF7 above, Final Fantasy IX is one of the classics of the JRPG genre. Despite their age and price, these games are great additions to the App Store because they bring a level of complexity and length to the platform that most mobile games sorely lack. Something to keep in mind when downloading either Final Fantasy game – these are games that used to span multiple discs, so you'll need at least 4GB of free space on your device to try out either title (16GB owners beware).
Clash Royale
Price: Free, with IAPs | Rating: 4.5 stars | Buy
From the makers of the insanely popular Clash of Clans is a real-time multiplayer battle arena – you can find other players from around the world and challenge them to duels right on your iPhone. You'll want to form a clan with others as you try to construct the ultimate battle deck and climb to the top of the rankings.
Telepaint
Price: $3 | Rating: 4.5 stars | Buy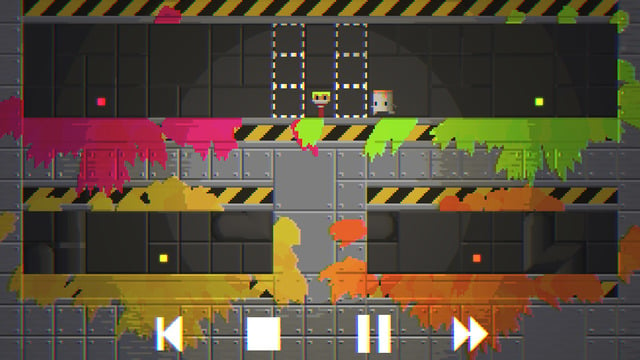 In Telepaint, you'll need to figure out a way to move walking buckets of paint from the start of the level to its goal. You'll start out with pretty simple puzzles that are easy to complete, and progress through increasingly difficult puzzles on your way through the game. There are six different worlds and more than a hundred distinct levels, so you'll have plenty of content.
_PRISM
Price: $1 | Rating: 4.5 stars | Buy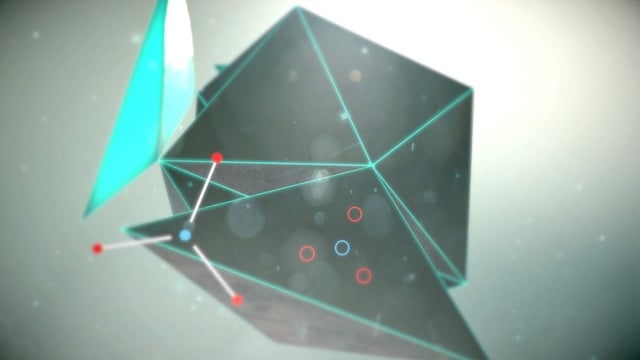 One of the big movements we've seen in iPhone gaming recently is this trend toward "atmospheric" titles. That means that in addition to offering fun gameplay, these games try to deliver a more artistic set of visuals and music that's less gimmicky and more soothing. _PRISM offers a meditative experience as you work your through the geometric puzzles. When you're done, you end up feeling relaxed instead of tired or invigorated, which is a nice change of pace.
Retro City Rampage DX
Price: $4 | Rating: 4.5 stars | Buy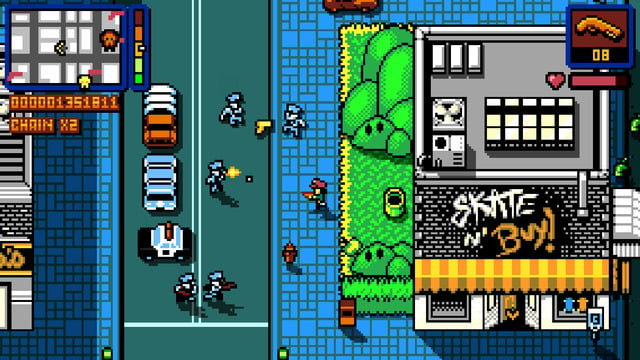 Retro City Rampage DX is the game that Rockstar would have made if Grand Theft Auto came out in 1988. A top-down, open-world crime game, RCR features more than 60 distinct story missions, dozens of challenges, weapons cars to steal and weapons to shoot, all rendered in glorious, 80s-tastic pixel art. The developer also included a fun, 8-bit accurate mode, so you can experience what the game would have been like if it actually came out in the 80s.
Secret of Mana + Adventures of Mana (Bundle of Mana)
Price: $18 | Rating: 4 and 4.5 stars | Buy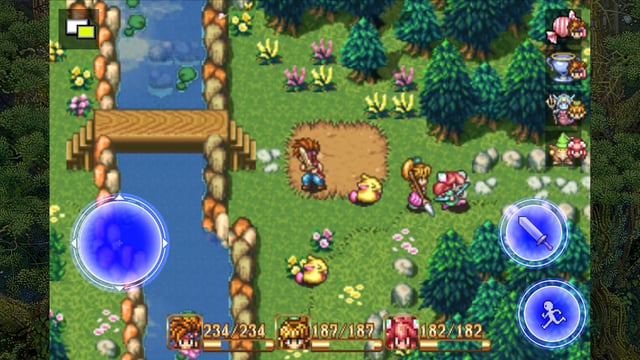 This bundle is likely the best game in the App Store when it comes to value for your dollar. For just $18, you get two very well-known games: Secret of Mana and Adventures of Mana, which was originally published as Final Fantasy Adventure. Both are Square Enix titles with hours upon hours of gameplay – if you like fantasy RPGs, you'll like these. It's worth pointing out that the Secret remake hit the App Store in 2010, while the Adventures remake is much, much newer. If you'd prefer to buy just one of these titles, you can snag SoM for $7, and AoM for $14.
Kill the Plumber World
Price: $3 | Rating: 4 stars | Buy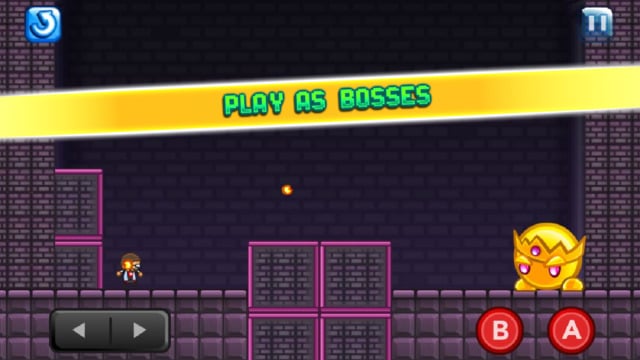 Kill the Plumber World is a hilarious take on Nintendo's famous Mario games. At first glance it seems like you're looking at a cheap Mario clone, but once you start playing, you see how different in really is. In this version of a stereotypical platform, you don't play as the Plumber, or any other kind of hero. Instead, it's your job to play as one of the many enemies or bosses and kill the Plumber before he can progress through the levels.
A Short Tale
Price: $4 | Rating: 5 stars | Buy
In A Short Tale you play Jason, an older brother who's lost his younger brother years ago. Together, you and he explore little brother's room in an attempt to reconnect with the memory and feelings of him. The developers promised a large world, and they delivered – even though you never leave the room. Jason expresses a wish to be small again, and something grants his wish…perhaps a bit more literally than intended.
Stellar Wanderer
Price: $5 | Rating: 4.5 stars | Buy
Stellar Wanderer asks you to choose from four different paths: Fighter, Trader, Tank, or Engineer. With the abilities and bonuses your track gives you, take on the universe in this space combat RPG. You can control your ship by using touchscreen controls or with the accelerometer, switching between cockpit and 3rd person views as you find your way through the expansive environments.
Rayman Classic
Price: $5 | Rating: 4.5 stars | Buy
Another classic game has recently come to the App Store, but instead of another RPG, it's one of the best platformers ever made outside of Nintendo's walls. Despite being more than twenty years old, Rayman Classic's colorful graphics still look great on the small screen, bringing to mind the visuals of 90s arcades. The touch screen controls are objectively inferior to whipping out a controller, but manage to deliver enough performance to help you run your way through the levels.
The Swords
Price: $3 | Rating: 4 starts | Buy
The Swords is an unusual game that tells the story of a martial arts master. Told through pictures and animated calligraphy, you master various sword techniques through what can only be described as Fruit Ninja meets eastern calligraphy. Everything about the game is planned and precise, with beautiful drawings helping you to understand the story.
This War of Mine
Price: $15 | Rating: 4.5 stars | Buy
A title that's definitely targeted at more mature players, This War of Mine centers around a group of ordinary civilians, trying to survive in the midst of a city under siege. The game forces you to make decisions with far-reaching consequences as you struggle just to stay alive. Centered around a day / night cycle, you'll work on improving your shelter during the day (snipers are waiting to take you out if you leave) and scavenging for supplies at night.
Brothers: A Tale of Two Sons
Price: $2 | Rating: 4 stars | Buy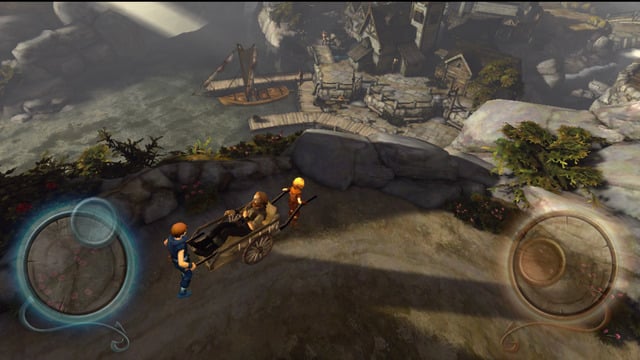 Brothers started on the PC and Xbox before hitting other consoles and the iOS App Store. If you haven't played it yet, it's an absolute steal at the current $2 asking price. You play – and control – a set of two brothers who, with no other options, set out to find a cure for their sick father. The controls are a little confusing, but easy to manipulate once you understand that you'll need to control both brothers simultaneously if you expect to get anywhere. With beautiful artwork, sounds, music, and story, this puzzle adventure is an easy recommendation.
Her Story
Price: $5 | Rating: 4 stars | Buy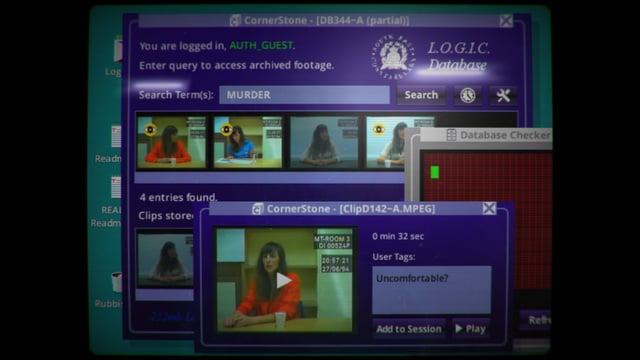 Her Story is another game where, like This War of Mine, Apple requires you to be at least 17 years old to download. That's because you play as an unknown detective trying to solve a man's disappearance – with help via live action interviews with his wife, whose story gives the game its title. Think of Her Story as one of the most gripping police procedurals you've never seen, with access to all the tools your TV detectives get.
Vertical Divide
Price: $3 | Rating: n/a | Buy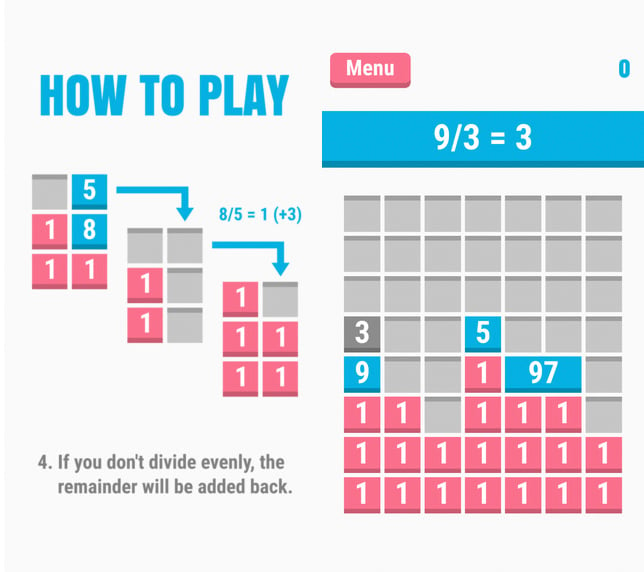 Like the board game Othello, Vertical Divide is governed by simple principle that results in some extremely complex puzzles. In this game, you're presented with a grid and a series of blocks. One blue block is placed on top of the other; the bottom block is divided by the top (if you put a 2 on top of a 4, you get 4 / 2). The answer to that division problem removes the same number of pink blocks, but if you have a remainder from not dividing evenly, you'll add that many pink blocks to the level. If they fill up your grid, it's game over.
Love You to Bits
Price: $4 | Rating: 4.5 stars | Buy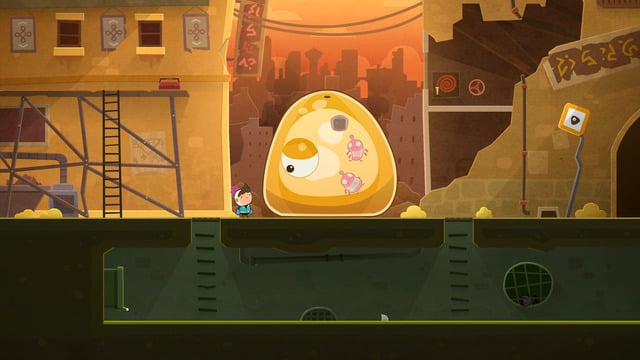 A relatively new game, Bits is a point-and-click adventure game set in space and on alien worlds. You get to play Kosmo, an explorer on the hunt for pieces of his robot girlfriend (who, we regret to say, was literally blown to bits). You'll need to solve puzzles and find objects on your hunt to put your love back to together, with beautifully drawn, cartoonish artwork to help lead you on your way.
Rainmaker
Price: $4 | Rating: 4 stars | Buy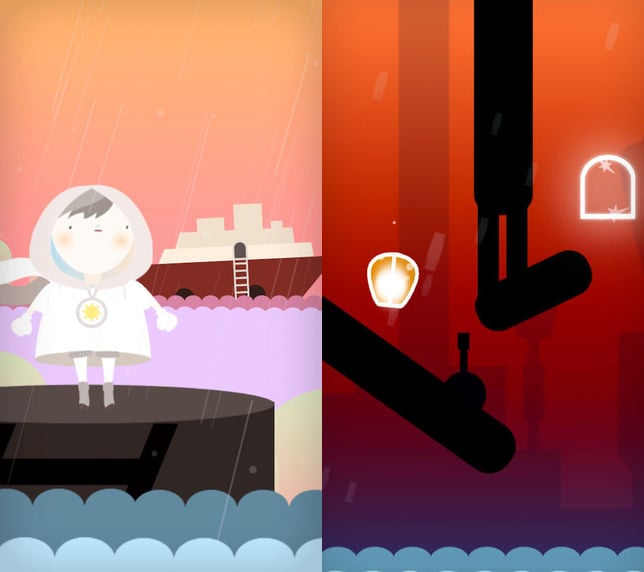 This puzzle game puts you in the shoes of Tian, a child who wants to know what causes the rain. You're given the ability to change your density, becoming lighter, then heavier, then…bouncier…as you navigate Rainmaker's 120 levels. In this game, you don't have enemies to get past so much as you have weather and physics to overcome, as you try and help Tian find out what causes the rain.
Pull My Tongue
Price: $1, with loads of IAPs | Rating: 3.5 stars | Buy
Prior efforts by the developers behind Pull My Tongue have mostly resulted in clones and knock-offs of better known titles. This game, however, is a fun a little app that has you help to feed a chameleon with an absurdly long tongue. Pull your way through 90 levels spanning 5 different worlds, and master this little-known field of tongue physics.
Exploding Kittens
Price: $2, with a couple of IAPs | Rating: 4.5 stars | Buy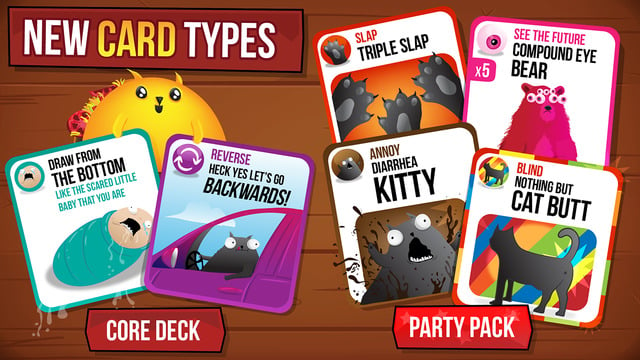 Exploding Kittens is the brainchild of Matthew Inman, creator of the popular webcomic known as The Oatmeal, and two of his friends. What started out as a physical card game funded by a successful (stunningly so) Kickstarter campaign has been translated into an iOS app that lets you play the card game online, either with friends or the general public. The base game is just $2, and you can buy expansion card sets for a dollar or two more – which is still cheaper than buying the physical copy.
The Westport Independent
Price: $5 | Rating: 3.5 stars | Buy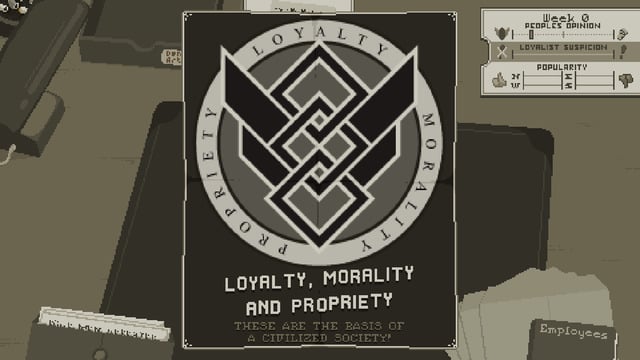 From the creators behind surprise hit Goat Simulator comes The Westport Independent, a game that might best be described as a censorship simulator. You're the editor of an independent newspaper, struggling to survive in a war-torn country now run by the Loyalist government. With your power to censor and edit your newspapers articles, you'll have to decide who has your support: the government, or the rebels, as you attempt to speak truth to power. If you've ever enjoyed Papers, Please, another dystopian simulation, you'll like this one.
Alphabear
Price: Free, with IAPs | Rating: 4.5 stars | Buy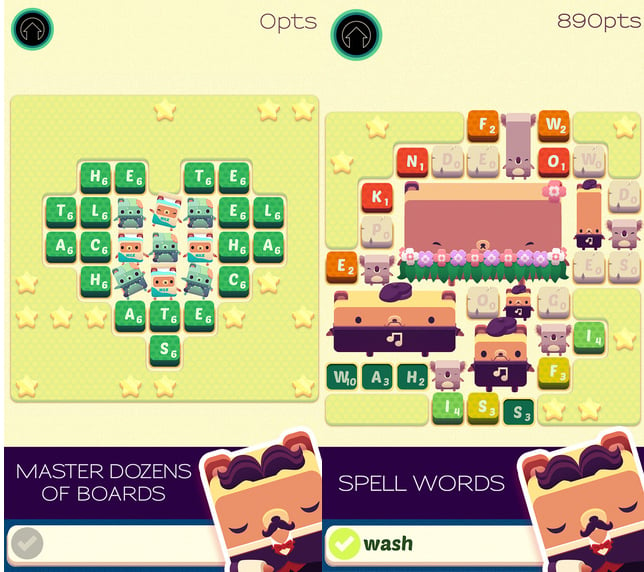 Alphabear is a super cute word game that has you spell out words to keep letter tiles from turning into unrecoverable stone blocks. With every word you submit, the blocks' timers count down by one, leaving you to decide whether it's best to use as many blocks as possible, or to surgically maintain a steady level of tiles so you don't get overwhelmed. While this is strictly a single-player title, you can challenge friends to outscore you on particular stages, with the rankings proudly displayed.
Framed
Price: $4 | Rating: 4.5 stars | Buy
Framed is a unique take on incorporating that feeling of film noir into games. You'll be presented with a series of frames, kind of like what you might find in the average comic book. As you progress through the story, you'll have to rearrange these frames to help – or hinder – the characters in the story. To help get you in the mood, the developers commissioned an original jazz score to provide a soundtrack in the game. You might encounter an occasional bug on newer devices, since the developers haven't updated Framed since late 2014.
I am Bread
Price: $2 | Rating: 4.5 stars | Buy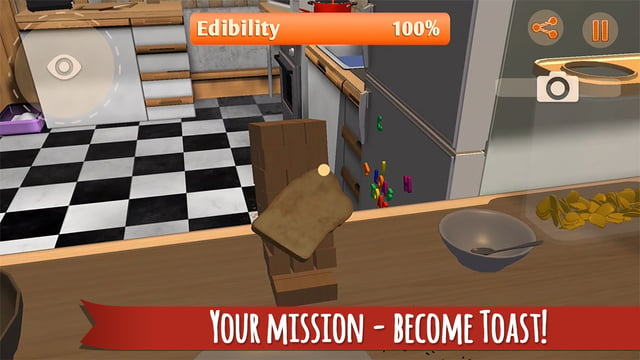 How to describe a game like I am Bread…well, to start, you play a piece of sliced sandwich bread. Like the picture above indicates, it's your mission to become delicious toast. You'll play bread across 8 different levels, with environments ranging the kitchen to the garden outside. It's not a particularly easy game, as bread is not generally ambulatory, nor does it have things like a skeleton or joints, but the novelty alone can provide an evening's entertainment.
Jollygrams
Price: $1 | Rating: 5 stars | Buy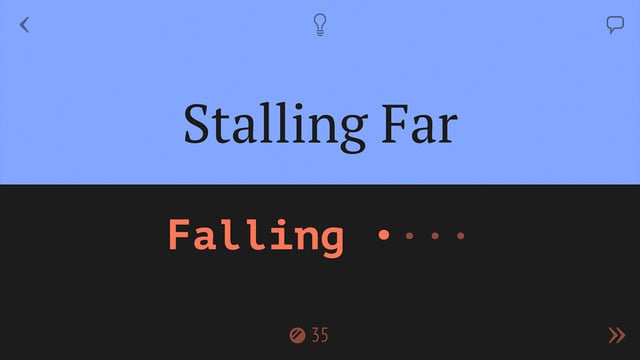 Jollygrams is a fun new word game that mixes up words and gives you the job of unscrambling them. Some of the levels are easy, with short anagrams that you need to untwist, while others will contain letters that aren't in the final word, but appear in the mix up to provide the right sound (a good example of this: Low Biv Ee Ah is your clue to type Bolivia).
Monument Valley
Price: $4 + $2 IAP | Rating: 4.5 stars | Buy
If there's any game that can be pointed to as an example of the atmospheric trend that games, especially mobile games, have taken, it's Monument Valley. The game is very deliberate with an spate of otherworldly levels, a pastel colour palette, and soothing music that inspires you to perhaps perform yoga while you play. There's no real enemy or complex mechanic involved here; instead, you send your little avatar off to explore these physics-defying structures, solving an occasional puzzle as you look for the exit to the next world. A recent – and cheap – $2 in-app purchase practically doubles the play time for this game, so be sure to pick it up.
Spider: Rite of the Shrouded Moon
Price: $5 | Rating: 4.5 stars | Buy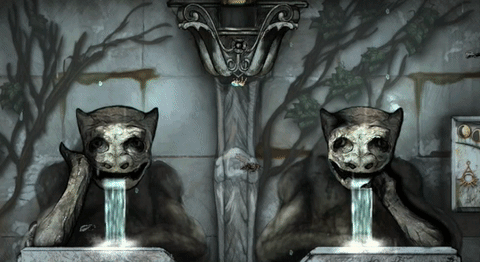 Spider: Rite is a silly name for a surprisingly complex game. You get to play a spider that spins convoluted webs in order to trap insects for food. While you hunt, you get to explore a big, abandoned mansion by slipping between the floorboards or through the keyholes of a locked door. What really sets this game apart is its use of time and weather. Some puzzles in the game can only be solved at the various time or with the right weather outside; what makes this tricky is that Spider: Rite uses the real-life time and weather for your physical location. It adds a fun sort of immersion into the game that's hard to find.
The Room – The Room Two – The Room Three
Price: $1 – $2 – $5 | Rating: 5 stars – 5 stars – 5 stars | Buy – Buy – Buy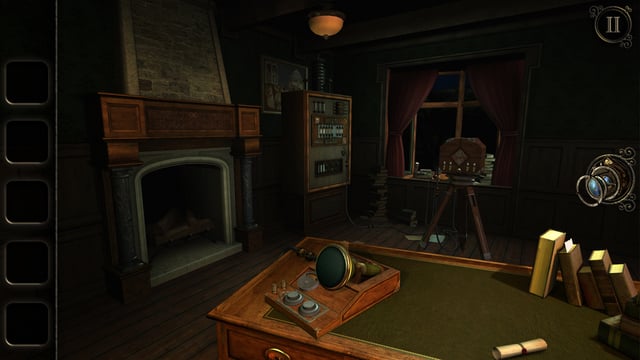 The Room, and its two similar (but absolutely worthwhile) sequels are puzzle games with one goal in mind: to escape the room in which you find yourself trapped. The deeper you pass into the game, the more you'll learn about the history of these puzzles and the supernatural research that their creators were investigating. As you explore, you'll find that every environment has been beautifully rendered by the developers, which makes the game that much more enjoyable.
TouchTone
Price: $3 | Rating: 4 stars | Buy
TouchTone leaves you to investigate the messages and calls that your nation has deemed to be suspicious. To help keep your country safe, you'll have to solve decryption algorithms in order to unscramble these calls, and report back on what you discover. Will you foil a terrorist plot, or will you simply help extend the reach of Big Brother?
Mister Smith & His Adventures
Price: Free, with IAPs | Rating: 4.5 stars | Buy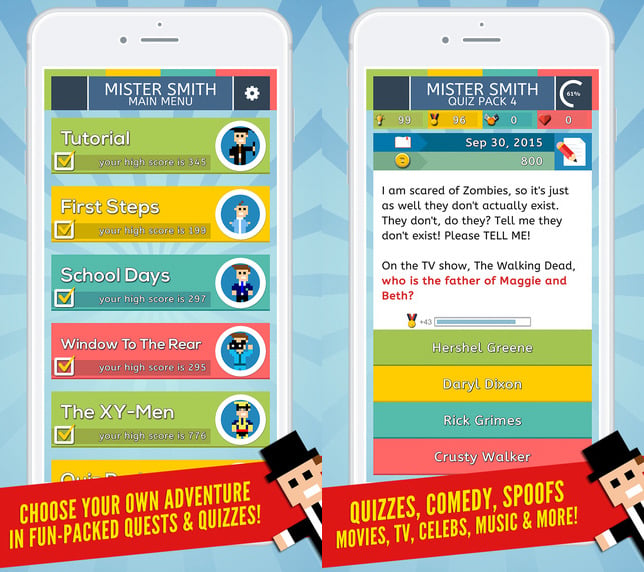 This choose-your-own-adventure game places the dapper Mister Smith into your hands as you rack your brain for the answer to various trivia quizzes. Some questions have an obvious right answer, like "What's the capital of France?" while others may only have a right answer in your head ("Who would you save: yourself or your cat?"). Regardless of which answer you pick, be aware that it can have an effect on the greater story; even then, the outcome is almost guaranteed to be hilarious.
---
Did we include your favorite iPhone game on our list of the Best iPhone Games in 2016? Sound off and let us know what you think – as well as your choice for the best iPhone games  – in the comments below!

As an Amazon Associate I earn from qualifying purchases.