The Best Last-Minute Christmas Gifts
It's December 24th, which means that if you celebrate Christmas, you've got less than a day to find presents for your friends and family – and many stores will close today in celebration. Fortunately, the Internet never seems to close, which means there's always a place to go, and we've put together a list of some of the best sites to get last-minute Christmas gifts.
Unless you're living in a place where Amazon offers same-day delivery (and even then, asking for same-day delivery on Christmas Eve might be expecting just a tad too much from the web giant), your options for gifts are going to be limited. For the most part, that means looking for gift certificates to stores and services. There's a caveat, however – often, when you order gift cards online, they insist on delivering them through the mail. If you go this route, you're going to want to make sure that the site you order from offers email delivery. You'll be able to either forward the email to your gift recipient, have the site send them an email, or even print out the virtual codes and put them in a holiday card.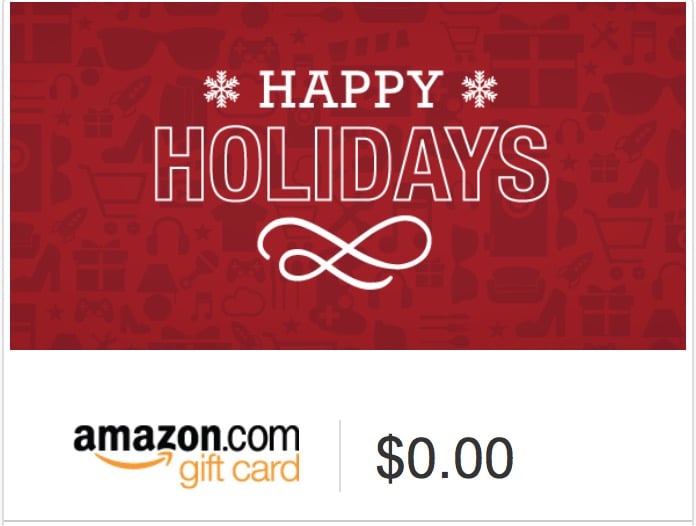 Something else to keep in mind is that most of the time, these email codes are generally only usable on the Internet; many stores will not accept printed out gift certificate codes in their brick and mortar locations. So if the person you're giving one to isn't very tech savvy, you might want to make sure they have someone nearby to help them actually use the gift you've gotten them. Additionally, be careful if you're shopping for someone in another country.
The Best Last-Minute Christmas Gifts:
Amazon.com – Especially in the United States, Amazon.com has become nearly synonymous with being able to get what you want, when you want, and often for the lowest price anywhere. There are actually two different gifts you can get from Amazon, and both offer instant delivery – so you won't be scrambling to try and figure out what to give. The first Amazon product you can give is a year's subscription to their Amazon Prime service. In addition to getting your giftee a year of free two-day shipping, Amazon Prime offers them unlimited streaming of all sorts of Movies and TV shows, free music streaming, and free, unlimited storage for all of your photos. The whole shebang will only cost $99, which is a pretty good deal for people familiar with Amazon or TV and music streaming. You can find that deal here. The other option for a last-minute gift from Amazon is, as you might expect, the Amazon.com gift card. Available in nearly any denomination from $5 to $500, Amazon offers you the option of buying a gift card and emailing it straight to your gift recipient, or print out a card and fold it up with your gift card inside. Like sending an email, you can give one of these cards in whatever amount you wish, and can even print a card with your own holiday photos.
Gamers in your life might be interested in getting an Amazon.com gift card, but there are also options if you'd like to give something that is just a little bit more targeted. If you know someone with a PlayStation 4, Amazon offers a year of access to the PlayStation Plus network for $49.99, and it's available as a digital code.
Speaking of gamers, PayPal runs a pretty incredible site called PayPal Digital Gifts. It lets you use your PayPal account to get instant (well, they can take an hour, sometimes) codes for a number of goods and services. Since we talked about PlayStation Plus, it's only fair for Xbox gamers to get a shot with Xbox Digital Gift Cards. They're available in $15, $25, and $50 denominations. More general PlayStation Store cards are also available, too, as are email codes for the Nintendo eShop. And if your intended giftee isn't much of a console gamer, you can also snag a gift code for Steam to use on your PC or Mac.
Music and TV lovers have lots of options, too. Going back to PayPal's site, you can get iTunes gift codes in denominations from $10 – $100 USD as well as digital gift cards for Spotify subscriptions, and 1-, 3-, and 6-month subscriptions for Hulu (you'll need Hulu subscription if you want to watch Hulu on your mobile device or television). If you'd prefer to stick with Netflix, you can go to Amazon and get instant Netflix gift cards worth $25 to $100 (by default – there's a little box to the right that lets you enter in your own amount). And speaking of Amazon, don't forget that a Prime subscription would give access to a year of movies, music, and TV.
If you've got an Android aficionado in your life, Google lets you send Google Play gifts instantly through email, worth $10 to $100. They can be used to buy games on Android, as well as redeemed for movies, books, and subscriptions to Google's streaming music service.
Prefer to give gift cards that can be redeemed for physical goods? We wrote about Amazon above, but you can also get instant delivery of Best Buy gift cards, which are always a popular option, as well as emailed eBay gift certificates and instant Walmart eGift cards worth up to $200.
Walmart also has email gift cards for a ton of restaurants, which are often a favorite gift for college students. You can get emailed codes for Burger King, Domino's, Starbucks, Papa John's, Buffalo Wild Wings, PF Changs, Applebee's, and more.
Despite how it seems like they should work, companies with an international presence (like Amazon, Apple retail and iTunes, Walmart, et al) generally will not allow you to use a gift card from one country in another one. One notable exception to this rule seems to be Starbucks.
If you don't plan on seeing your gift recipient, a great way to deliver most of these cards is to let the company you buy from email your giftee directly. If you want to wrap something up for beneath the Christmas tree, you can print out a Christmas card to put the code in, or print out the gift certificate and stash it in a card you've already bought.
Happy Holidays!

As an Amazon Associate I earn from qualifying purchases.