The Best Projector to Buy for Home Theater, 4K, and More
Trying to figure out which projector is right for your needs is harder than deciphering the difference between respective manufacturers' HDTVs. We've gone through the categories to find the best projector for your money.
Ever since large-screened HD televisions became more affordable, it seems like the lust over the theatrical experiences that home projectors can provide has died down. That's easy to understand – setting up a TV is so much easier, since you unbox it, turn it on, and you're done. Projectors, meanwhile, need a place to sit or be mounted, usually next to where you sit, a projection screen, speakers, and more.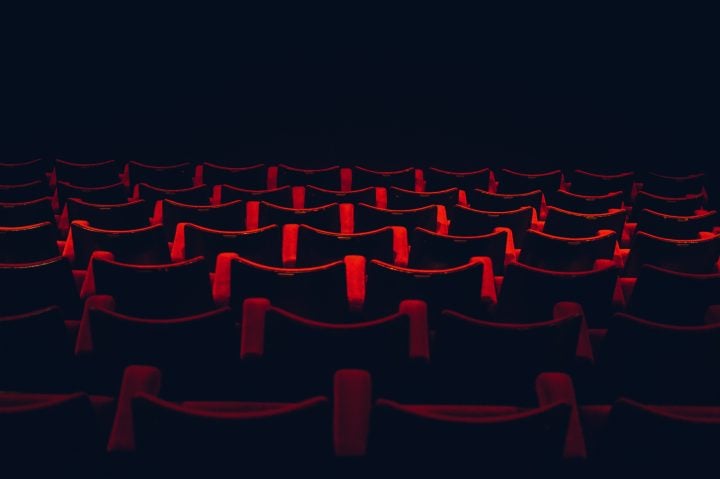 Some projectors are still like that – big, loud, and expensive – but today's projectors are more affordable and easier to use than ever – no longer will you have to shell out $2000 just to get a decent picture. The models below are some of our favorites, based on personal experience and that of our trusted friends, so that you don't to spend hours figuring out what will and won't work for you.
Don't forget: you need a projector screen
Before we get started, keep in mind that for a good experience, projectors are inherently more complicated that a television. Projectors have bulbs with a finite lifespan, for example, and they also need a proper place toward which they can, well, project. You can spend about as much on a projector screen as you want to, but there are a few things to keep in mind.
If you're serious about getting into projectors, it can benefit you to pay as much for your screen as for your projector, especially if you're hitting the entry model. A good screen can change the way a picture looks – it can make whites appear whiter and blacks appear blacker, delivering superior contrast and thus better looking colors. It might surprise you to learn that some very expensive projector screens aren't even white – they're grey, or more accurately, silver. It's very tempting to cheap out on these, but know if you do that you'll probably want to upgrade in a few years, especially when you decide to move up to a better projector.
Unless you absolutely require a collapsible projector screen, stay away. These inevitably develop wrinkles over time, and you won't be able to get them out – so your movies will look like they need ironed. Try to stay with a screen that is permanently displayed, instead; if necessary, you can often set up curtains or movable shelves to go in front.
If you're really looking to keep it affordable, one very popular option is to blend paint – the mix is designed to replicate a projector screen – and permanently paint an area of your walls. Finish it off with curtains on either side, and you'll have a pretty attractive home theater setup.
The best projectors for your money
It's important to understand that buying a projector is like buying any complicated piece of technology – you can essentially spend as much as you'd ever want to. High-end projectors can easily cost several tens of thousands of dollars, and there are more than a few terrible models that can cost just a couple of hundred dollars. The sweet spot, as with most of these things, lies somewhere in between those two.
We've put together a list of some of our favorite projectors, whether you're looking for the best projector for your home theater, the best short throw projector, the best portable projector, or even a projector that can deliver a 4K picture. Most of the projectors on this list have built-in speakers, but no projector comes with good speakers; be prepared to buy your own.
Something to keep in mind is that the projector market moves much more slowly than the TV market does – there's not a lot of difference between the top models from year-to-year. As a result, you can find great used copies of some of these projectors, especially if they've been on the market for a year or two. If you do buy a used projector, take care to find out how many hours the bulb has been used; you'll probably want to pick up a spare.
The Best Home Theater Projector: BenQ HT1075
The BenQ HT1075 is our pick for the all-around best home theater projector for your money. Depending on how far back you set the HT1075 from your screen, you can expect a good image from 40 inches (3.85 feet away), or a relatively small television, up to a whopping movie-sized 235 inches (22.5 feet away). Lamp life will range from 3500 to 6000 hours, depending on how bright you keep the screen – that's an average of two to five years of two movies a night; replacements will run between $200 and $250.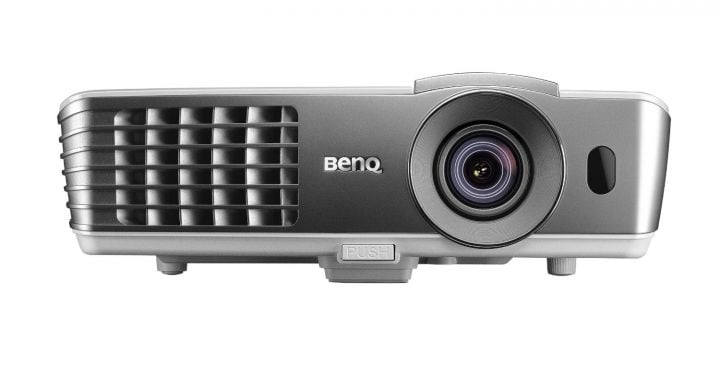 This DLP projector comes with two HDMI ports, and it has lens shifting, so if you need to move the picture around on the wall slightly, you can do it without physically moving the projector. BenQ makes a wireless kit for the HT1070 and HT1075 projectors; for $350 you can move your video source or gaming console into another room (it even works with 3D content). One thing to keep in mind with the HT1075 is that it can get pretty hot, especially on its highest brightness setting, so you'll want to make sure your installation location has plenty of airflow.
Runner-up Best Home Theater Projector: The Optoma HD141X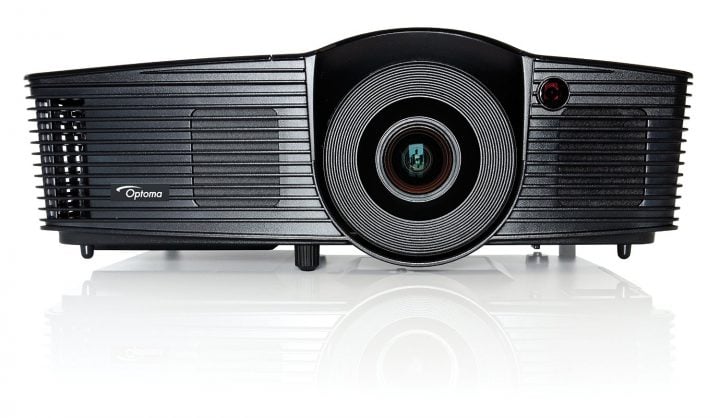 If the BenQ HT1075 is just a little too rich for your blood, the Optoma HD141X might be a better fit. The HD141X has a louder fan, and slightly worse color reproduction. It has a theoretical brighter picture than the BenQ (3000 max lumens vs 2200) but in normal use the difference isn't so extreme; ambient light will still be a problem for the Optoma. Still, this projector is so affordable that its cons can be easily overlooked; you're not likely to find anything better at this price point.
The Best Short Throw Projector: LG PF1000U
One major issue with most projectors is that you need a lot of room: both for the projector screen and for the projector itself. In order to project a large display (and why else would you buy a projector, if not for the large theater experience), you need to set the projector several feet back from the screen – usually over ten. The LG PF1000U, on the other hand, completely gets rid of the distance requirement (placing it 15 inches from the wall will generate a 100-inch image). It achieves this feat by projecting its picture onto a specially designed mirror that's attached to the projector; the mirror then reflects the image onto your screen or wall. Max brightness for the LG is only 1000 lumens, but since it's lit by LEDs instead of a powerful bulb, it doesn't get nearly as hot, and the lamp life is rated at a stunning 30,000 hours.
One of the other neat features of the PF1000U is that it has Bluetooth audio compatibility. That means you can use this projector without worrying about hooking up the speakers, a real plus since this will be sitting so close to the wall. Additionally, while we wouldn't call this portable, it's only five pounds and can easily slip in a bag along with a Bluetooth speaker or two. Combined with its wireless video standards (DLNA, Wi-Di, Miracast), you can have a nearly cord-free experience. The only downside with the LG is that you pay for the short throw functionality – despite that, it's one of the most affordable in this category.
The Best 4K Projector: JVC DLA-X500R / JVC DLX-X550R
There are two important things to know about this projector: first, all 4K projectors are ridiculously expensive. Second, this isn't quite "true" 4K. The sensor on this JVC only features a 1080p resolution; JVC uses a technology known as pixel shifting (they call it e-shift) to produce a picture somewhere between 1080p and 4K. True 4K projectors tend to cost $10,000 and above, even now, making this a reasonable compromise for the next few years. One additional bonus to using pixel shift technology is that it completely removes the typical grid along which pixels lie, so if the "screen door effect" of projectors has been a pet peeve of yours, this JVC might be what you need.
As you might expect from a projector at this price point, you'll also get one of the best 1080p pictures on the market. The JVC promises to deliver a high contrast ratio with excellent black levels as well as a motorized zoom lens (JVC even makes a smartphone app to let you further customize your projector's picture). It comes with two HDMI inputs, both capable of accepting a signal at up to 4K resolution (60p refresh). If you can find the newer X550R, it adds HDR compatibility, a potentially important feature in the next couple of years. Unfortunately, JVC doesn't allow their high-end projectors to be sold online, so you'll probably need to check out the A/V stores in your area – their website can help you find one.
Price: $3500 – 4000  | 3D: Yes
The Best Portable Projector: Optoma ML750
There are two kinds of portable projectors: those that run on batteries, and those that don't. This is one of the latter; we've gone with a projector that plugs in simply because the vast majority of battery-operated projectors are just not that good (if battery is a required feature for you, you'll have to settle for a worse picture). This is the only projector on our list that displays a resolution below 1080p; in this case, it's WXGA, or 1280 x 800. While the difference can be noticeable, especially at a projector's display size, it's more than sharp enough to enjoy games or HD content. Portable projectors are generally pretty light, and the Optoma is no exception: it's only 14 ounces in weight (roughly a four-inch square that's an inch and a half thick).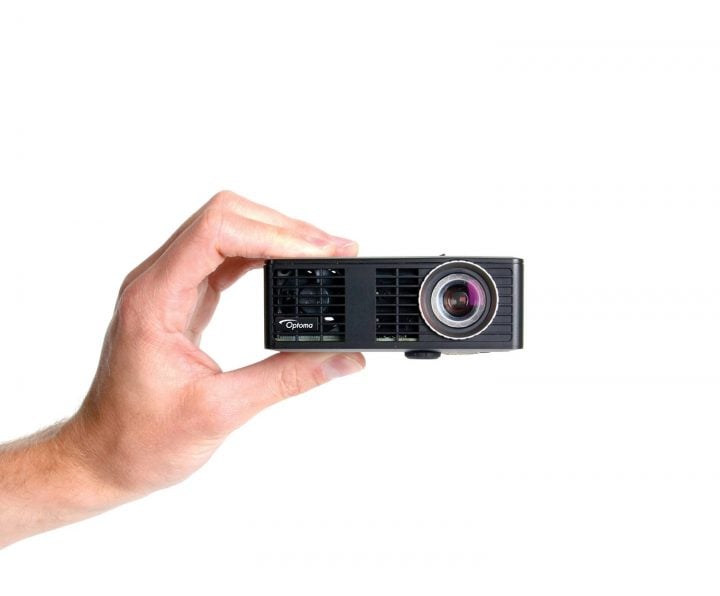 As is expected, there's no high-intensity lamp inside of this projector; like the LG above, it relies on a bright LED system that has a promised lifespan of over 20,000 hours. You can expect a minimum screen size of 17 inches, and a maximum of 100 inches – but keep in mind that this projector only displays up to 700 lumens, meaning that a 100-inch image could be dimmer than you like. You'll also need to have a pretty dark room for this projector to work. A final note: as this projector relies on a single DLP chip setup, if you're sensitive to DLP's "rainbow effect," you might want to try this projector out before you buy it to see if it'll be an issue.
Price: $499 | Buy | 3D: Yes

As an Amazon Associate I earn from qualifying purchases.