The Best Windows Convertibles: June 2013
While there's no doubt that Microsoft's touch-first experience defines Windows 8 the most, the operating system also enables manufacturers to produce a wide range of devices that effectively bridge the gap between the ease of use that tablets provide, and the power and performance that allows users to get their work done.
While devices like Microsoft's Surface RT attempt to address the usage scenarios of tomorrow, the fact is that tomorrow's problems are tomorrow's problems. Today, many users need the wealth of applications that only Windows with an Intel processor can provide. They need the performance that running serious applications like Adobe Creative Cloud require.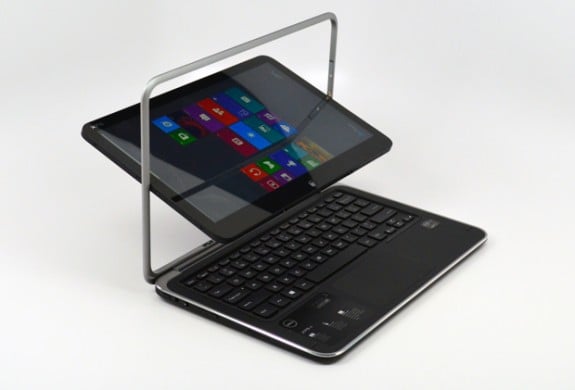 That being said, machines that meet those specifications can't just rely on their traditional PC innards to get them noticed by users.
The latest sales numbers for Windows machines indicate that while Windows device shipments are falling, companies can avoid becoming a statistic by simply embracing the latest form factors, Lenovo posted steady sales of its machines –a feat that would be nearly impossible if the entire category was in decline. It simply can't be a coincidence that Lenovo is one of the few Windows OEMs to fully embrace all the new form factors that the Windows ecosystem now provides.
Regardless of the manufacturer, we've collected the best and most exciting convertible machines running Windows, none of which use ARM architectures, and all of which feature good, old-fashioned performance. They all run Windows 8 and as such, will allow users to make the most of the desktop applications they still need to get the job done.
Each one also offers the ability to interact with Windows 8 using touch, which is really the most important hardware feature those buying a new computer should be looking for.
Dell XPS 12
We're not sure if any users ever thought about what would happen if Dell crossed the design of it's Editor's Choice earning XPS 13 machine with the innovations it first showcased in the Inspiron Duo netbook. Regardless, the Dell XPS 12 is one of the sturdiest tablets we've ever gotten our hands out. Essentially the entire LCD bezel is one big hinge that allows users to flip the direction the screen is facing and close the device, turning a perfectly respectable Ultrabook into a Windows 8 Pro tablet with a Intel Core i5 or i7 Processor, 256GB of solid state on-board storage, and a least 4GB of RAM. The device's touchscreen is an FHD panel with a 1080P resolution.
The company was also sure to keep the things that people liked from the XPS 13 including a carbon fiber base, and aluminum casing. Sure, the Dell XPS 12's base price starts at a somewhat pricey $1099, but its equal parts forward thinking and traditional.
Price: $1099 Dell XPS 12 @ Dell