The Best Windows Phones on Every Carrier [May 2014]
Microsoft set the world on fire when it formally announced Windows Phone 8.1 about a month ago and rightfully so.
The features and functionality that are included in that upcoming update are what the mobile operating system needed to be taken seriously as an iPhone competitor. Cortana, a new personal digital assistant that allows users to issue commands to their smartphones by just holding down the search button, is a game changer. Unlike Apple's Siri, Cortana learns about user's habits and allows apps to add new commands that make since for what their app does. Wikipedia and Xbox Music already include this functionality.
The update also contains tons of personalization features and a new Action Center that allows Windows Phone users to manage their settings and notifications from their apps without having to scroll up and down on the Start Screen or deep dive into applications. There's more features contained in the update too, but just those two features alone make it a better time to have a Windows Phone than in the past year.
The irony with this change of fortune on the software side is that there's never been a more rotten time to buy a Windows Phone device. That's in part because Windows Phone 8.1 introduced a few new hardware changes that will make future devices slightly more appealing than what we have today. For example, devices loaded with Windows Phone 8.1 aren't required to have physical Back, Start and Search buttons. This ensures that future Windows Phones will have less bezel around their displays and more screen real estate for watching videos. Nokia has already announced one device that takes advantage of this relaxed requirement, the Lumia 635. Most Windows Phones are also showing their age too. For example, the Lumia 925 debuted roughly a year ago.
If you're looking to buy a Windows Phone, prices have come down since we're so far into most flagship Windows Phones' life cycle. Here are the ones you should have your eye on in May.
T-Mobile: The Nokia Lumia 925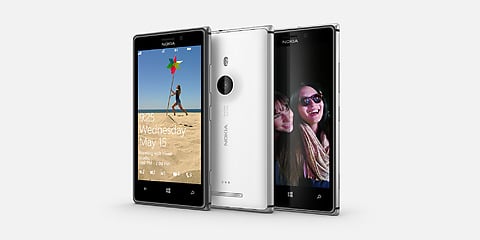 For those looking for a decidedly, iPhone 5s like experience, Lumia 925 is the phone to have on T-Mobile, provided that you don't want the most aggressively modern internals. That's because though the Lumia 925 is a beautiful device with metal styling and rounded edges, it only features an 8 megapixel rear-facing camera and a dual core processor as opposed to the quad-core processors in the Lumia Icon and Lumia 1520. Its 4.7-inch screen isn't as nice as some other Windows Phones but it's a nice experience that for users who are fine with 16GB of RAM and no external storage. The Lumia 925 doesn't include a down-payment on T-Mobile.
Read: Apple iPhone 5s vs. Lumia 925: What to Buy?
Verizon: The Nokia Lumia Icon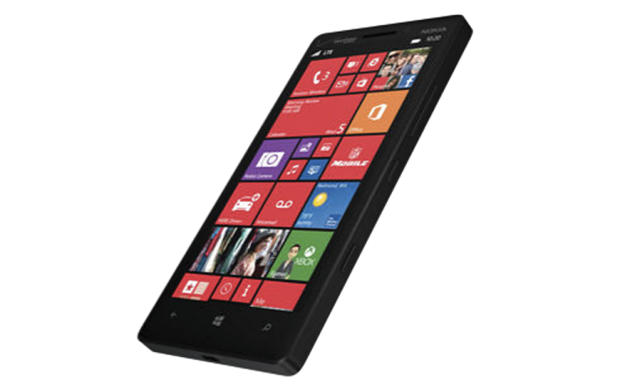 To date, there are only two devices sitting at the top of the Windows Phone heap. Really they're the only two devices that users who  need a flagship phone with as much RAM and storage space as they can find should consider. The first is the Lumia 1520, a phablet with a huge display. The second is the Nokia Lumia Icon. Make no mistake, the Lumia Icon is the end-all be all flagship Windows Phones. It's metal and though it doesn't include a microSD slot it has 32GB of storage, the most any Windows Phone has built in. There's also a very, very nice Nokia PureView 20 megapixel rear-facing camera. The Lumia Icon costs Verizon users $99.99 with a two-year service contract. Users should note that the Lumia Icon's 5-inch display is super high-resolution, so videos will look absolutely stunning.
Read: Apple iPhone 5s vs the Nokia Lumia Icon: What to Buy?
AT&T: Lumia 1520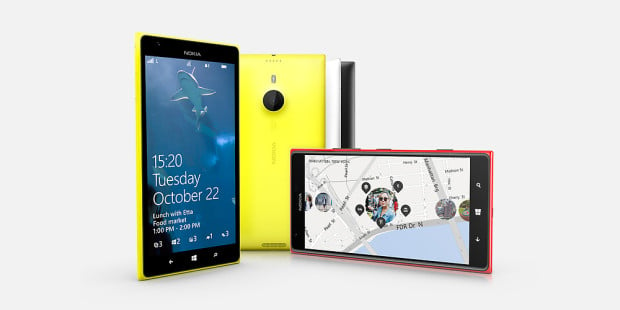 The Lumia Icon's beefy processor and svelte lines make it a top iPhone contender. For those who are looking for something with a little more screen real-estate that same processor is included in the Lumia 1520, Nokia's first phablet and biggest Windows Phone to date. That screen measures about 6-inches and the device also includes 16GB of on-board storage. That processor is backed up by 2GB of RAM, the most available on any Windows Phone, NFC connectivity, 4G wireless data connectivity and a microSD card slot for expanding storage. The Lumia 1520 costs $199 with a two-year service agreement. It doesn't feel as premium as the Lumia Icon because it's made up of mostly polycarbonate plastic. However, it does come in a few nice colors as a result. There's yellow, black and red.
Read: Lumia 1520 Review
Sprint: ATIV S Neo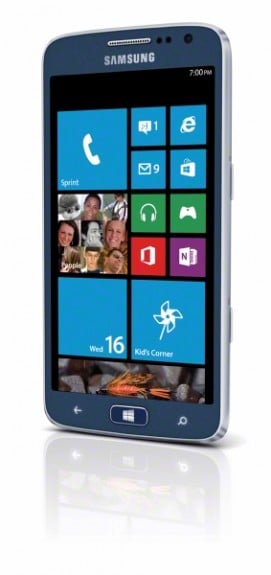 Sprint users could be forgiven for thinking that there aren't any Windows Phone devices available on America's third-largest wireless carrier. It's been months since Sprint has made any remotely exciting Windows Phones available. That means that for now, the Samsung ATIV S' $0 price tag, 4.8-inch 1280 x 720 HD display, NFC connectivity and 8 megapixel rear-facing camera make it the best that the network offers for now. That's despite it only having 16GB of storage Space. The ATIV S Neo is free with a two-year service contract. Users can also pay $18.50 for the device if they want to split everything up into smaller payments and lower monthly fees.
Again, buying a Windows Phone right now is a bit dangerous. If you're definitely in the market focus on either the Lumia Icon or the Lumia 1520. Nokia does have plans to roll out the Lumia Icon to more carriers internationally. Internationally it'll be known as the Lumia 930. Unfortunately, in the United States it remains a device that's only available to Verizon users.