The Blink Wireless Camera is Nest For Less
The Blink Wireless Camera's claim to fame isn't significantly advanced optics or integration with some complicated smart home management system. Instead, it's trying to bring wireless security cameras to the masses with low pricing and a straight forward setup and upkeep process.
Blink From Home started out as a rather simple concept that community members could help finance on website Kickstarter. Users want a way to add digital video cameras to their home without investing in expensive equipment and a wiring their home. Blink achieves that task, but starts at $109 for a single device, significantly lower than what other home security camera options run.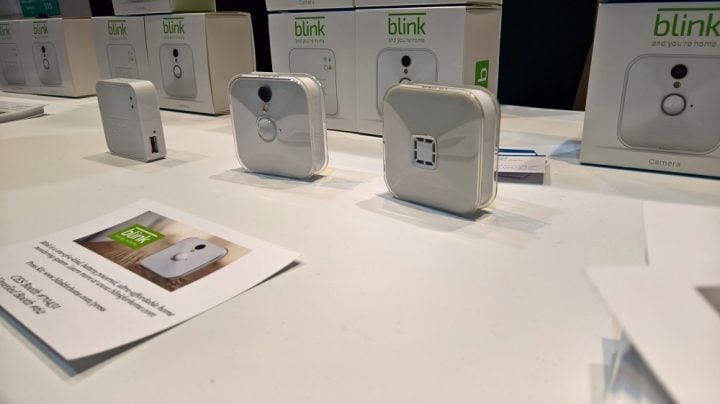 Sensors inside the plastic white body of the Blink keep an eye out for changing conditions. A temperature sensor and motion sensor instantly send quick alerts to a companion app for iPhones and devices running Google's Android operating system. Wiring isn't required because the devices communicate using wireless networking technology and have replaceable AA batteries. Blink says that the batteries inside each device can last for a year. Presumably, the camera is able to reach such long battery life because the motion trackers wake the camera only when there's something to actually monitor. Users can patch into the cameras in their home for a real-time look at what's going on.
Blink does need a separate module to sync with that's included in the $79.99 pre-order price. Individual cameras will cost $60 to purchase separate from a single camera and the sync module. For comparison, a single Nest Cam costs $199, though users save half if they purchased three at the same time. Blink buyers are sacrificing some visual quality; the device is only capable of recording video at 720P. The Nest Cam records at 1080P.
All Blink Home Monitoring devices that are pre-ordered begin shipping on January 18th, just after the device's official début at CES 2016.

As an Amazon Associate I earn from qualifying purchases.